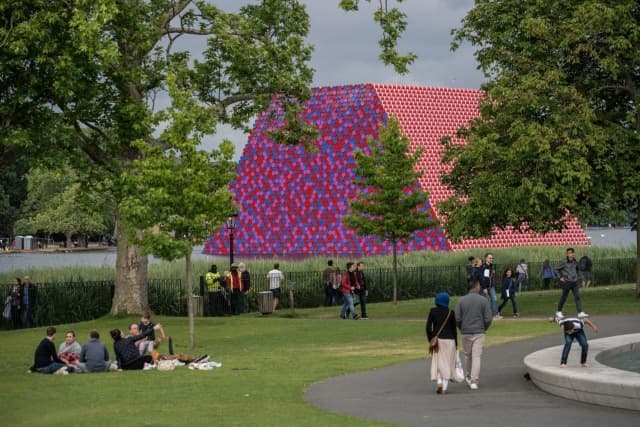 10 Tips for Summer Art Installation Hunters
Looking to spice up your next summer trip with some innovative and Instagram worthy art? From London to New York to the Maldives, these art installations that will make your heart beat faster and your holiday trips memorable. Check out our ten tips, and let us know what else is going on around you!
Where to go:
1. London
2. Washington D.C.
3. Maldives
4. New York City
5. Venice
6. Berlin
7. Abrantes
8. Amsterdam
9. Saga
10. Prague
1. London Mastaba for Serpentine Lake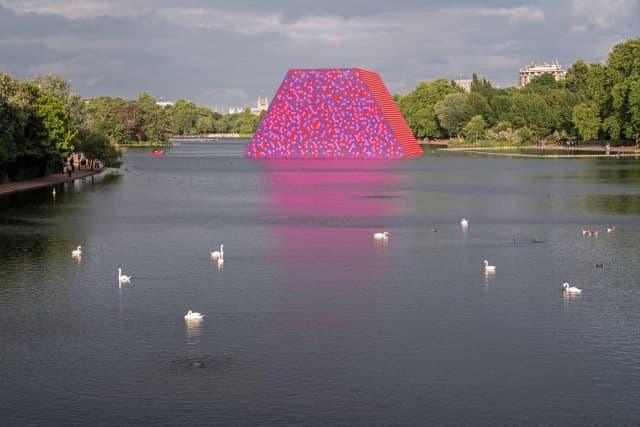 Mastaba, the latest installation from the globally acclaimed, Bulgaria-born environmental artist Christo has been popping up on Instagram feeds all over since it was erected on the Serpentine Lake in London at the end of June. This project was entirely self-funded; Christo does not want his art to be restricted by governments or galleries. Christo's mission is to provide free public art to all, and his Mastaba is one of perfect examples.
Before your visit, read an exclusive interview with the artist by Marcus Fairs, Dezeen Editor-in-chief
Artist: Christo and Jeanne-Claude
Location: Serpentine Lake, Hyde Park, London
Viewable Until: September 23, 2018
While you are in London, you can also visit the nearby Serpentine Gallery, which will feature sixty years of past projects of Christo and Jeanne-Claude, his late wife. The exhibition is titled Christo and Jeanne-Claude: Barrels and The Mastaba 1958-2018.
Artists: Christo and Jeanne-Claude
Location: Serpentine Gallery, London
Viewable Until: September 9, 2018
Free Admission
2. No Spectators: The Art of Burning Man

Every year, about 70,000 people from all walks of life flock to the desert of Nevada to take part in the Burning Man Festival. At the festival, colossal pieces of art are assembled and then are burnt to the ground. You can now experience Burning Man in a temporary installation at the Smithsonian Museum in Washington D.C. The exhibit will transport you into the desert. It will feature costumes, jewelry, and some of Burning Man's signature room-sized art.
Location: Smithsonian Museum: Renwick Gallery, Washington D.C.
Viewable Until: January 21st, 2019
Free Admission
Read more information here
3. Coralarium at Fairmont Maldives
Take a swim into the crystal-clear waters of the Maldives to see this one of a kind, underwater museum, designed by environmental sculptor Jason deCaires Taylor. The sculptures are half-coral, half-human, and aim to protect and enhance the ecosystem of the area. Overtime, the surrounding marine life will turn the coralarium into an artificial reef, since the structures promote the growth of coral and other essential sea life. The artist and owner of Fairmont Maldives hope that this installation will help to raise awareness to the importance of coral reef protection and sustainable tourism.
Artist: Jason deCaires Taylor
Location: Fairmont Maldives, Sirru Fen Fushi, Maldives
Viewable Until: No end date
Read an exclusive report via Designboom.
4. Yayoi Kusama brings Narcissus Garden to Rockaway!
Rockaway! is a free public art festival on Rockaway Beach in New York City, that commemorates the recovery efforts of Rockaway following the 2012 Hurricane Sandy. This year, the festival will feature Yayoi Kausama's Narcissus Garden, which was first presented in 1966. The garden is made up of mirror-like balls that reflect the surrounding abandoned train house of Fort Tilden, a former military base. The balls also reflect the damage caused by Hurricane Sandy.
Artist: Yayoi Kusama
Location: Fort Tilden, Rockaway Beach, New York City
Dates: July 1st to September 3rd, 2018
More info here
Read more from The New York Times
5. Venice Architecture Biennale: Freespace
Two full days are a minimum to visit what became the world's largest architecture exhibition located mostly at the Venice Arsenale and in the pavilions of Giardini. 71 participants were selected by the curators, to present their recent work and concept studies, all related to the notion of Freespace, while 6 newcomers are represented among 63 national pavilions: Antigua & Barbuda, Saudi Arabia, Guatemala, Lebanon, Pakistan and the Holy See. We recommend to plan at least one extra day, to explore some of the parallel events such as Time Space Existence, an exhibition and installation hosted by the European Cultural Center at Palazzo Bembo, Palazzo Mora and Giardini Marinaressa.
reSITE's not-to-miss picks include the Golden Lion winner of the 16th Biennale, entitled House Tour, which you will find in the Swiss national pavilion near the entrance of Giardini: an experiential and trully fun and playful installation consisting of oversized and undersized doors, windows, hallways and kitchens. The Czech pavilion UNES-CO curated by the visual artist Kateřina Šedá presents a live streaming of a "normal life" scene from the UNESCO-protected town of Cesky Krumlov. The artist hired several families to disrupt the flow of tourists and tourism-centered activities, by living an ordinary life and returning authenticity to the streets. In Arsenale, take the escalator to visit the absolutely excellent and overlooked Pavilion of Turkey, presenting one of the best interpretations of freespace: fragile and welcoming semi-open semi-intimate fabric spaces, to watch short movies, get inspired, discuss and co-work. And before reaching the spectacular 3D-printed Chinese garden pavilion, take a rest and find nice shadow under the elegant stalactite installation designed by the Vietnamese genius of bamboo architecture Vo Trong Nghia. You should also stop at Lido island, to explore and enjoy the reuse of an abandoned casern, an intervention which is part of the French national exhibition.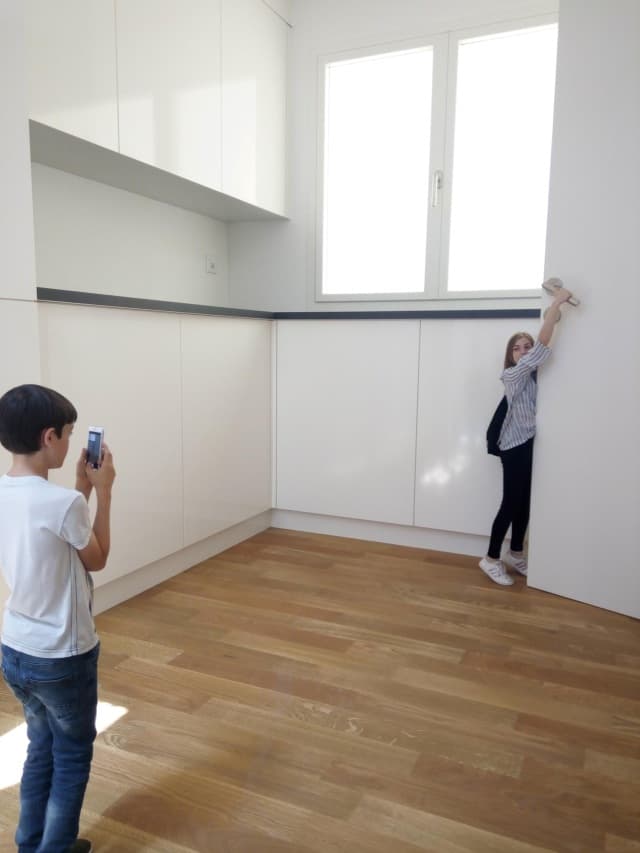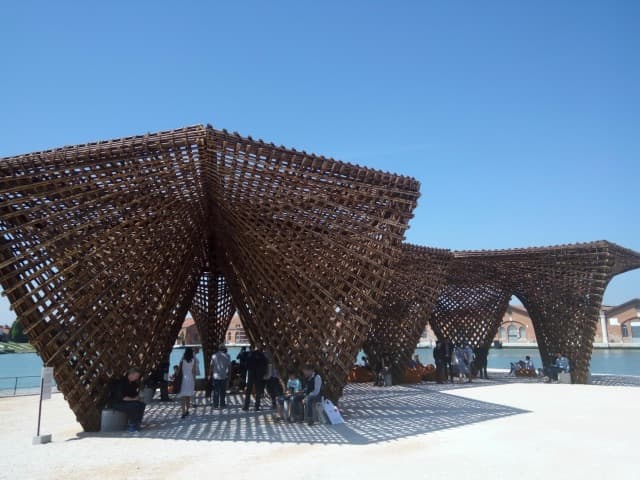 6. 10th Berlin Biennale for Contemporary Art: We Don't Need Another Hero
There are several approaches on how to explore the tenth contemporary art biennale in Berlin. It's an amazing way to discover this city, by visiting all five locations. They include the traditional exhibition space, Akademie der Künste in Hanseatenweg, surrounded by the Interbau housing experiment from 1957. A showcase of modernist architecture by the biggest architecture stars of the 20th century such as Oscar Niemeyer and Alvar Aalto. The Biennale will also bring you to more experimental spaces, such as reSITE's partner ZK/U – Center for Art and Urbanistics, located on the grounds of a former railroad depot in Berlin's neighborhood of Moabit. KW Institute of Contemporary Art in Mitte is a great starting point – enjoy a coffee with wifi in their amazing courtyard.
The selected works are presented in a city which considers itself as a place of dialogue with the world. It will have you asking questions about the collective psychosis, about the momentum of the late 80s that launched the political shift in the Eastern block as well as the potential of art for reflecting geopolitics.
7. 180 Creative Camp in Abrantes, Portugal
The 180 Creative Camp powered by Canal 180 is a space where artists of all disciplines can gather to learn and collaborate. The bootcamp is open to practitioners in design, architecture, art, music, video, photography, illustration and installation. Since 2012, 180 Creative Camp has hosted participants from all over the world, selecting a group of artists to develop site-specific projects with the local community along with students, and partners. 180 Creative Camp is an exclusive event for 100 participants that promotes the time and space to meet new people, develop ideas and implement special projects. As part of the camp, a related festival will feature concerts, film, exhibitions, and other public activities.
8. Rediscovered Keith Haring Mural
Keith Haring was an American artist who specialized in pop art and graffiti style artwork. His work was often both whimsical and politically charged. Haring painted this quirky mural on a wall outside of the Stedelijk Museum in 1986, to commemorate his first solo museum exhibit at the Stedelijk. A few years after it was painted, it was covered with aluminum sheets to improve climate control efforts at the store facility of the museum. The mural has now been preserved and restored, so it can now be enjoyed by the people of Amsterdam and street art fans for many years to come.
9. A Forest where Gods Live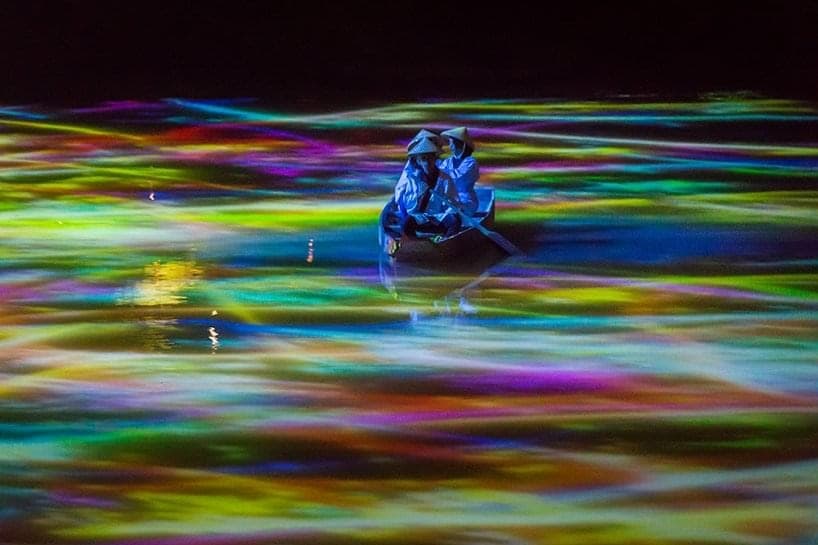 "A Forest where Gods Live" transforms an ancient forest into art with digital techniques that do not damage the unique environment. Mifuneyama Rakuen Park is a vast area, made up of forest, caves, and rocks. In the exhibition, you can become lost in nature and immersed in the in the beauty of the ancient grounds, which have been supplemented by the digitalized art that aims to celebrate the continuity of life.
Artist: Team Lab Art
Location: Mifuneyama Rakuen, Saga, Japan
Dates: July 19–October 28, 2018
More information here
10. Manifesto Market Prague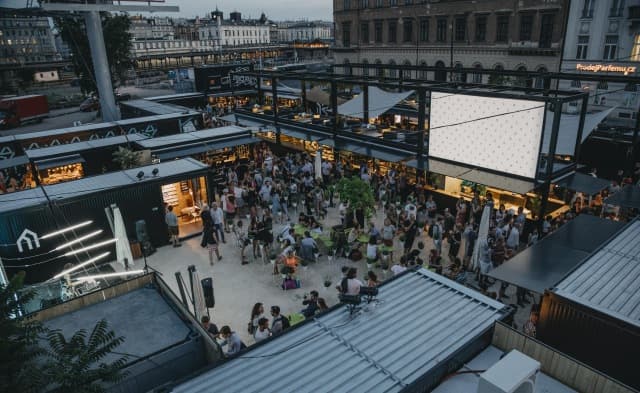 Manifesto Market is a temporary installation and experiment aiming to bring life to a once desolate area. A brand new food 'n culture popup is located in the heart of Prague, between two huge advertising panels and beneath a highway, although only a few steps from bus and railway transportation hubs and city's shopping arteries. Since the opening night, Manifesto has become a place where people of all stripes can meet to learn, listen, taste delicious cuisines from all the world, dance, see movies & art. The cultural program is powered by Aerofilms, a leading Prague's cultural brand, together with reSITE. Before Manifesto, the area was filled with garbage, dust and noise, and was avoided by passerby's. Good to know: Manifesto is the first cashless place in the country. Cards and mobile apps accepted only. The cultural program is free.
Location: Na Florenci, Prague 1, Czechia
Open Daily. Temporary installation. We won't be here forever, come now!
More information here