The Art of Sharing: Meet reSITE's and KUNSTrePUBLIK residents
This spring, reSITE and KUNSTrePUBLIK announced four two-month residencies at the Center for Art and Urbanistics / Zentrum für Kunst und Urbanistik (ZK/U) in Berlin.
The residencies are part of the larger Shared Cities: Creative Momentum (SCCM) initiative, which seeks to improve the quality of life in European cities by promoting aspects of sharing relative to public space, know-how, culture and the collaborative economy. The goal of the residencies is to produce contemporary artistic positions and analyses related to the theme: Share your heart. Share your city.
Who are the residents whose work will epitomize sharing and collaboration in cities? Get to know Olga, Lila, Lydia, Anastasia and Ottonie via a recent interview with reSITE:
Olga Labovkina is a graduate of the Vaganova Ballet Academy's Scientific-Creative Laboratory of the Composition of Modern Forms of Dance magistracy. She has collaborated with choreographers from around the world and is currently working as an independent choreographer with collectives in Belarus, Ukraine, Russia and Lithuania.
Anastasia Eggers and Ottonie von Roeder are a design-duo working in the field of speculative and critical design, graphic design and cultural education. Their most recent work explores the phenomena of collective intimacy and public bathing. Together, these residents offer fresh perspectives on collaborative efforts in contemporary urbanity.
Lydia Karagiannaki is formally trained in architecture and has engaged in design, editorial and research projects centered around community engagement and cultural critique. Her most current research focuses on the topic of domesticity, identity construction and cultural reproduction with the aim of realizing a multicultural "living room in the public space."
Lila Athanasiadou is a freelance writer and researcher with a background in architecture whose work explores feminist and queer pedagogical practices and intersections of digital data with human and territorial bodies.
What do you think we need more of to improve our cities? More bottom-up initiatives and more participation or stronger leaders with clear visions?
Olga: I think this question can't be answered in one direction. In my opinion, the collective approach is very important, in that there is balance and adaptation to the ever-changing picture of the world. Renovation of the city, its development, is carried out by updating and developing joint learning processes and mentoring others in terms of skills and abilities. As a metaphor, we can use a beehive.
According to Govard Bloom, 90 percent of the bees are conformity keepers (CK) and about 5 percent are generators of diversity (GD). The remaining 5 percent are internal judges and distributors of benefits. CK bees align their behavioral signals to collect pollen from the same flowers, while GD bees find new sources of pollen. Internal judges and distributors of benefits in the beehive reward bees in proportion to their contributions to the the hive. Considering the fact that any single flower plot contains a limited amount of pollen, the CK bees return with less and less pollen over time. Internal judges identify this decrease in productivity and instruct resource managers to reallocate CK bees. CK bees then use the signals reported by the GD bees to access new sources of pollen. In the survival of the bee community, an important role is played by collectivity and sensitivity to external circumstances. Is it possible to consider the city in relation to this metaphor? Probably. It is a statement open to discussion.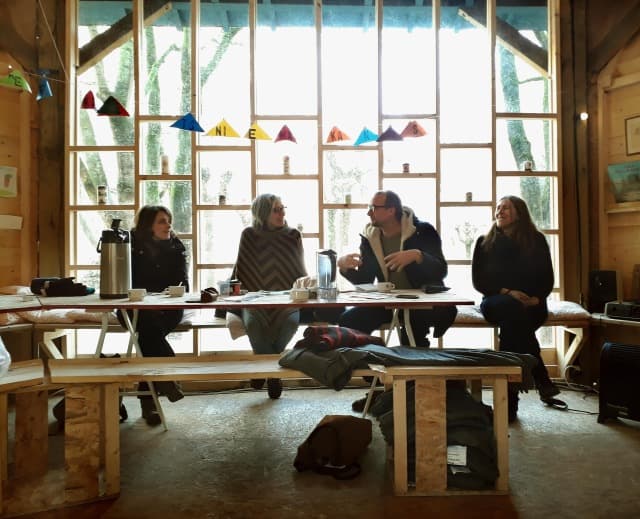 When we plan cities, we plan for the next generation. Isn't it natural that the kids move away from their parents? If we think about this, whom should we plan for?
Lydia: I am not sure that city planners, politicians and developers have the next generation in mind when they plan our cities; in fact, many problems arise precisely from this lack of sensibility. Cities are often thought of in opportunistic ways, and problems are solved with ad-hoc solutions. I would advocate instead for an understanding of the city as a complex ecosystem, with different temporalities and subjectivities. Of course we should plan for the next generation, but we should also plan for our disabled neighbour, for the bees and foxes. We should take care for what was here 100 years ago, and what will come 100 years in the future.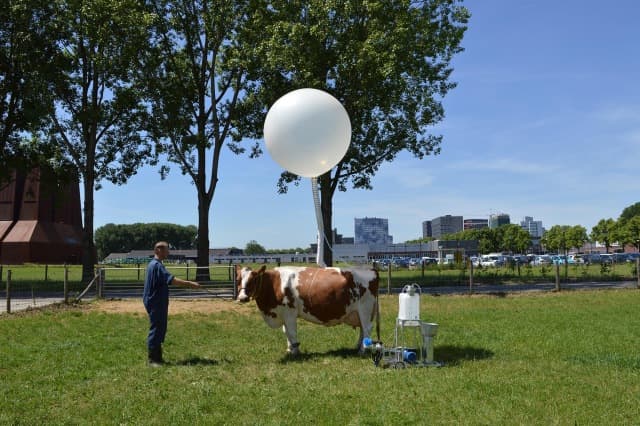 What is the role of art, in relation to the public space?
Lila: When it comes to discussions around public space we are fast to provide a plethora of solutions despite the fact that we rarely spend time in defining the problems. I believe art's role should be that of problem-making instead of problem solving: exploring and experimenting with alternative ways to define problems, especially as a way of knowledge production that seems to be so stiff and hegemonic in our present time. I do think art, especially when exhibited in public, is inherently political but doesn't have to be didactic. Since it has the prospect of touching audiences outside of the "white box" it has a responsibility of emphasizing the gaps and contradictions in public life while at the same time imagining futurities by participating in world-making.
Anastasia and Ottonie: Art can generate a more creative perspective on the city, public space and how it functions. It can envision possible futures and trigger imagination for change.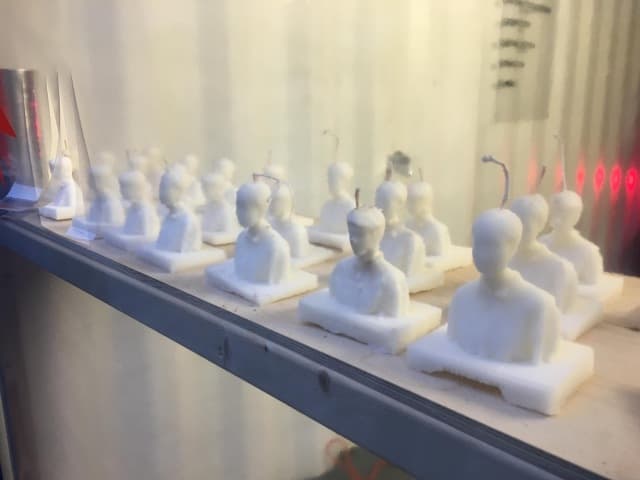 If you had to write a manifesto for a good public space of the 21st century, what would be the most obvious thing that would have to be included in this manifesto?
Lydia: It is a quote by Jean-Jacques Rousseau: "(...) you are undone if you once forget that the fruits of the earth belong to us all, and the earth itself to nobody."
Lila, Lydia, Olga, Anastasia and Ottonie will complete their residencies in April. Their final works will be considered for public viewing and dissemination in an exhibition in Prague in June 2018, a 2018 residency research publication, the 2019 Shared Cities final exhibition in Berlin, and the 2019 Shared Cities Atlas.