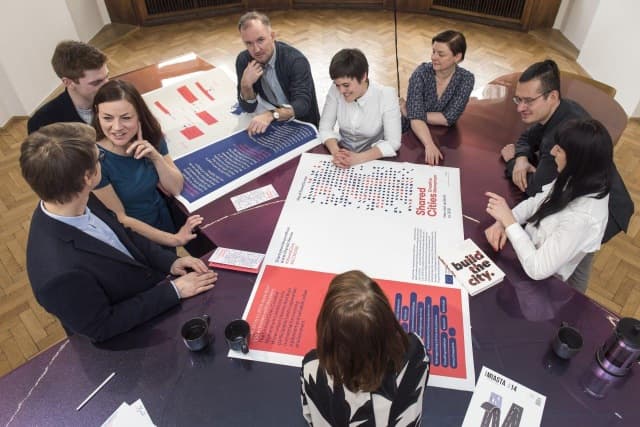 Can Sharing Fix The Chal&shylen­ges That Cities Face Today?
What is Shared Cities: Creative Momentum? And, how the trend of sharing can help our cities?
Shared Cities: Creative Momentum (SCCM) project aims to improve the quality of life in European cities. In order to achieve this goal, the project explores aspects of sharing and urban design.
"As the trend to concentrate in already dense cities continues, our concerns about housing, quality of public space, transportation, infrastructure investments, access to information and data or social and cultural challenges become more pressing. Sharing can be seen as one of many answers to these urban challenges, as it can mitigate the cost of living or enable us to live more sustainably and equitably."
SCCM project brings together 11 organizations from 7 Central and Eastern European countries. The project is co-funded by the Creative Europe Programme of the EU, and from 2016 to 2020 more than 150 activities, i.e. festivals, films, exhibitions, artists' residencies or case studies, will be organized to introduce innovative ways in urban planning and citizen participation. We believe that there is no one-size-fits-all solution to today's urban challenges. Yet, by exploring innovative aspects of sharing and urban design, we can stimulate better ways of living in our cities. Together.