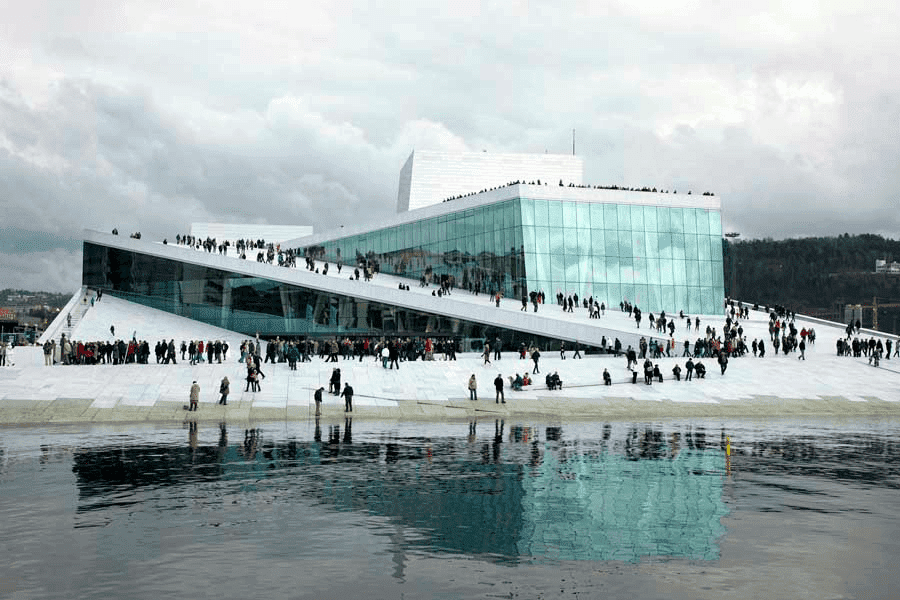 Four Talks on Sound: the Fourth Dimension of Architecture
We interviewed architects, artists, and sound engineers on their practices as they relate and consider this often overlooked dimension of architecture for a special film series, RESONATE Talking Sound + Space from the reSITE RESONATE Thinking Sound + Space Conference which took place at Lisbon's MAAT Museum.
We mostly tend to see and speak about architecture in three dimensional terms, focusing on its visual, spatial and functional aspects. But architecture is always experienced in 4D. Sound and acoustic largely play into people's experience of public space. Image courtesy of Snøhetta.
RESONATE Talking Sound and Space
Elizabeth Diller, founding partner of Diller Scofidio + Renfro, elucidates the importance of sound in architecture and the evolving role of architects must taken on in an increasingly specialization, yet, multidisciplinary world. She also discusses driving purposes and content for effective collaboration and the inside-out means DS+R has approached designing sonically-aware spaces with the 4th dimension of architecture in mind.
Kjetil Trædal Thorsen, founding partner and architect at Snøhetta, talks about connecting with sound and space through ones senses. He emphasizes his method of collaboration called "transpositioning" as a means of engaging across disciplines and keeping architecture truly collaborative. He believes through collaboration we have the opportunity evolve, while that reminding us that everything is connected and trying to solve problems in isolation from one another we miss an important opportunity. "You cannot solve anything on your own."
Michael Jones, senior partner at London-based Foster + Partners, on designing spaces, such as the Bloomberg building, that encourage conversation and connection while considering the accoustics of that environment. He is joined by Meyer Sound founders, John and Helen Meyer, as they explain the "invisible architecture" of their Constellation Acoustic System that allow creatives the technology to design sound envionments and change to meet their needs. Finally, senior engineer/project director at Meyer Sound, John Pellowe, talks on the manipulation used to build these stunning sound environments.
Austrian-born architect and sound artist, Bernhard Leitner discusses his pioneer work in exploring accoustic spaces as an artist. He is interested in creating spaces with sound, and using it as a building material, and by using "the vocabulary of sound," Leitner discusses how he uses sound to define space and create completely new worlds.
RESONATE Thinking Sound + Space which took place February 12th, 2018 at the MAAT Museum in Lisbon, Portugal. Videos for the RESONATE Talking Sound and Space series produced by reSITE and Canal 180.
Sound as invisible architecture with Michael Jones of Foster + Partners with John & Helen Meyer of Meyer Sound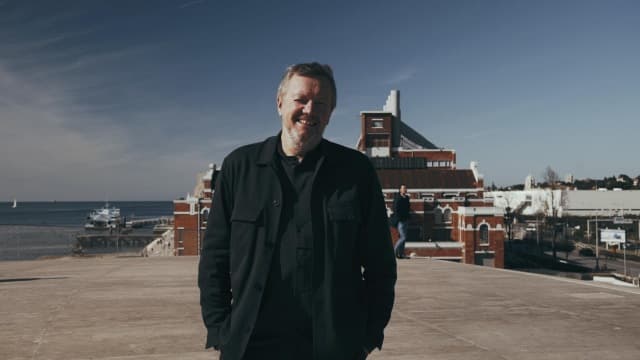 The Art of Prepositions with Snohetta architect, Kjetil Trædal Thorsen.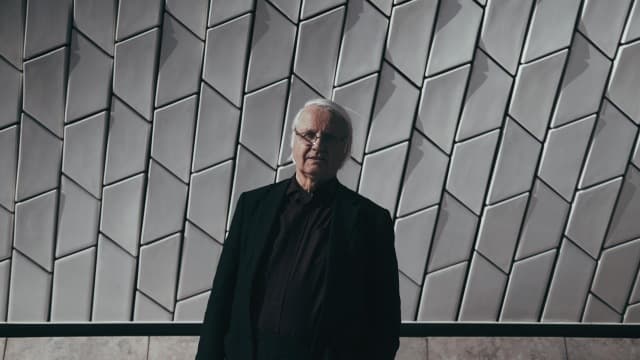 Four takes on the fourth, invisible dimension that changes the way we experience architecture, with Bernhard Leitner.