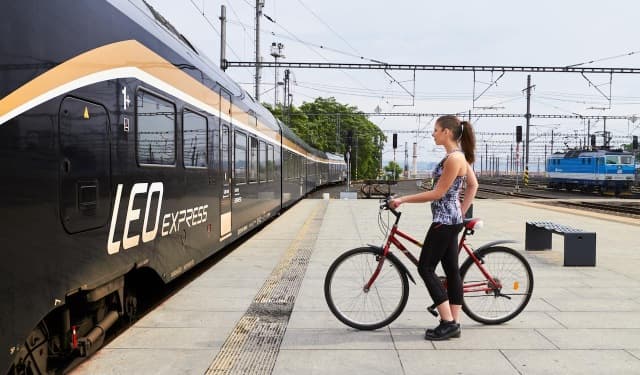 Get FREE transporta­tion to Prague with Leo Express
Arrive in Prague for reSITE 2018 ACCOMMODATE by train or bus
How are you getting to reSITE2018 this June?
Our transport partner, Leo Express, is offering FREE train or bus tickets on international or national travel to Prague for those travelling to ACCOMMODATE this June.
Register for the conference and request your unique promo code at conference@resite.org with "Leo Express" in the subject line.
Offer valid on trips between June 13 and 16, with registration to reSITE 2018 ACCOMMODATE from the Czech Republic, Slovakia, Poland, Germany, Hungary, Austria, and Ukraine.
Leo Express has been supporting reSITE for many years. Why? We are on the same page when it comes to sustainable mobility and integration of other means of transportation including car and bike sharing.