reSITE's 5 Milestones of 2018
In 2018, reSITE has hosted an impressive roster of events featuring innovators and their impactful ideas on how to improve the urban environment. We have travelled to European and US cities, started and renewed important partnerships and put our hands on creating a physical, tangible space - Manifesto Market - which became a material extension of our philosophy. Here are 5 most important milestones and reasons why 2018 will be remembered.
1. Destinations: From Prague across the Atlantic and back
This year, we moved beyond Prague, bringing you RESONATE Thinking Sound + Space in Lisbon in February. We explored a niche but fascinating unviverse - the fourth dimension of architecture, putting the undercharted relationship between sound and architecture on top of the discussion, with Meyer Sound and the MAAT Museum. We took you to Berlin and back to Prague with our My City, Your City salon series, exploring how innovation aims to make our lives easier and less anonymous, in cities. We hosted our first residency program with Shared Cities: Creative Momentum project, welcoming artists and curators from all over Europe. In June, we helped Prague "leap up the coolness scale" with our Manifesto Market - a temporary intervention in the center of Prague. In summer, we travelled to San Francisco and Washington DC and signed new cooperations to become creative and editorial leader of new events. reSITE is going places. We can't wait to invite you in the coming year to join us!
2. Women Make Cities and Future is Female
Since its genesis in 2012, reSITE has always invited and attracted outstanding women, both on the stage and in the audience. Our ambition is to continue our work while fostering the gender balance in the architecture and design professions to correct the ratio of female voices in architecture and urban design disciplines as well municipal decision making and media.
This year, we have had an incredible roster of female powerhouses making a difference in design, architecture and leadership. From Elizabeth Diller and Jeanne Gang to Dara Huang, Helen Meyer, and so many more, by bringing together all different backgrounds we hope to create provocative, more inclusive conversations around all aspects of design.
3. Media: New and Upgraded Partnerships
We were extremely proud this year to be backed by awarded and leading media platforms who have partnered with our international events. In 2018, our partnership with Citylab grew to a new level. We cooperated on two events with designboom and Dezeen, combining an on-stage presence and making connections that resulted in highly popular interviews and stories. Monocle and World Architecture Community are also returning to our events every year and we started a new collaboration with E15, local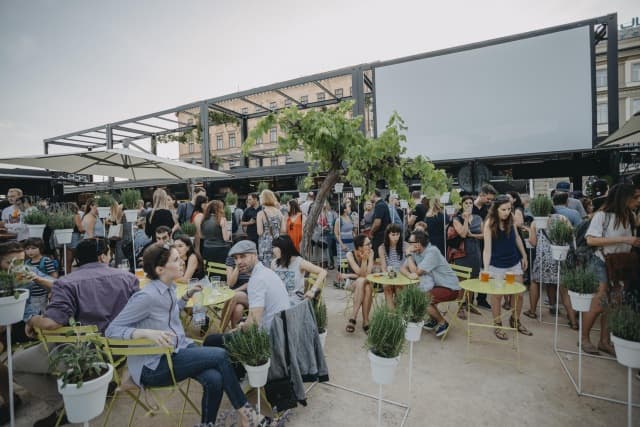 A container village for art, education, food & entertainment has be activated an underused and forgotten site in the heart of Prague. Covered by The New York Times, Manifesto Market is the first development project initiated by reSITE, where we put our ideas and philosophy into practice, while connecting good ideas with resources. How? In the beginning, there was desire. To create a place where there wasn't one. Of great culture. Of great fun. Of great taste. Of food. Of drinks. Of learning. Of the future. We dreamt of a place where people from all stripes could meet. Spend time together. Families. Visitors. Locals. Co-workers. See movies. Learn. Taste food from top chefs. Feast. Listen to music from top artists. Dance. Do it again. This is how we imagined, designed, and made one dream come true. We opened the first fully cashless place in Prague and one of the first in Europe. It changed the quality of life of one neighborhood. The word got spread in global media. It changed the image of the Czech capital. It happened faster than we imagined. Read the full story of Manifesto.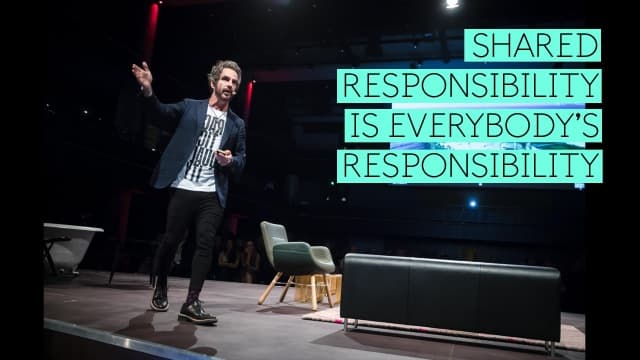 reSITE Short Videos (You Won't Stop Thinking About)
We hand-picked more than 20 memorable moments from our reSITE 2018 ACCOMMODATE event (and it was the hardest part - to select just a few short instants from hours of brilliant ideas!). All of them are presenting future trends in housing and groundbreaking ideas for affordable and sustainable living in cities. Follow our Facebook channel to find all the talks. And you can spend minutes and hours checking other video highlights including episodes from RESONATE Talking Sound and Space.