reSITE Launches New Podcast: Design and the City
"Design and the City" is a podcast published by reSITE about the ways we can use design to make cities more livable and lovable. Catch weekly episodes starting February 4th, 2020.
reSITE is excited to announce the launch of its first-ever official podcast, Design and the City as part of the project with Shared Cities. We interviewed nine of our most prolific and promising speakers from reSITE for a more intimate, in-depth dig into their current projects and outlooks on the future of our cities.
Listen to the Design and the City Trailer now
Cities are the sum of designers, developers, artists, citizens, public officials, entrepreneurs, and the displaced, but rarely do each of these constituencies gather in the same room, let alone speak the same language, and cities suffer for it. reSITE is literally that room. In order to create a city that is truly for everyone, we need to have conversations on how to design and build cities with humans in mind.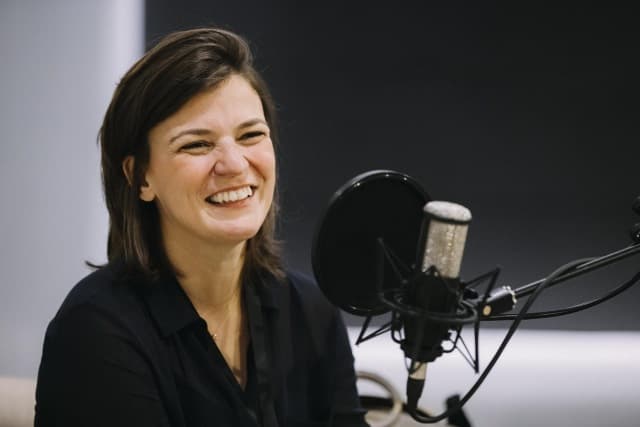 What discussions can you look forward to?
Design and the City will feature Yoko Choy (Wallpaper* Magazine), Kate Wagner (McMansion Hell), Ravi Naidoo (Design Indaba), Marianthi Tatari (UNStudio), Leona Lynen (Haus der Statistik), Yosuke Hayano (MAD Architects), and Christopher Cabaldon (Mayor of West Sacramento) and a few more...
Episode #1: Designing on a Human Scale with Thomas Heatherwick + Guest Host from ArchDaily, Christele Harrouk
For Thomas Heatherwick, architecture and urban design go hand-in-hand. Like with all of his projects, he strives to consider them from a human scale while capturing the essence of what already exists. Somehow, he still manages to achieve one of his pillars of placemaking - creating something that doesn't feel like somewhere else, somewhere else we've already been. Joining the interview is ArchDaily editor, Christele Harrouk. Release Date: February 4th, 2020.
Episode #2: A New Generation of Architects with Chris Precht
When it comes to urban regeneration, not many are thinking about it the way Chris Precht is. Studio Precht's modular buildings with interwoven, natural geometry bring "being green" to a whole other level. They are all variations on a theme - vertical farming meant for city-living - and aim to reconnect our lives to our food production by bringing it back into our cities, and our minds through architecture. Release Date: February 11th, 2020
Listen to more from Design and the City