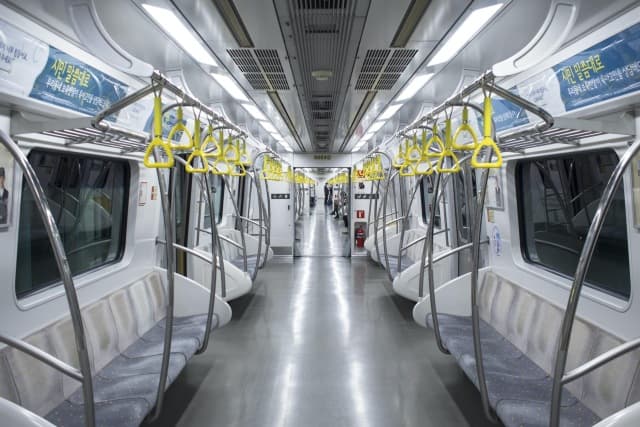 Seven Ways COVID-19 is Reshaping our Cities
The novel virus COVID-19 has upended our lives. As it spreads across the globe, it is keeping us contained in our homes and reshaping our relationships with cities.
Some of the most pivotal developments in urban planning have come about as a response to crises. City-makers, architects, public health leaders and urban designers from all over are beginning to speculate the kind of city we will emerge into once the danger of mass infection has subsided—for better, or worse.
Improvement in air quality 
As cities grind to a halt, our planet itself might be the only thing benefiting from the current state of the world. Satelite images reveal cities that are normally suffocating from dangerous levels of pollution are having a moment of clarity and a breath of fresh air, literally. Air pollution levels in cities all over the world, like Los Angeles, Beijing, London and New Dehli, are in freefall and expected to continue to plummet so long as sheltering-in-place is enforced.
This rapid transformation of clearer skies is happening right before our eyes, yet experts warn of its prompt return upon resuming life as usual. "Environmental science and policy experts warn not to call this a silver lining; any sustainable reduction in emissions and pollution will need to happen in a way that doesn't totally splinter society. And, moreover, they expect that pollution levels will return when the coronavirus ebbs—and in some cases may come back with a vengeance." (TIME)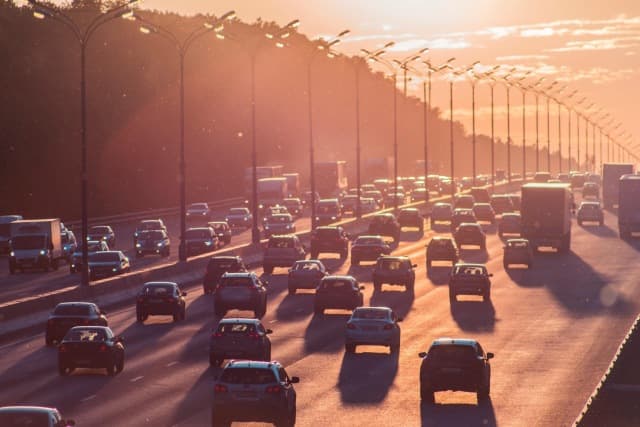 The rise of telecommuting
The veil has been lifted on telecommuting. The proximity to one's job being a significant factor in where we live is on the table for revaluation. As our workforce retreats from daily commutes to the office and to daily commutes to another room in our homes, telecommuting is prompting us to reconsider our dependence on dense metropolises where the cost of living is often high. It may open up the doors to more independence, flexibility and ultimately, freedom.
This shift in how we work could potentially release the valve on unsustainable transit infrastructure, particularly in places where commuting to work via car is the norm, decreasing CO2 emissions and traffic simultaneously. Time wasted communiting in traffic could be allocated elsewhere with more efficiency. It also has the capacity to revive life in smaller suburbs and cities, creating new space for cultural hubs and local businesses and fostering more community and connection.
Streets being converted into pedestrian zones
Cities like New York and Vancouver have begun closing down streets once reserved for cars to create more public space for socially-distancing populations. New York City mayor Bill de Blasio is "initiating a pilot program of closing two streets per borough for outdoor exercise and for people to get fresh air."(CNN) Many cities are doing the same to retrofit current urban infrastructures to adapt to the needs of those living in quarantine during this global health crisis.
We've seen the benefits these conversions of infrastructure into public space have had on other major cities—like Barcelona's superblocks or Amsterdam's bike-oriented city center. The results are lower levels of air, noise and traffic pollution alike, and the prosperity of local businesses that comes with more walkable, accessible cities. Perhaps these changes could be here to stay.
The challenges of children attending school at home vary from internet access, to quiet working spaces, and the ability for essential workers to care for children while maintaining a full work schedule. With many suburban areas not providing spaces that are easily accessible for children, such as playgrounds accessible by foot with so-called 'eyes on the street', many children have been stuck at home with little ability to go elsewhere.
With large numbers of students not participating in online classes—disproportionately impacting students from low-income families—questions of wealth inequality in urban spaces again surface. With the prospect of many American universities moving at least partially online for the rest of 2020, cities will have to provide more services for students to safely learn without increasing their families' financial burdens.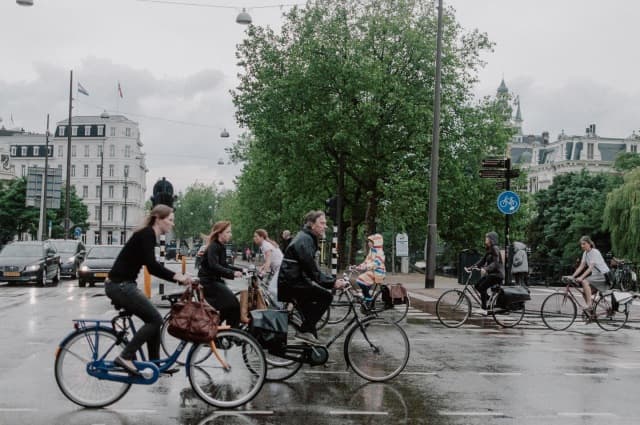 "Pick a crisis, and you'll probably find cycling is a solution" (CityLab). Earlier this year, Chris Boardman, the former Olympian cyclist and the walking and cycling commissioner of Manchester addressed the Parliament in London. His words couldn't have been more timely.
As far as social-distanting goes, more and more commuters are taking to cycling, avoiding crowded public transportation systems and leaving it for those who are dependent on it. Experts agree on this as a proactive safety measure that can combat spread. Cities like New York and Chicago have seen a surge in bikeshares with rentals doubled in comparison to the same period in the previous year. It doesn't end there: mental well-being and the environment are other positive beneficiaries of the increase in bike traffic.
Smart cities & surveillance
Of course, not all the prospects are positive. Bianca Wylie´s lecture at reSITE 2019 REGENERATE was centered around the implications of digital surveillance and data mining by private companies looking to commoditize data gathered from citizens in public spaces. Now, the conversation has moved to governments that are corraling a pandemic through similar surveillance.
That threat has pivoted to the "creeping authoritarianism" that has become normalized in the name of helping governments battle an invisible enemy. "If one of the takeaways from coronavirus is that 'smart cities' including Songdo or Shenzhen are safer cities from a public health perspective, then we can expect greater efforts to digitally capture and record our behavior in urban areas—and fiercer debates over the power such surveillance hands to corporations and states."(The Guardian)
On the other hand, historian author, Yuval Noah Harai, projects future possibilities while reminding us that that same technology can be used the other way around, allowing the public to monitor governments and making the case that "a self-motivated and well-informed population is usually far more powerful and effective than a policed, ignorant population."
The dark side of urbanization coming to light
Pandemics are anti-urban, wrote Michael Kimmelman for the New York Times, as the things we most value in cities—density and connection—are the very things that are the most dangerous during a public health crisis.
They reveal the darkside, and what has always been a by-product, of urbanization—the spread of contagions. He wrote "the coronavirus undermines our most basic ideas about community and, in particular, urban life. Pandemics prey on this relentlessly. They are anti-urban. They exploit our impulse to congregate. And our response so far—social distancing—not only runs up against our fundamental desires to interact, but also against the way we have built our cities and plazas, subways and skyscrapers. They are all designed to be occupied and animated collectively. For many urban systems to work properly, density is the goal, not the enemy." (The New York Times)
Richard Sennett, a professor of urban studies at MIT and senior adviser to the UN on its climate change and cities program makes the case that denser cities at large are more energy-efficient, we could see that "in the long term there is going to be a conflict between the competing demands of public health and the climate." (The Guardian)
While these measures are meant to be temporary, we also know quite well that this might not be the last pandemic our cities face. Considering public health planning as a piece in the puzzle to holistic urban design could take more of a precedent role in the coming decade.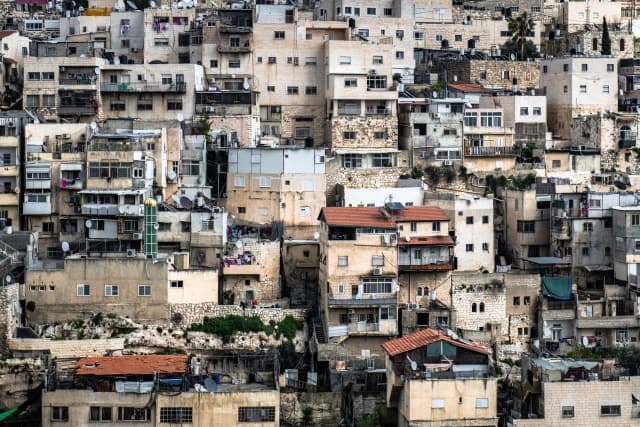 A revelation of our vulnerabilities
While it feels like looking off a cliff, let us not forget that the vulnerabilities this public health crisis has cast a spotlight on. They are an opportunity and a catalyst for positive societal, economic and environmental change. COVID-19 has no hidden agenda, it will impact those who are already most vulnerable and other marginalized populations.
From cities' aging populations often left out of the equation, to the hourly gig workers delivering our pizzas, to places in the world where the majority of the population lives in informal settlements, often without access to clean water only catapults these issues into greater, global health concerns.
What we can expect is "getting a whole new generation of infrastructure because of this pandemic, and we have to do it better than the last generation." - Michael Michael Berkowitz for CityLab
More Stories on Imagining our Future Cities