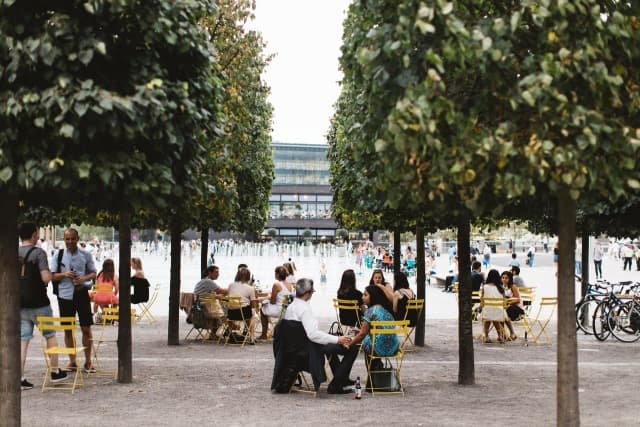 The Urban Paradox: More Compactness, Better Public Health?
Oxford University and UHK unveil in a study that compact cities can help people to be physically more active and socially engaged, thus, residential density can positively affect citizens' wellbeing.
"As cities get more and more compact, they become more walkable. In denser residential areas, they are better designed and more attractive destinations. We are less dependent on our cars and use public transport more," Chinmoy Sarkar told the Thomson Reuters Foundation.
Chinmoy Sarkar is an assistant professor at the University of Hong Kong (UHK) and co-author of the report called "Association between adiposity outcomes and residential density." Together with Oxford University, they have recently published their research findings collected from 22 cities across the UK. They analyzed the association of obesity with residential density in British cities. Between 2006 and 2010, they conducted research with a large group of people (around half million men and women) and measured their activity-influencing built environment factors like residential density of retail, public transport, and street-level movement densities.
They argue that: "The residential built environment has been shown to be one of the first causes of obesity." And they also claim that "a density of 1800 residential units per km2, might have important public health consequences—especially in the identification of parameters for residential density" so that "...neighbourhoods with high residential density, street intersections, and services were associated with lower risks of obesity."
Then, what are the implications of their research from an urban health policy perspective? How should decison-makers rethink their policies towards healthy suburban densification? The researchers suggest that dense and compact environments, in general, help people to become physically more active and socially engaged. Therefore planners and policy makers should design multifunctional urban spaces, and support walkability via effective densification policies both in cities and suburbian environments. What does it mean for British cities? They explain as follows:
On the other hand, the research also underlines the fact that "The range of residential density available to the analysis was representative of the UK's semi-urban and urban environments. However, the findings should not be extrapolated beyond this range for other socially and culturally different contexts." So, it is significant to emphasize that comparable studies from other countries, for example highly dense Asian countries like China, India or Honk Kong, need to verify such findings in order to gain in-depth insights for global-scale policies aiming at healty densification urban environments.