Tim Gill on Building Child-Friendly Cities
A city that is good for children, is good for everyone--and idea we explore with Tim Gill, author of Urban Playground: How Child-Friendly Planning and Design Can Save Cities, on this episode of Design and the City. Photo by Els Lena Eeckhout.
"In the same way, that if you see sort of salmon swimming up a river, that's a sign of the quality of that habitat, you know, if you visit somewhere and you see children, children of different ages, with and without their parents being active and visible in the neighborhood, then that's a sign of the health of that habitat, that human habitat."
A city that is good for children, is good for everyone. A concept that has begun to gain more traction as cities look to new urbanism principles to apply to their respective cities. It's one Tim Gill, author of Urban Playground: How Child-Friendly Planning and Design Can Save Cities, has been championing since the nineties. Based in the UK, he has laid a foundation for a career in research on the topic and was the former director of Play England, a children's play council.
In Tim's book he asks questions like "what type of cities do we want our children to grow up in? Car-dominated, noisy, polluted and devoid of nature? Or walkable, welcoming, and green?" He emphasizes that "as the climate crisis and urbanisation escalate, cities urgently need to become more inclusive and sustainable". His book helps us "look at cities through the eyes of children while strengthening the case for planning and transportation policies that work for people of all ages, and for the planet".
It also features case studies, exploring unique interventions found in cities all over the world, with concrete examples of how child-friendly insights and ideas might be incorporated into master plans, public spaces and streetscapes. Tim upholds the notion that healthier children means happier families, greener neighbourhoods, stronger communities and cities that are better for everyone.
When reviewing Tim's book ahead of this episode, I found myself projecting my own childhood onto much of what he shared in his work—an experience I think anyone might share upon reading. He invites you to look at cities through the eyes of your inner child, and revisit childhood memories of play. Thus for this conversation, both reSITE's founder, Martin Barry and Alexandra Siebenthal joined Tim in a conversation to discuss how our own experiences as children helped us understand what cities need, and don't need.
Martin Barry, reSITE: Hello, everybody. And we're back here again with reSITE Design and the City. Welcome, and thanks for listening. Today we have Tim Gill. Tim is a global advocate for children's outdoor play and mobility. He's an independent scholar. He's a writer and a consultant. He's the author of No Fear: Growing Up in a Risk Averse Society, which the New York Times calls "a handbook for the movement of fear, riskier play", and Urban Playground, how child friendly planning and design can save cities from reading publications. Just this year, he's presented in over 20 countries across five continents.
So, you know, this episode should be about childhood and about childhood play and planning cities with children in mind. And it sort of begs the question of how we think about cities, for ourselves, and what our own children's childhood experiences like in cities and me personally, I was born in the center of Manhattan. I, like many families in the 1980s in New York, we moved out to the suburbs. And so I spent a lot of my childhood in the backyard, like a lot of suburban families. And I remember, I think I was, I was probably seven years old when I stopped going to day camp in the summer, because my parents would just kind of like open the back door, and I would play with my friend down the street, we'd build forts, and we kind of used our hands to build.
And as a landscape architect, I really loved this kind of self-play aspect of playgrounds, of course, studied low work yards, the 1970s in New York, were, the kinds of playgrounds where kids would use hammers, and screwdrivers, and build things out of raw construction materials, with this kind of tactility. Getting our hands on these types of materials was really important for my childhood play.
And also, I think for many other children, which over time I think has been kind of dumbed down or distilled, or sterilized. But I just think, also as a father now, of a three year old—I don't know if I'm projecting with my son that he has my tendency of wanting to build. But, we allow him to have a lot of free play and focus time where he can explore one thing for hours. And so this really wasn't really important for me, but it's quite important for my son Hayden. I don't know— Alex, did you have a similar experience? You're also American, you grew up in San Diego, was it like for you as a kid?
Alexandra Siebenthal, reSITE: Yeah, kind of, um, so I grew up in San Diego, and it's quite different from New York in the sense that it's just so spread out and so suburban, even just San Diego proper. I specifically lived in a cul-de-sac, which kind of made it a safer place to play, but we were never on playgrounds or anything. It was very much just making use of the neighborhood, people's properties, and even trees, into whatever we imagined it to be.
And also there was, outside the cul de sac, there was this big median in between the major thoroughfare that really could have been well-used as a park. Instead, it was just this dead space that was wasted—with trees and bushes that, in California, were more a fire hazard.
And so, Tim, when I was reading through your book I really found myself asking, 'How did I see the city' and the area I was growing up in as a child?' And, I really saw everything as my own playground, so much that I even went through Google Maps and "went back," and it was kind of sad to see that nothing changed. That median is still there with these trees and it could be a beautiful use of space for neighborhood children. There were lots of children in my neighborhood and we all kind of did that.
Tim Gill, Urban Playground: I mean, actually that exercise—I'd invite all adults to go on Google Maps and go back and look at, or even better, take a street view of the places where you grew up, partly to reconnect with those memories. My memories are largely of growing up in a suburban part of what we call the Home Counties, so about 50 miles from London. My childhood wasn't spent in backyards. My childhood was spent, you know, everywhere else. Gardens were kind of boring. That's where the parents were, we want to get away from the parents. By the age of nine or ten, I was roaming the neighborhood with my friends on our bikes, in almost that kind of E.T. vision of a free-range childhood.
So childhood is very different today. We can be accused of nostalgia and sort of harking back to some golden age, but I think that's too quick. I think that many people I speak to have very strong memories of the places where they used to play and their freedom that they had as children. And I think part of a good enough childhood is having that chance to explore, to gradually expand your horizons, to get to know the people in places around you, to build relationships, attachments to place, to get your hands dirty, to figure out how to create things.
I remember one summer, summer of '76, I was 12 years old and there was the skateboard craze in the UK. Okay, so every kid had a skateboard, and we built a skate ramp out of, you know, cardboard and angle irons. For the whole summer, this skate ramp was outside our house in the cul-de-sac where we lived. Looking back on it now, it's kind of amazing. Unfortunately, I don't have any photos, but what it speaks to is children's appetite for experience and for autonomy and for freedom.
And I think we, in many parts of the world, don't take that aspect of childhood seriously enough. At the heart of my book, of Urban Playground, is the vision that cities need to enhance children's everyday freedoms. So it's not just about the creation of kind of ghettos or reservations, called "playgrounds" with fences around them where parents come in and the children have three different pieces of equipment to play on, and then they get taken home again. It's about children having neighborhoods to explore where they can meet their friends, they can get to school on their own, they can go to sport or the library, or just hang out with their mates. It is not just a luxury that previous generations of children enjoyed, but that is just no longer on offer— it's an essential part of childhood.
Martin: It's interesting what you said Tim— this "free-range parenting". I've read lots of articles, as a father myself now, about the right way to parent, andI look back at the way my parents treated me and my three siblings., I feel like my parents might have been arrested now for letting me run down the street at seven years old—and we had a lake very nearby our house too, so we spent a lot of time in the water. In the fall, winter, spring, summer, we were always near the water.
And so it's much harder to do that now, I think, because we have the helicopter parents that want to make sure that they've got their leash on their kids at all times— and God forbid they play in the backyard. But I think kids like us, we played everywhere in the neighborhood. I also have a skateboard. I wasn't very good. I used to sit on my skateboard and go down hills. It was like a sled with wheels. So, I really appreciate you talking a little bit about that and parenting as well, because it's so integral to this topic, but how did you become interested in how children participate in the city?
Tim: I think the realization that, firstly, as I've said that there's this taste of freedom, this sort of trying responsibility on for size, gradually you know—expanding our horizons is really important. So, it's not just about play, but play is absolutely central. And then realizing as an advocate, and as a campaigner, that one of the big barriers to children playing, getting out and getting around was the way towns and cities are designed and built.
It's not the only factor, but it's a really important factor. I'd say it is fundamental, because if cities are built right, then the culture can change, and attitudes can change, and good things can happen. But if the city is just built in such a way that that is hostile to children, which really means that—we're talking about car dominant places—then that's kind of game-over really. The growth of the car and of car- centric planning over the past 100, 120 years, because it goes back that far, is the single biggest factor behind the loss of children's freedoms, and if you like, the right to roam, and that's something that's now baked into most towns and cities.
And then the culture kind of wraps around that, because if you've had two, three generations of—or everybody just being used to organizing our lives around the car, it's pretty hard to then, to turn that around, because there's no getting away from the basic threat that cars pose to children. That's just simple physics. So, that really was the starting point of my interest in urban planning and design—was thinking about, and trying to reveal how the way neighborhoods are shaped and built really doesn't help to create that rich diet of childhood experiences that I think children deserve.
Martin: Alex brought something up earlier, a few days ago about Enrique Peñalosa, and something he said at one of our events years ago. Are you familiar with the former mayor of Bogotá??
Tim: Yeah, we've met actually.
Martin: Enrique is such a character. I really, really adore him.
Martin: And one of the things he said at one of our events, he said it in a couple of films, is that "A city designed for children, is a city that's fit for everybody". I think a lot of what you talk about as well, is that if we can design safe places for kids, it's also going to be safer for me and for Alex and yourself. Is that right?
Tim: Yeah, absolutely. I mean, you know, in the same way, that if you see sort of salmon swimming up a river, that's a sign of the quality of that habitat, you know, if you visit somewhere and you see children, children of different ages, with and without their parents being active and visible in the neighborhood, then that's a sign of the health of that habitat, that human habitat.
So I take that Peñalosa slogan pretty seriously. And the reason for it is, that children are both vulnerable, they're more vulnerable to environmental threats, and they are also nature's most efficient learning machines— and they learn best through their own active efforts to understand and make sense of the world around them.
And so, this is why I think it's so great that we're seeing child development people, and early childhood agencies getting interested in urban planning and design. So one of my sponsors, or supporters really, is the Bernard van Leer Foundation. Now historically, all of their work was focused on early childhood education—settings and programs, aimed at groups of children. However, they've realized that even early in life, where we think it's all about the family—it's actually the built environment, the neighborhoods, the pollution or lack of it, the physical freedom, the mobility of parents and children. All of these have a really big impact on children's lives now, and on their life chances as they grow up.
So I think this is an emerging set of ideas— what I call child-friendly urban planning. It's got links with ideas from children's participation, children's rights, but it's also taking inspiration from other sources, including a lot of the progressive ideas that people like Enrique Peñalosa have been talking about, and a lot of other urbanists as well.
One of the things I think is really exciting about bringing a children's lens to this topic is that it provides an organizing framework and helps to give a clear narrative, and a sense of direction and purpose to making cities better. You can't help but focus on the long term if you think about children. You can't help but take a more collective view if you think about children. I think those are really their assets actually. They're real catalysts for the types of conversations about who cities are for and how they need to change.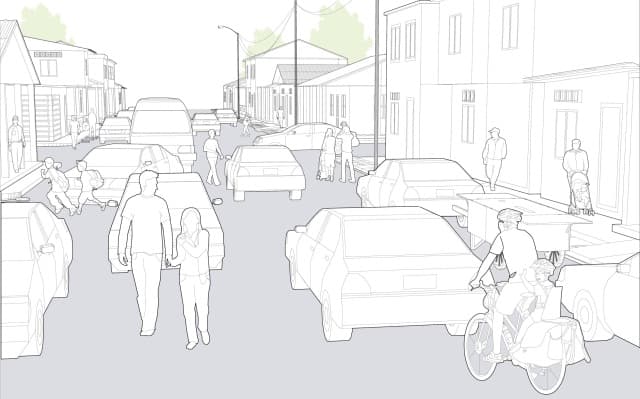 Martin: That's a good segue. There's a question, maybe just more of a general background before we get into specifics, so you've been doing this work since the 90s, right?? You just mentioned the word change and I think this is a good thing to talk about. Have things evolved since the 90s? Do you think it's going in the right direction?
Tim: Okay, so I think it's quite likely that things have gotten worse in an objective sense for children. So if you measure things like how much freedom do children have, at what age did children start being allowed to go to school or to cycle to use public transport—those sorts of measures have probably got worse, which is pretty depressing.
On the upside, I mean, I try to be positive, I think that there is much greater interest and awareness— interest in and awareness of this topic than there was even 10 years ago. There are a lot of reasons why things have got worse. Nobody gets up out of bed in the mornings and says, 'Right, how can I restrict children's freedom— how can I make it less fun and enjoyable to be a kid?' These are side effects of changes that have been happening as a result of modern life and the growth of car traffic— also the changes in our family living patterns and cultural change.
So children are suffering the side effects of these bigger social, environmental and cultural changes, but what I think is positive is that there is an ever-growing group of people—including parents, including educators, including planners and designers, city leaders—who are waking up to what's happening, and starting to do something about it.
So we now have mayor's, you mentioned Penalosa, but we've got Erion Veliaj, who is the mayor of Tirana in Albania, one of the cities that I visited as part of the research for my book, who, for whom children are a kind of symbol of the future of the city and a way of bridging some of the divides in that extremely divided and pretty poor, economically disadvantaged part of the world. And, he's by no means the only one.
I think we're really seeing the emergence of influential, powerful people. Anne Hidalgo, is another example, mayor of Paris, who is alive to both the reality of what's happening in children's lives, and the political and moral power that comes from bringing a children's lens into the conversation, and thinking seriously about what what it means to be a child growing up in a city today.
Martin: Tirana is a good example. Sorry, Alex, I cut you off again, tell us what you are thinking.
Alexandra: Yeah, how do you account for the difference in childhood autonomy across different generations—what is the crux of the difference, is it structural design? Parenting habits? Are those interlinked?
Tim: There's a kind of a worry that you're seeing a sort of generational spiral, a sort of vicious circle through the generations, that the current generation of parents and young parents now are, by and large, a group of people who did not have the same sort of freedoms that my generation had, or even people—so I'm in my 50s, but maybe even people in their 30s. And so there is a line of thought that says those people, as they become parents, they won't have that sort of reservoir, those memories of autonomy and the importance of expanding their horizons.
They will have spent a lot of time in their bedrooms or in the digital world. That is a slightly worrying train of thought, but I think that it's a little bit too simplistic, no two parents are the same. And I think that there's actually, I see larger numbers of parents, even parents, who you might think had different childhoods to mine, who are passionate about giving their own children the taste of freedom that we're talking about. So there are parents who are involved in things like playstreets campaigns.
I don't know if you've come across the idea of playstreets, but this is a really simple, low cost— essentially, it's closing streets to traffic for a few hours, residential streets, maybe once a week, so that simply people can come out and use the street for play and socializing. It's a really simple model, and it's really taken off here in the UK. It's actually been running in other parts of Europe for some years, but it's also spreading to Canada, Australia, and its parents and other residents coming together, who are making this happen. So, I'm encouraged by that.
I think what it says to me is that, actually—you know, we all want to feel like we have some control over our lives, and that we are competent and capable people and that we are resilient. So parents feel that too, and are alive to the value of giving their children a taste of freedom, even though that's harder to do than it used to be. So that pessimistic view of generational decline, you know, as each generation comes along, they're more risk averse, less interested in the outdoors—I don't think that's true. And I also think, to cut to the chase I suppose, with my book, is that one of the things that will really make a difference to all of this is the planning and design work that is happening in cities. Cities are changing fast, especially cities in low and middle income countries, that's where a lot of the change is going to happen, in the next 10, 20 years.
It is in the gift of city leaders to take that in different directions. I see a lot of signs that city leaders, and at the national level as well, that people are waking up to, to put it negatively, the consequences, the downsides of bad urban planning, and that that is not a future that that we can tolerate in terms of the environment and climate change, but also in terms of human health, and environmental degradation, and also equity and just basic quality of life in cities. So none of this is easy, but I think there is a growing appetite for a kind of progressive push. To repeat the point I made earlier, thinking about children and what this means for children, is a really powerful way to add momentum to that movement.
Martin: Has anyone been to Mexico City on a Sunday?
Tim: No, I haven't. I have been to Bogota on a Sunday. So this is the home of the ciclovía, right? It's this wonderful weekly festival every Sunday and it seems like half the city comes together to just enjoy the freedom of the streets, because they've taken the traffic away. But no, I've yet to visit Mexico City. I've heard some good things about some projects happening in Mexico City but haven't got there yet.
Martin: I was fascinated. I worked there quite a lot when I was a landscape architect in my former life. I'd say around 2009 through 2012 I was there a lot and I lived there for six months at a time. And Sundays are amazing because one of the main streets in the city in La Reforma is closed— it's closed to traffic.
The first time I saw this, it was even before New York City underneath Mayor Bloomberg started this campaign on Broadway on Sundays. And so the first time I saw this, I was running in Comic Con upon this Boulevard in reforemo with people, you know, if there are wheels on it, people put it, they put them on the street. And there's all sorts of, you know, bikes and scooters and skateboards, and wagons, you know, anything you could imagine from the 85 year old to the five year old. And it brought so much joy, I think, to the people on the street and also to me.
I saw the same kind of behavior in New York a few years later, when Michael Bloomberg implemented the Sunday streets campaign on Broadway. Again, if it had wheels on it, things I'd never even seen before, people were riding up and down Broadway, and again, bringing so many smiles to the city. Is play, part of the essential infrastructure in cities?
Tim: Okay, so play is part of the essential dietary experiences for every child, right? I hope we don't have to argue about that and in fact, it's enshrined in the UN Convention on the Rights of the Child.
So what do children need, if they're to be able to play? Well, one of the things they need is space and actually a variety of spaces. So then that has to involve the city. Especially if you recognize that children—the one thing children want when they're playing is other children—not much fun playing on your own.
So once you start making explicit—what needs to be in place for kids to be able to play and to have regular play opportunities, and for play to feature in their everyday lives, you immediately get to this is a topic that the city needs to address. Interestingly, I write a bit about this in my book—the space that we all think about when we talk about children and play is the playground, right?
We have a picture of what a playground looks like and as you know, in my book I'm quite critical of that. Be that as it may, what's the history of the playground? The playground emerged in European and American cities, in the wake of industrialization and the mass movement into the growing cities, and the growth of the car, because kids used to just play in the streets, right, urban kids, their playground was the street. But, as car traffic increased, frankly, it was mayhem. I mean, there were hundreds of children a year in New York City, in Detroit, in Chicago, in London, being killed by cars. And so, playgrounds were invented as a space, an urban space that catered for children's play needs and wishes, but that were removed from the threat from traffic.
Now, I think it's a failed model. And we may talk about that, but to say one thing in its favor, it is a recognition of children's claim on space, and claim on city infrastructure, to use your term. By the way, I don't think playgrounds are entirely a broken or failed model. It's just my view that they're not enough. And that if we just think, oh, kids need somewhere to play, so we'll just make some playgrounds. First, you don't answer that question about mobility. So you don't tackle the problems children face getting around, even getting to that playground. But by implication it says, that space is okay for kids, but everywhere else is out of bounds for kids. And I think that's really—it's a morally unjust way of thinking about how kids can live and grow up in a city.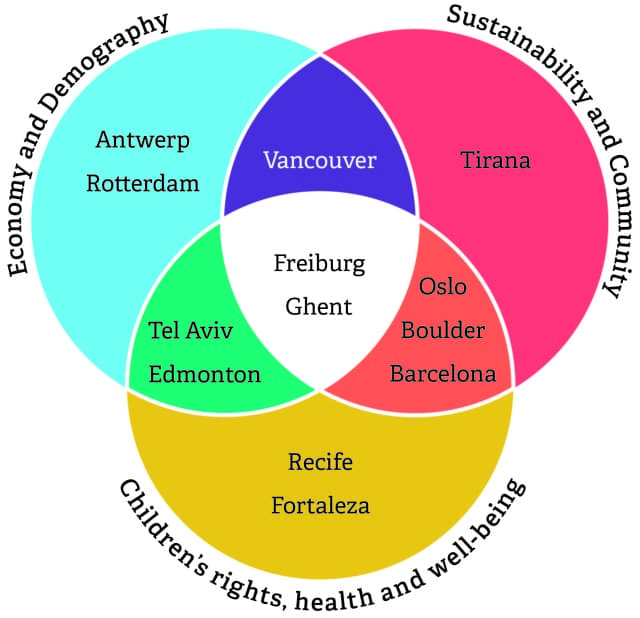 Alexandra:Definitely, it even reminds me of the time when I was, playing in this cul-de-sac, and I ventured maybe farther than my parents wanted me to and I was riding a bike and a car like, pretty fast, tried to pull out of their driveway and almost hit me—and I was completely shaken up.
And so, I think at that point, I almost internalized it a little bit thinking, no, this world, this space is not for me, and I think that has such a psychological effect on children as they're developing. And then when I did want to go to a playground, I had to get driven there in a car and be dependent on something else to get to another space that was safe for me to play in. So what does that sort of dependency and relationship mean? How does that affect children?
Tim: Yes. I think what it engenders, what it leads to, is a kind of learned helplessness. I know that sounds very dramatic, but it starves children of the experiences that best help them to become independent, competent, capable people. And I sometimes talk about, you know, if we think about childhood as a life stage, then amongst other things, it's a kind of journey. And there's a sort of vague endpoint of childhood, which is independent adulthood, which is kind of a taking more control over your own life, and over your own destiny, and your everyday choices.
And so childhood is about the gradual transfer of life management, time management, place management, from adults to children, and you can really see that picture if you imagine it. What I argue is, that transfer of responsibility is best done gradually, so that you're never asking children to make too big a step from one stage to the next.
I think one of the things that's happening with children and young people today, especially as they come into adolescence, or maybe going into high school or senior high, or those big life changes—that is a really huge step. It involves taking on matters of extra responsibility, and in a really scary way, because they haven't had the lead-up to it, in terms of experience of getting around on their own, dealing with everyday challenges, figuring out how to solve disputes with people, and getting on socially, leading up to that big step.
So, it's no surprise to me that we're seeing in many countries now, growing levels of adolescent mental health problems. And I'm not the only person who's thinking that one of the factors that might lie behind this is what you might call a kind of learned helplessness, or to put it another way, young people haven't had the chance to learn coping mechanisms to the same extent. And there are people who are working in child psychology and child psychiatry who are exploring this right now, as we speak. Actually with the pandemic...
...that could be a really serious issue, because you've now got vast numbers of children and young people who've in effect been under house arrest for, well, in some cases, the best part of the year. Now, some children will respond resiliently to that, but others will struggle and that adds extra impetus to my work. That is to say, children have suffered terribly as a result of the pandemic and we adults need to recognize what's happened, and to compensate them, because what's the one thing we know about the disease? It's that it doesn't affect children.
So we've asked children to make great sacrifices, so that we, the adults, can stay healthier. And I think there's a real moral obligation on us right now—around the world—to recognize the sacrifices that we've asked of children and to do our bit to compensate them and also give them the space and time to recover and bounce back from a difficult time.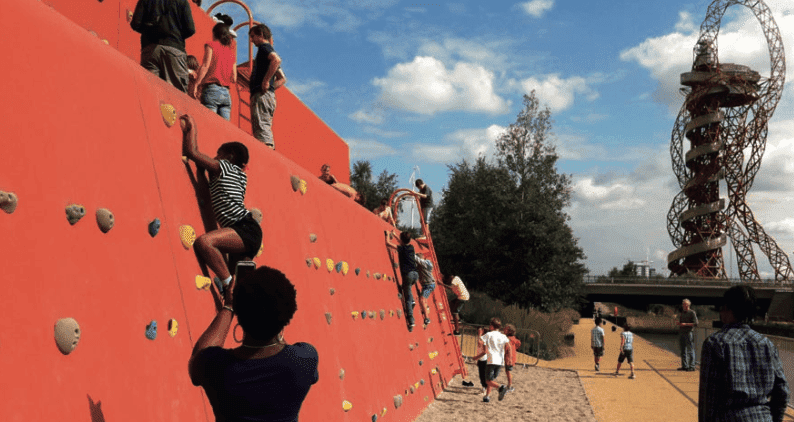 Martin: There's a bit about mobility in this discussion about the pandemic. You talk about house-arrest. I know my own son has been inside more often in the last year than outside. In fact, he's in quarantine now for two weeks in Taiwan, and he's just locked in a hotel room with my wife and his mother for two weeks and he's seen his best friends once in the last six months, basically outside on a walk. And this is tough for kids. I think I have to say like one of my fondest, I should say one of my most important memories as a child. And I think Alex, and many other people that know me know that I have a terrible memory.
So one of the things I remember the most is being in Montauk, a place in Long Island where we used to vacation a lot, and this is kind of like the idyllic Long Island beach town at the end of the island, and we'd go there every summer. And when I was about five, I ran across the street. And my father, like many other parents after him, and before him, ran after me and kind of like, picked me up by the back of my shirt as just as a car had screeched to the brakes. I was probably six inches away from being hit by the car. And my father, I remember him, like really mad and yelling at me and at the time he didn't really do that very often, so it really seared itself in my memory. Now as a father, I can completely understand.
I've done it to my own son. He takes his scooter in front of the house, and we live in a nice square, and it has a little street around the square that's on the same pavement. So there's no curb line and so he kind of goes right across the street without the curb line, and he doesn't really understand that this is also a street. And he also almost got hit by a car coming out of the parking garage, down the street a few months ago, and I was really furious with him. And I was yelling at him outside and I felt so helpless, like these cars are just dominating, they're like these missiles in the street and they're aimed at my child, and so I feel helpless.
But I think the question of mobility and, first of all, helplessness is a big topic. We could spend another hour, I think, for both the child and for the parent. But how has the mobility for children changed in the last 20 years? Is it changing a lot? Is it getting worse? Or how do you feel about this?
Tim: Yeah, so certainly in the UK, I mean, it's almost like it can't get much worse. So we've had a really robust set of studies. Now we've had three points of research, so in the '70s, earliest to early 1970s, and the early 1990s, and then the early 2010s, surveys of how children get around— so children's mobility. The key report is called One False Move… by Mayer Hillman and his colleagues, and it comes from a road safety message that was actually quite pertinent to what you just said, because in the UK in I think '80s, we had a road safety campaign and he said, 'one false move, and you're dead'. This was the message we were telling children and this is the message we were telling parents to tell their children, and in a way, you have to do a double take to realize, actually, that's a terrifying message for a child to hear, that, you know, they might just trip over and slightly fall off the pavement, and 'oh, my god.'
Be that as it may, to answer your question, the big loss in children's mobility certainly is in terms of getting around the neighborhood was really between the '70s and the early '90s. So you saw a dramatic fall. The key stats from that study is that in the early 1970s, about 8 out of 10 eight year olds used to go to school on their own—they would walk to school. Then by 1990, that had fallen from 8 out of 10 to 1 out of 10. Okay, so that captures that really dramatic loss of freedom over a single generation.
And since then, it's kind of got worse, but it hasn't gotten that much worse, because there isn't that much further down for it to fall. This is a pattern that is interesting, it's different in the UK, or I should say in England, because that's an England study, compared to Germany. So one of the things that these researchers did was they also did a similar study in Germany. It doesn't go right back to the '70s, but it does include both the '90s, early '90s and the early 2010s. In Germany, there has also been a fall in children's mobility or children's independent mobility, but it's been nowhere near as dramatic.
So German kids still have a lot more freedom than English kids at the same age. I worked out from the study that you'd have to wait another 60 years in Germany for German kids to drop down to the level of the British kids, the English kids today. But it is the case that all around the world we're seeing this loss of mobility. Again, there are different factors at play, but I would argue that one of them is that we just make it hard and dangerous for kids to get around on their own on foot or by bike.
Martin: This study, "one false move and you're dead"—that's remarkable. This is what it's called, but my son, sorry to talk about my son again, but it's such an important topic for me. Sometimes I say, "Hayden, you should stop at the curb," and he looks at me and he says, "Why? I'll turn into a pancake?" And I hate that because I think his teachers must have told him that. And he loves pancakes, so he thinks that's fun. Whose idea was this?
This is exactly where I wanted to pick up on the equity in play and child friendly streets in programming. And, we had questions about this in the office, and I always had questions as a landscape architect, and where do these initiatives start? Like, what roles do you see in bottom up initiatives? And then, on the other hand, how do municipalities take part in this discussion? Is it important that they come from both sides? You know, how do you see this?
Tim: Okay, so I'm a universalist in the sense that the case I'm trying to make is a case that is about all children, if you like, children's universal rights or entitlements. Having said that, you don't have to look very far to see that today, different children, particularly different children from different cultural and ethnic groups have very different experiences of childhood and in particular, different access to experiences of the world around them. In many countries, for instance, black, Asian, minority, children, their movement is more restricted. The way that they're treated in public space, is worse.
Public spaces are rarely designed with them in mind, so there are real challenges in taking forward an equitable approach. That's compounded by the fact that, who doesn't want to live in a child-friendly neighborhood, right? I mean, we're talking about places that are green, that are compact, that are welcoming, where the traffic isn't dominant, that are clean where the area is clean, everybody wants that. So when there's programs on the table, the risk is that the sharp-elbowed, well-organized, middle classes, the wealthier amongst us, will be first around the table, and will have the best resources and the wherewithal to get these changes to happen.
That's a particular danger if you place a strong emphasis on community appetite and community engagement. That's not to say that poor or disadvantaged families don't care about this stuff, but it is to recognize the reality of different people's lives, and as I said, the capacity of families in different circumstances. So I think the municipality has a key role here— the municipality holds the ring. I think we've talked already about the importance of the municipality.
The programs need to have equity and inclusivity baked into them. You can't just rely on nice people doing nice things. You will need to engage with more disadvantaged communities, actually go out and make contact, and not just say, 'Hey, we're running this program, do you want to join in too?' But actually have discussions about what this agenda, what this program might mean, how it might look different, and how there might be particular needs or concerns in marginalized or disadvantaged communities. That has to be baked into the programs, and that's not always easy to do. Most of the cities that I looked at, were still, I think, at an early stage with all of this.
Martin: Is that why you say that the participation based design is not enough, is it because not everyone can participate equally?
Tim: No it's not really, it's partly that, although that's really more about children's participation and thinking about what it means for children to have a voice and that we can't expect children to come up with all of the solutions to some of these problems about neighborhood planning and design. For instance, traffic and the flow of traffic and the priorities of traffic safety, and all that— they're not just technical issues. They're moral and political issues, but there are technical aspects to them. We just shouldn't—it's not reasonable for us to put the whole of the task of solving these problems on to children. That's really the point about participation, we need adult expertise.
This is a slightly different point, it's about, I suppose, recognizing that different communities or sections of the community come from different starting points and have different capacities, and also different concerns. This is going to be true of any program that is working in a context of inequality, and where certain groups are excluded, and I don't think I'm saying anything particularly new.
But I do think that the message to the municipality is, yes it's important to energize communities and pick up on that undeniable appetite for change and for improvement, but watch out for the forces of gentrification, because it's very clear if you look at some cities, especially cities that have got very market-oriented housing where where rental costs can rise and fall quickly in a neighborhood, house prices can rise and fall quickly. Where you've got that there's real danger, that once enabled, starts to be seen as desirable and nice. Rental costs go up, living costs go up. Poorer families face real financial pressures and may find themselves being more or less forced to move out, and that's not healthy for anybody, and it's certainly not healthy for cities.
Martin: I guess there's a little bit of migration here. I think that cities can embrace migration and if you're moving between cities, either like, you know, from adolescence, or teenage to your university years, or you're migrating between cities as a family, there's some element of this kind of child-friendliness involved in that. Do people move because of these issues?
Tim: I mean, I would say, an interesting change has happened in the last 10, maybe 10 or 15 years. Okay. So before, let's say 10, 20, 30 years ago, there was a big exodus out of downtown areas. Now that was happening in many cities around the world, particularly in high income countries. The suburbs were seen as the best place to bring up families, but that has really turned around. I know we're now at a time when, who knows what will happen after the pandemic, but until the start of the Coronavirus virus epidemic, there was a very clear pattern of people moving back into more urban areas, and wanting to stay there once they started, as many people do, of course, to have a family.
You saw that happening in places like Amsterdam, Melbourne, it had been happening in Vancouver. Actually as a strategic priority for the city, the city wanted to keep families and that's one of the reasons I looked at Vancouver as a case study— that they prioritize families going back to the late '70s and you can see the results now. But that's also where this sort of equity and the forces of gentrification start to come into play. Because you might be talking about areas, you often are talking about areas, where there's a sort of 19th century residential part of the city. The kind of area that often you see just outside the historic core of European cities.
So your typical European city often has a medieval core, then during the first wave of industrialization, you have the 19th century belts, and then beyond that you have the suburbs. What you're seeing is, those 19th century belts are becoming more desirable places to live because of some of the attractions that many people feel about living in a more urban area—the life, the culture, the social contact, the energy, but that then is where you can start to see problems that are created when an area becomes a hotspot.
So that can be, you know, these migration patterns can be quite comprehensive and even more complicated when you've got external forces, whether that's, you know, migrants or refugees, or whether it's the super rich coming in and wanting to hoover up properties for their investment portfolios, which is also a big feature of a lot of cities.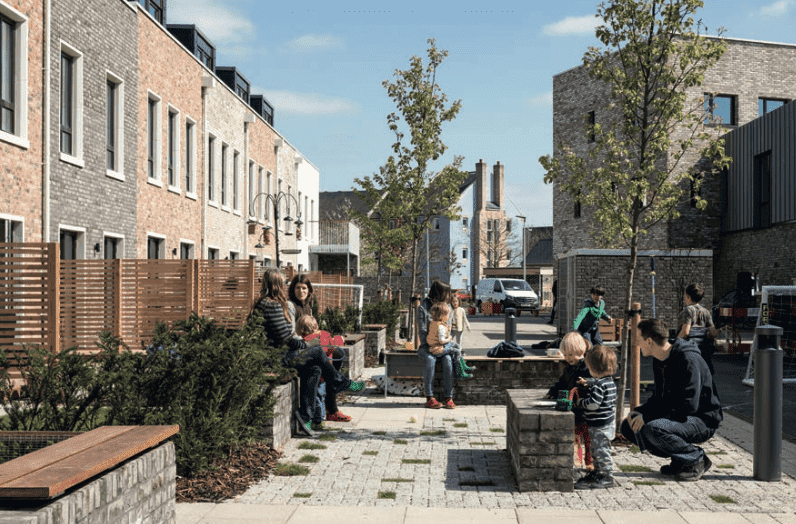 Martin: Speaking of Vancouver, in that light, when you mentioned Vancouver, my eyes light up, because I can't tell you how many times in my life I've thought I should just move to Vancouver. The reason is because I see myself as a kind of, I don't know, I wouldn't say technologist, but I like to live in cities, which are progressive and that are friendly and green, and this is what Vancouver is.
And I think the planning policies there, particularly the building standards, for the last 20 years have been really interesting.The daylight requirements and in housing, and the fact that the city has developed really quickly, it's quite contemporary, and over 20 years or so, the city has pushed for building policies and architectural standards which kind of humanize all of that, that modernity. So at the street level, you have this kind of townhouse typography and above, you have these kinds of glassy towers. And you know, what a nice place for a family to live, I think, you have these kinds of different options when you're on the street and it feels very friendly. So if there's a way for me to migrate, or Alex, if you find me missing in Prague one day, you might look in Vancouver.
Tim: I feel you, I mean, it's, it's a beautiful city to visit. And, you know, near the beginning of my book, I've got a quote from Larry Beasley, you know, the, the kind of inventor or popularizer, of the kind of Vancouver-ism model, that model of high density, downtown development, who says, the presence of the child is the key feature that domesticated our ever intensifying city, and made it relevant to the broadest possible spectrum of people. So that's really why I was interested to look at Vancouver.
But it is tricky, because now the internet is awash with stories from Millennials and of young professionals who just cannot afford to stay in the city, because rents have gone through the roof. Whatever else you say about that, I don't think it's sustainable. Maybe it's not happening quite so much now. But certainly, when I was in Vancouver, that's pretty much all that everybody was talking about—the cost of housing, and also the cost of childcare, which was, again, astronomical in that city.
And actually, the sorts of topics I wanted to speak about: public space, streets, they're in the mix and Vancouver's doing some good work, but they were fighting for air. They're fighting for airtime because of these big bread and butter issues of, 'How much is it going to cost for me to live in this neighborhood?' and 'How much is it going to cost me to get my child into childcare in this neighborhood?' were dominating the conversation. And rightly so. You know, I couldn't argue with that.
Martin: I know that that's been a particularly bad issue in Vancouver, the cost of living. Of course, the real estate investors from all over the world, primarily Asia, have benefited from that. A lot of American investors have done well there as well. Yeah, for my friends that live there, they often complain about those bread and butter issues, which makes it very difficult to make a living or have a nice lifestyle there. While you can enjoy the mountains on the sea coast highway, the cost of living is just astronomical, which is making the city expand. I think in places like New York where I'm from, of course we dealt with these issues as well.
And the one thing in this pandemic that I actually look forward to is the resetting of office space, retail space and the cost of living in the great cities of the world— including Vancouver. I think in New York we've seen a lot in the last nine months. There's been a kind of a great reset in real estate prices. That's going to be good. Young people can move to cities, families can stay, they can get a little bit more space.
Tim: I think that's right. I mean, it's a little, if you like, above my paygrade, some of this kind of housing strategy stuff. I'm more of an engaged observer, but the links are very clear. And I think you're right, it is a reset, nobody really knows, orat least nobody's convinced me that they have the ability to predict what is going to happen with cities as we come out of the pandemic, but I know here in London, we're already seeing rental costs coming down in quite large parts of London. There's an awful lot of particularly young people, young professionals and potential new families who will be breathing a sigh of relief for that, because things have been crazy for the past maybe ten years, or certainly seven or eight years.
Martin: I think it's a nice way to step into case studies. Right? Alex, you were looking at Rotterdam?
Alexandra: Yeah, as I was going through your book, you featured a lot of notable case studies and interventions from different cities like in Rotterdam as well as Oslo, with a great deployment of some smart city technology that gives feedback in real time. Can you speak a little about that?
Tim: YYeah, sure. So I mean, Rotterdam is, so far as I can see, the city that has devoted the most time and resources over the longest period of time on explicitly making its built environment: its streets, parks, neighborhoods, more child friendly. So that's why I've devoted a whole chapter to my book on the city. It's also very revealing that it did so for hard nosed economic reasons.
Back in 2006, there was a Dutch survey, I may have mentioned this, but Rotterdam came out as the worst place to bring up a child in the Netherlands. So any family that wanted to move out and the city realized this was a real problem, and spent tens of millions of euros mainly over two, four year periods. You can go and you can visit some of these neighborhoods, and you can see really quite detailed systematic, comprehensive changes: changes to traffic flows, changes to parks and open spaces, school yards, some nice sort of boutique projects, one where where a parking lot has been turned into a playful public space of fantastic sort of skate park, and urban sports feature that doubles up as a flood protection area for areas of high rainfall.
So really innovative. Again, you'd expect this of Dutch design and quality, and joining up with walking and cycling, and basically making that city more human. Some of the ideas that Jan Gehl planted in the city about creating an urban lounge in the downtown area—so it's a compelling story. I think there's a lot of lessons that other cities can learn about the importance of a municipal focus—so having a team or a person in the municipality who's driving these changes—either giving resources, which is what Rotterdam did, or serious influence and power, which is what Ghent has done.
Now, with a team of officers, they don't have a budget, but they have a really good working relationship with the delivery departments. Those are very crucial insights. And also what Rotterdam did very well with almost no other city did was get data, was to gather data about the impact of these changes. So actually, asking children and families what difference was this making, measuring the inflows and outflows of families in different neighborhoods. This is an emerging agenda. It's still quite fresh and one of the things that we need to do is figure out what works and what doesn't work. Not many of the cities that I looked at were that great at doing that, but Rotterdam was. Oslo also was.
But as you've mentioned, the really neat thing about Oslo's project, was that it was purely focused on mobility. How can the city make it easier for kids to get around walking and cycling? It came up with this really well-designed, user-friendly smartphone app, which was called Traffic Agent. The idea was almost like the children were secret agents, spying on their neighborhood and reporting on the bad things that were happening, and sending their reports into the municipality.
In this case, bad things meant dangerous crossings, barriers that were stopping them from having good sight lines. There was a team within the municipality of highway engineers.I met them female highway engineers interestingly, who would get these reports on a daily basis, and they had a budget to allow them to take action,as well as being able to get on the phone or type an email off to their colleagues to get things sorted out. Sometimes it was something as simple as a bush that had just grown and stopped the kids from being able to get along the sidewalk— something you can fix in an afternoon.
At the other end of the scale, there were, say a new housing development was being built or a new school was being built, then this app would help the municipality plan the routes, the crossings, the safety measures, and in some cases, actually building new pathways to make it easier for children to walk in cycle, so more children would walk in cycle and that linked with Oslo's strategic goal of reducing car use, and promoting active travel—as well as reflecting the Norwegian commitment to children's rights and Norway as a country, that has a long standing and strong commitment to children's rights. It's got legislation that very few countries have that require municipalities to involve children in planning. It's a really neat execution that shows how technology, far from being the enemy, is actually a tool that can help make the real world work better for kids.
Alexandra: I think one really important point you raised is that sometimes these investments don't always have to be so deep financially, and that there are ways to invest in inexpensive interventions. Did you have any examples you wanted to talk about specifically?
Tim: Yeah, I'm really glad you asked that question, Alex. I was really keen to make it clear that this is not just a rich nation or a rich city agenda. That's why I wanted to find out what was happening in cities like Tirana in Albania, pretty much the poorest country in Europe, not a lot of money in the bank. I mean, Recife in Brazil is perhaps the best example I saw— really big problems of inequality, of having very poor neighborhoods.
Now, you don't solve poverty just by making places nicer. I'm not saying that. What I'm saying is that it's really very relevant to poor families, you know, how can my kid get to school safely? Where can my kids play out, so that they're not just stuck in the house all day? How can we make the environment cleaner for families? These are not just rich city problems. In Recife they did some great work in some of the favelas, cleaning up the neighborhoods, improving walking routes, sorting out drainage and water flow, andjust finding little pockets of space that could be given—and sometimes I'm talking about not much bigger than the room that I'm in right now—but that could become sociable spaces for children and families.
One of the things about Recife was that they had this program running these improvements, and it was so popular that neighborhoods were queuing up to join and some neighborhoods just started doing these improvements off their own bat. They didn't wait for the municipality to come along with construction guys and paint and all the rest of it. They just rolled their sleeves up and did it themselves.
I think that's a really powerful demonstration of how relevant this vision of making neighborhoods work better for children is relevant to all income groups. But I would say there is more that we need to learn about what this means in low and middle income country contexts. There's maybe a book too, that needs to be written about India and Africa and some of the Asian countries where we're still figuring out what this means. I think everyone still, I believe, signs up to this idea that part of a good childhood is having that space and time to play and it being easy to get around and that you're not facing real threats, traffic threats, environmental threats, when you step outside your front door.
Martin: So Tim, maybe we can just talk about what we finished up on before just in case, we didn't have the right recording. So for the listener out there that hasn't studied Jane Jacobs or Jan Gehl, or the things that I can see in the city that I know they have an impact on, just tell us what that means. Like, what does it mean to have a Jan Gehl street or a Jane Jacobs street?
Tim: I guess, I mean, one of the things that maybe will help people cotton on to what I'm talking about, with sort of just life on the street and feeling comfortable in public spaces— think about the places we choose to go to on our holidays. I mean, I know those of us, in England, we often look to Spain, or Italy, or France as places where we enjoy spending time. One of the really attractive things about some of the towns and cities that we visit, is just the pleasure of strolling down an engaging, attractive, lively market or town square, or a promenade along a pedestrian street. Those are, I think, very familiar, enjoyable experiences.
Of course, in many Mediterranean countries, children are very much part of the mix of that. You'll see children with their families, you'll see children playing or on their bikes or scooters, you'll see older teenagers hanging out, maybe as the evening comes along. It's kind of bottling some of that and saying, this does not just have to be something that we pay a lot of money to fly somewhere warm and have, for a week a year, or two weeks a year. This kind of relaxed, sociable, enjoyable time in public space, where we're comfortable taking our kids or where our kids are comfortable and can hang out and play, that can be part of our everyday lives.
It's about weaving play, gentle exploration, casual social contact, a little bit of unpredictability, you know, don't always quite know what's going to happen when you go to a new place, or if you're in a public space. But that's also exciting as well, as long as it doesn't get too scary. It's those sorts of qualities that I think we're talking about. If you like it, if I could use a philosophical word at the phenomenological level at the level of experience. And those experiences of everyday engagement and of exciting our curiosity and of our social lives, that should be part and parcel of the time that we spend in our neighborhoods, and after all, is one of the things that you know, people are looking to experience online. I'm trying to turn that around as far as children are concerned and saying, we all benefit and children benefit if they're having some of those experiences, IRL, in real life and not just being left to find that social contact on a screen.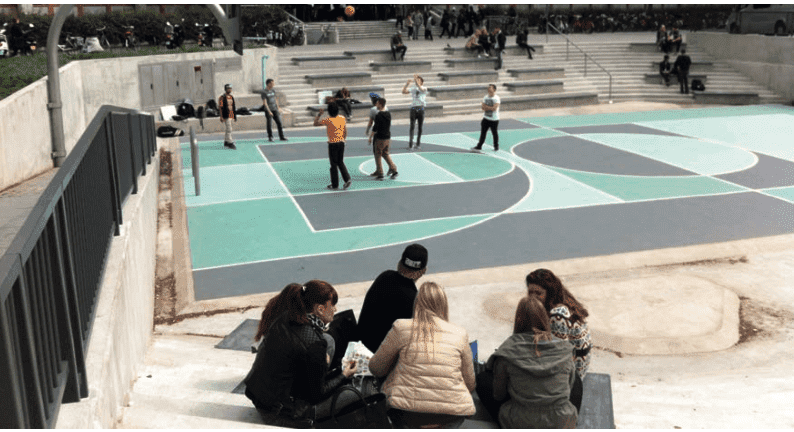 Alexandra: What are some of the differences, or nuances, in between ages of children? I think a lot of times when we're talking about children in cities, it's maybe some people's first thoughts to go to children under 10, but I imagine that the needs of teenagers are much different. Could you talk about what those nuanced differences might look like in cities?
Tim: That's a really good question. I think. I mean, I sometimes fall into the trap of having the eight year old child as the symbolic child. 8 80 Cities, you'll probably know the work of that NGO. There is something actually quite interesting about eight year old children. I mean, it is a transitional age, but you can fall into the trap of all your pictures and your models and your processes, and your ideas actually, they, they just focus on that maybe six to 10 year old age range.
You're also thinking about different patterns of social time in space. Teenagers don't talk about play and play has a slightly different kind of expression with teenagers. It can be more performative. There can often be a mix of the audience, and those watching and those being watched, that kind of interplay amongst your peer group, and that sort of jockeying for position and which groups you're hanging out with. That dynamic of the peer group is much more important than it is with younger children.
Teenagers, I think, need social space that works for them. There's some nice observations about if we watch young people in public space, then literally having different layers, having sort of amphitheaters, or structures that can allow small groups and fluctuating groups of young people to spend time move around—move from one group to another, in a way that is comfortable for them, and where they feel safe, but they don't feel like they're under a microscope.
I think those are some of the things that are different with teenagers, and crucially, with teenagers, they're very well informed about what works and what doesn't work for them. So there's a real imperative, if you're designing public space, or you're thinking about a scheme and wanting to get that to work well for teenagers to engage with teenagers themselves.
And so teenagers, I think, need social space that works for them. And no, there's some nice observations about if we watch young people in public space, then literally having different layers, having kind of, sort of like amphitheaters, or structures that can allow small groups and fluctuating groups of young people to spend time move around, you know, move from one group to another, in a way that is comfortable for them, and where they feel safe, but they don't feel like they're under a microscope.
I think those are some of the things that are different with teenagers, and crucially, with teenagers, they're very well informed about what works and what doesn't work for them. So there's a real imperative, if you're designing public space, or you're thinking about a scheme and wanting to get that to work well for teenagers to engage with teenagers themselves.
I think, with younger children, you can probably draw quite a lot on what we know from research and what we know from other projects, but with teenagers it's really invaluable to get that local intelligence and knowledge to figure out what the culture is, or the different cultures, some of the barriers, maybe the hostility that teenagers can face, and bring that out into the open and really address that head-on in projects.
I think those are some of the things that I try and talk about in the book. And frankly, a lot of it is drawing on good work by other people. So the Bernard van Leer Foundation has done some great work with the Urban95 program on the younger age range. There's some fabulous stuff that the Growing Up Boulder project, so that's based in Boulder, Colorado, has done around teenagers. For instance, a kind of checklist for teens in parks is a really useful resource.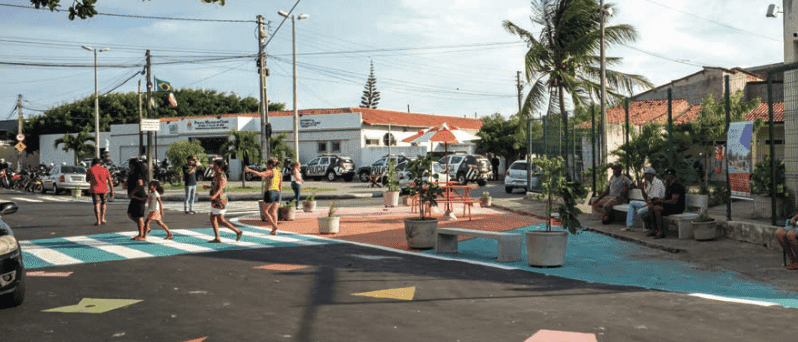 Martin: That's an amazing summary and I feel like you wrapped up a lot of what we've touched on. And I love the question, you know, that not all children are created equal. This is a really good way to summarize what's needed from different perspectives and cities. We talked about kids, adolescents, teens. We've talked about adults and how cities created for the kid can also be great for adults and seniors— so I really love this conversation. Tim, is there anything that you think we've missed that you'd like to end on?
Tim: I mean, I guess I just want to make a plea again. This is not just about making cities better for kids. It's not even just about that, that line, which I believe in. But the line that if we were cities worked well, for children, they'll work well for everybody. It's about recognizing that making cities work well is really hard. It's what some call a wicked issue. It's complex, there are different points of view, there are competing, vested interests. There are different starting points, there are all sorts of different potential interventions, you could think of different ways of measuring outcomes, it's really complicated.
And one of the things that I think is most powerful about thinking about children, you said, it can help find a way through that complexity and as a decision maker, or as a city dweller, you can start to see a clearer picture of the way we need cities to change. The thinking about the child is that it was an organizing theme. It's a way of getting a narrative and a positive story that we can tell about the way that cities need to change. I hope that that's something a bit fresh that my book brings to this whole debate about growing up in cities.
Martin: Yeah, that's well said, the city is a complex animal. It needs a really complex process and participation from all walks of life to make it right, so that's a really good point that you end with. Tim Gill, thank you so much for your time, for your patience because of the complications we had with the technology, and I really appreciate you walking through your research in your book with us. I think this is a real treat for our audience as well. So thank you so much.
Tim: It's been a pleasure. I'm really looking forward to getting it out there.
Tim reminds us that playgrounds evolved in tandem with our intensifying dependence on the automobile—fragmenting the spaces where children once roamed unbounded. He challenges us to reexamine our car-dependent culture and ask: How do we untangle this? He's quick to point how much children have had to sacrifice during this pandemic and the indelible impact it will have on their generation. It's work like Tim's that spotlights the need for our conscious efforts to better incorporate children's needs into our cities, for the spaces we create today will significantly affect the following generations.
Design and the City is a reSITE production. reSITE is a global non-profit connecting people and ideas to improve the urban environment. This episode was produced by myself, Alexandra Siebenthal with the support of Martin Barry, Radka Ondrackova and Nikkolas Zellers, as well as Nano Energies and the Czech Ministry of Culture. It was recorded in the reSITE office in Prague and edited by LittleBig Studio.
Listen to more Design and the City