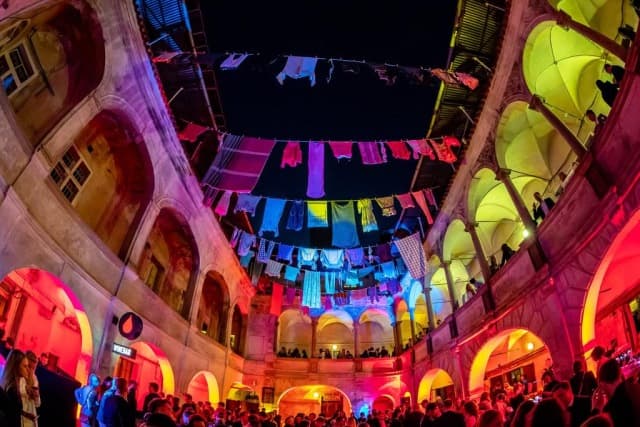 What's new at reSITE 2019 REGENERATE?
Find out what you can expect at this year's conference centered on urban regeneration, happening this September 19-20th in Prague.
More Inspiration, More Action, More Connection, More Celebration, More Regeneration.
This year at REGENERATE, we are stepping up our game to bring you new ways to interact with speakers, and each other at this years event. reSITE has always been about connection, so we created a program to foster a little more of that.
This year at reSITE 2019 we are not just talking the talk, but walking the walk, with intensive and inspiring on-theme breakout outs in a new format designed to bring companies and audiences closer together.
Join McKinsey & Company, Nano Energies, Penta Rela Estate plus a few more on everything from brownfield regeneration to future of green energy resources to digital twinning in urbanism. Capacity is limited - ideas and inspiration will not be. Registration available for registered participants only.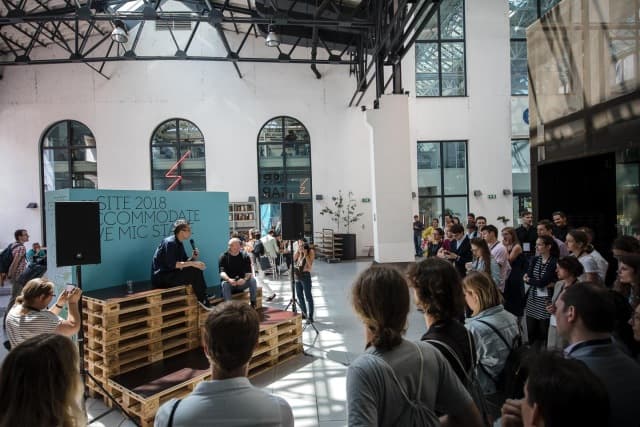 Live Mic Stage powered by Shared Cities
Last year, we brought you up close and personal with our speakers on the Live Mic Stage, giving the audience a chance to listen, ask questions, and interact with a few highlighted keynoters in a more casual environment.
This year, we will return with the support of the EU program, Shared Cities: Creative Momentum featuring AI-DESIGN founder Eva Jiříčná, MAD architects founding partner, Yosuke Hayano, Design Indaba founder Ravi Naidoo, and smart-cities critic, Bianca Wylie are among a few of the names set to make an appearence. Come ready with your questions!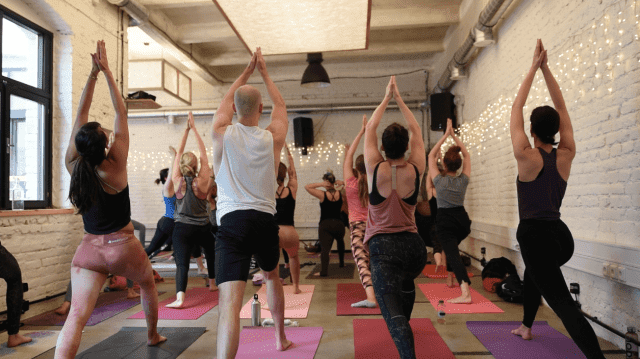 REGENERATE yourself before, and after the conference, with exercise extracurriculars with your colleagues, or make new connections.
We will start each morning with an energizing yoga session with Prague Yoga Collective! Designed to wake us up, regenerate our minds for a day of learning, expanding and connecting. No yoga mat required! Classes available to all registered REGENERATE guests, but capacity will be limited.
A jog through the city more your style? Discover Prague on our 5 km trail through some of the city's most notable historic and contemporary landmarks, and a few of our personal favorites. See Prague in a different light, make a few more friends and land at reSITE's site project, Manifesto Market for some of Prague's best street food!
Your Returning Favorites...
Evening Salon Kick-off + Parties
As always, reSITE will kick off the REGENERATE with an evening salon on Wednesday evening will feature João Santa-Rita and Luca Ballarini in a discussion on the revitalization of historic buildings. RSVP here.
Thursday night, we will gather to mingle and celebrate in our favorite wine bar, Bokovka situated in a 13th-century renaissance courtyard in the heart of old town. We'll dance under the sky [and a new installation] with help from our baby Manifesto Market as well as musical guests, Monika Bagarova and DJ Pierre Urban to celebrate being one step closer to more livable, lovable cities! More info here!
Last, but certainly not least, following the conference on Friday afternoon, we will have a happy hour with a few quintessential Czech beers from Pilsner Urquell.
More news from reSITE 2019 REGENERATE