Barbara Hoidn
Co-founder (Hoidn Wang Partner)
Berlin, DE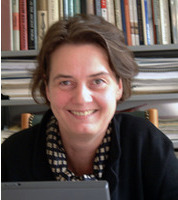 Barbara Hoidn is the founding member of Hoidn Wang Partner (with Wilfried Wang ), the design office that has activities ranging from furniture to urban design, based in Berlin. In 1994 she joined the strategy department of the Senate Building Director of Berlin as Head of the Architecture Workshop. In this position she was responsible for the development of public urban design guidelines and the consultation of private projects in central Berlin, the concept and organization of symposia, conferences and exhibitions on urban development in Berlin. Her recent exhibition projects are "DEMO:POLIS" (with Wilfried Wang ) and "Berlin 2050: Konkrete Dichte." Since 2002, she is Visiting Associate Professor at the O'Neil Ford Chair at the School of Architecture, University of Texas at Austin. She has been also ​teaching at the ETH Zürich, the Rhode Island School of Design, Providence R.I. and the Graduate School of Design at the Harvard University, Cambridge, USA. She has also lectured at various universities in Europe, the US and Canada.
Support Us
Inspired yet?
We have more to offer
We can connect you to our thought leaders, write stories, shoot short films, or initiate a global discourse on the future city.
As a nonprofit organization, this is only possible with the generous support from corporate sponsors and our exclusive network of architecture and city lovers with a Friends of reSITE membership.