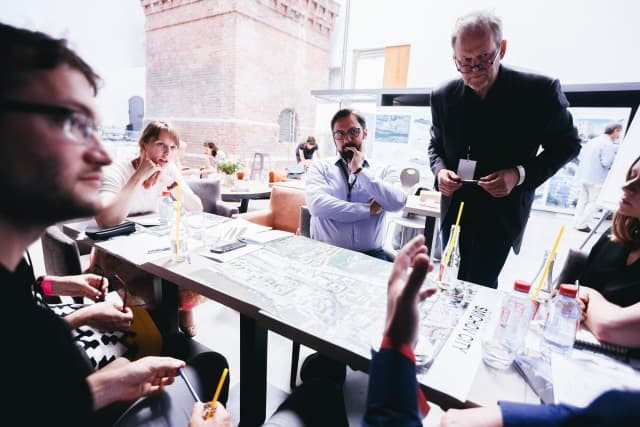 You probably know us because of our events. Our online media platform has hopefully been a source of inspiration for you. We also collaborate with cutting-edge brands, institutitions and organizations to help them maximize results with their events and other projects like video productions, brand campaigns and challenges that need impactful and creative solutions.
We are results focused. We build specific teams to respond to and identify emerging international trends to create investment strategies and positive impact of cultural and creative development.
We do it by focusing on collaboration, a cross-disciplinary approach and design thinking. Now that you want to work with the reSITE crew, you should contact us.
What do we do?
We catalyze and create impact. We organize workshops, discussions, events. We run competitions and provide expert studies and reports. We design creative concepts for companies, cities, events and projects.
Over eight years of activities, we attracted a global community of leaders we want you to meet.
Solid background. Start-up mentality.
We understand how design can provide positive impact on our lives in cities.
You can...
be a part of our efforts by coming to our annual event.
We created…
a place full of life on a former no-go wasteland in the center of Prague. Manifesto Market.
We organize...
conferences, custom workshops, film festivals, bike rides, lectures, seminars, and other events.
We are ready...
to provide consultancy, run custom workshops and urban planning games.
If you don't find the answer to your issue, or want to collaborate, write us.
We know how
to create livable and lovable cities.