Charlot Schans
Project leader (New Europe - Cities in Transition, Pakhuis de Zwijger)
Amsterdam, NL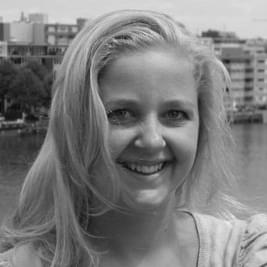 Charlot Schans is an urban sociologist and programme maker at Pakhuis de Zwijger in Amsterdam, a platform for the creative industries and social innovation in urban development. She is project leader of the platform New Europe - Cities in Transition, a European network of active citizens and participating professionals that are engaged in enhancing transition in their cities. The network evolves around the on- and offline exchange of knowledge and experiences among citizen driven initiatives throughout Europe and their institutional contexts, bringing it back to questions addressing democratic renewal: who owns the city? The platform connects City Embassies in all 28 capitals of the European Union. Under the Netherlands Presidency of the Council of the European Union in Amsterdam, the City Makers Summit brought City Makers from all over Europe to exchange know-how and experience, and present the City Makers Agenda as input for the Urban Agenda for the EU. Charlot is also co-founder of the re:Kreators association, a network of public developers that enliven and rejuvenate neglected areas into collaborative projects for the public benefit, amongst which are Holzmarkt (Berlin), Shuffle Festival (London), Open Jazdow (Warsaw), Make a Point (Bucharest) and more.
Support Us
Inspired yet?
We have more to offer
We can connect you to our thought leaders, write stories, shoot short films, or initiate a global discourse on the future city.
As a nonprofit organization, this is only possible with the generous support from corporate sponsors and our exclusive network of architecture and city lovers with a Friends of reSITE membership.