reSITE is a global platform connecting people and ideas to improve the urban environment.
About reSITE
Cities are the sum of designers, developers, artists, citizens, public officials, entrepreneurs, and the displaced, but rarely do each of these constituencies gather in the same room or even speak the same language, and cities suffer for it.
reSITE is literally that room.
Since its genesis in 2011...
reSITE has set itself the goal of making our cites more liveable and lovable.
Our events, stories, talks and podcast sit at the intersection of architecture, urbanism, politics, culture, city-making, design, technology, development and economics. We feature thought leaders whose work pushes the boundaries on how we build, design, regenerate and create life in cities, and frame them through many lenses, convening them in one place. All to make our cities more livable, competitive, resilient, inclusive, mobile and designed with humans in mind to protect public space, architecture, and sustainable development in cities.
We [re]think life in cities like no one else.
100+
Events
urbanism architecture innovation
30+
Countries
a global + diverse platform
9
Conferences
world class events
The urbanized world is our playground.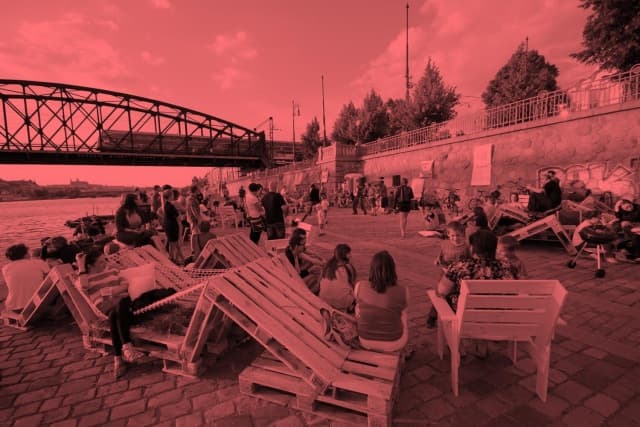 reTHINK reLEARN reIMAGINE reCONNECT reGENERATE our cities
You can...
be a part of our efforts by participating at our annual flagship event.
We produce…
Podcasts, Small Talks, interviews, and other media content that promises to inspire you with creativity, impact and knowledge.
We organize...
conferences, custom workshops, film festivals, bike rides, urban games, lectures, seminars, and other events.
We are ready...
to connect you to experts, provide consultancy and organize events.
Shared Cities : Creative Momentum
Together with 11 partners from 7 cities, we explore the potential and limits of sharing in urban design.
reSITE was started because we wanted to listen closer. We were growing tired of what is known as a classic architecture, landscape or urban design firm. We wanted to see how useful we can be in the making of a city by providing new insight with a startup mentality, without profit in mind. Could we create links between professional groups or ideas where other people didn't see them? We found is that we can remake the city if we listen to people, help them define the problem—and help them act.
We always start with 'it's possible,' and never begin with 'no.'
What Does reSITE Mean?
At our second event, a pretty famous architect stepped on a reSITE stage in front of about 600 people and said something like this: "reSITE. I really hate this name. What does it mean - reSITE? Who came up with this?" We had to laugh. The beauty of this name is that it can mean whatever we want it to relative to cities and sites. We want you to be inspired to reTHINK, reLEARN, reIMAGINE, reDO, reGENERATE the city—your city—when needed.
Who is in our network?
We have network of over 500 global experts and thought leaders who are rethinking and remaking cities at every scale, restoring their respective communities, and seeking ways to rejuvenate the urban environment while reaching for sustainability and resiliancy.

Adrian Benepe, Executive Vice President, Trust for Public Land
Alexandros Washburn, Founding Director of CRUX, Stevens Institute of Technology
Andrew S. Langsam, Partner, Pryor Cashman
Barbara Wilks, Founder, W Architecture & Landscape Architecture
Cecil Balmond, Founder, Balmond Studio
Craig Dykers, Co-founder, Snøhetta
David Chisholm, Co-founder, CMC Architects
Gilles Berouard, MD, Havas Worldwide
Greg Lindsay, Senior Fellow, New Cities Foundation
Margaret Newman, Principal, ARUP
Mark Johnson, Founder, CIVITAS
Michael Brown, CEO, Calgary Municipal Land Corporation
Nigel Atkins, Partner, Atkins Langford Development
Vit Maslo, Partner, CMC Architects
reSITE is really fortunate to be advised by leading international voices in urban development, architecture and culture. We are indebted to those on and off this list, who help us identify emerging trends, solve complex challenges, sometimes help us reach fundraising goals, and they are often awesome ambassadors for our activities.