Eugene Asse
Dean (Moscow School of Architecture)
Moscow, RU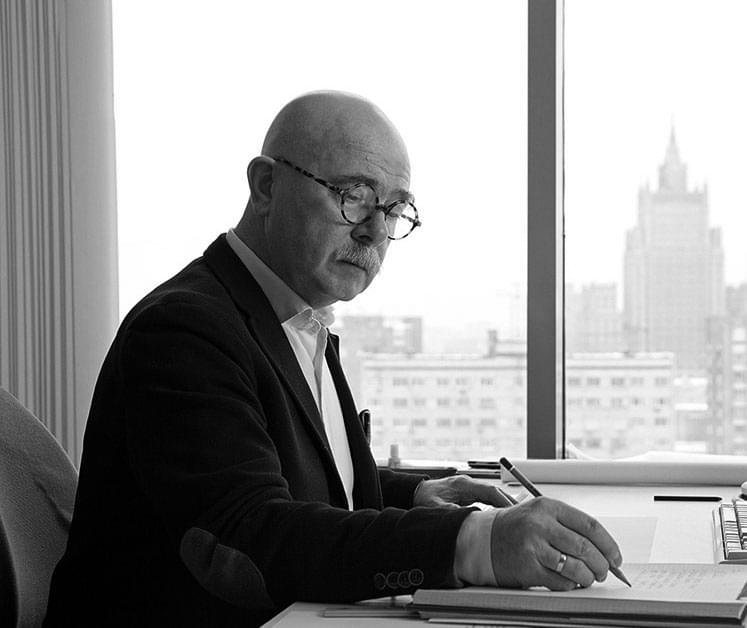 After having graduated Moscow Institute of Architecture (MARHI) in 1970, Eugene Asse worked as an architect in Moscow Municipal Planning Office (Mosproject 1). He had his post graduate course in urban design in 1978 -1981 and headed the Urban Design Research Group in the State Institute of Design until 1986. For the next ten years he practiced as free lance architect, artist and exhibition designer. In 1997 he started his own design office "asse architects" in Moscow, which he runs up to now. Since 1973 he practices as an architectural scholar and critic, writing and lecturing on urban design and theory of architecture in the country and abroad. He became a Professor in Moscow Institute of Architecture (MARHI) heading the Experimental Design Studio, a Vice President of the Union of Moscow Architects and the Member of the Board of the Union of Architects of Russia, a Member of European Cultural Parliament, the Commissioner of the Russian Pavilion on the Biennale of Architecture in Venice (2004, 2006), and most recently the Dean of MARCH (Moscow Architectural School) – the first independent architectural school in Russia that he initiated and launched in April 2012.
Support Us
Inspired yet?
We have more to offer
We can connect you to our thought leaders, write stories, shoot short films, or initiate a global discourse on the future city.
As a nonprofit organization, this is only possible with the generous support from corporate sponsors and our exclusive network of architecture and city lovers with a Friends of reSITE membership.