Inês de Medeiros
Mayor (City of Almada)
Almada, PT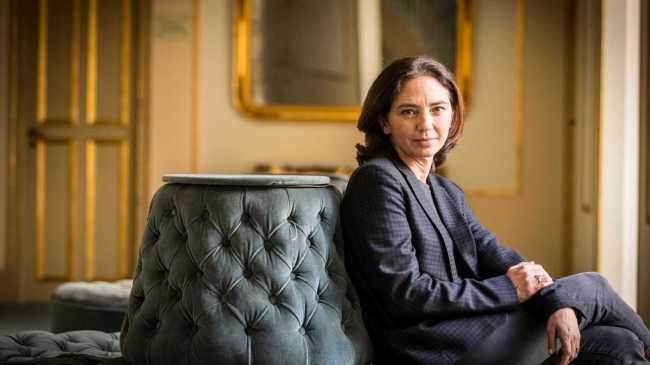 Ines de Medeiros is the Mayor of Almada, although she was born in Vienna, Austria in 1968, she moved to Portugal in 1975, where she made her entire academic career where she studied Portuguese Literature and Philosophy with the Faculty of Human and Social Sciences at the New University of Lisbon. She also attended Theater Studies at the Sorbonne de Paris. Medeiros now resides in Lisbon.
Before her election as Mayor of Almada, Medeiros first became involved in active politics in 1995 as Youth Representative at the first election of President Jorge Sampaio. Between 2009 and 2016 she was a Member of the Assembly of the Republic, elected by the Socialist Party for the District of Lisbon and the District of Setúbal, having belonged to the Committee on Culture, Communication, Youth and Sport; Committee on Education, Science and Culture; Labor and Social Security Commission; Committee on Constitutional Affairs, Rights, Freedoms and Guarantees (alternate); as well as the Ethics Subcommittee.
Twice Vice-President of the Socialist Party Bench and was part of the Portugal-France Interparliamentary Friendship Groups, of which she was President and Vice-President, and the Portugal-Japan Interparliamentary Friendship Group. part of the parliamentary delegation of the OSCE, Organization for Security and Cooperation in Europe.she was Vice-President of the Inatel Foundation and director of the Inatel Trinity Theater. She was also President of the Parish Assembly of Campo de Ourique, in the 2013-2017 term.
Alongside her duties as Mayor of Almada, Medeiros maintains her role as Counselor on the RTP Opinion Council and as President of the Assembly of the Portuguese Academy of Cinema. She has always been involved in cinema and theater, having acted as an actress in numerous feature films in Portugal and abroad, with directors such as Pedro Costa, Joao Botelho, Jacques Rivette, Joaquim Pinto, Jose Fonseca and Costa, among others. As a director, she made five documentary films, having participated and received several awards in important international film festivals.
Support Us
Inspired yet?
We have more to offer
We can connect you to our thought leaders, write stories, shoot short films, or initiate a global discourse on the future city.
As a nonprofit organization, this is only possible with the generous support from corporate sponsors and our exclusive network of architecture and city lovers with a Friends of reSITE membership.