Katarína Boháčová
Remix Architects
Bratislava (SK)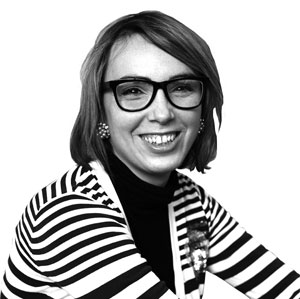 Ing. arch. Katarína Boháčová, PhD.: architektka, urbanistka, aktívne sa pohybuje odbore urbanizmus a územné plánovanie. Tažiskovo sa venuje mikro-urbanizmu, urbánnej accupunture placemakingu, ale najmä súčasným trendom v oblasti intervencií vo verejných priestoroch o ktorých aktívne prednáša a publikuje doma i v zahraničí. Niektoré z nich už dokonca zrealizovala. V súvislosti s tým sa venuje, pedagogickej a manažérskej činnosti v odbore Urbanizmu a územného plánovania na FA STU v Bratislave. Študovala na FA STU v Bratislave a Sint Lucas Univerzite Gent v Belgicku. Po skončení štúdia niekoľko rokov pracovala v architektickej kancelárii Atelier Art s.r.o a Remix architects. Pararelne popri praxi dokončila doktorát na Ústave urbanizmu a územného plánovania. Absolvovala odbornú stáž na ČVUT v Prahe kde hosťovala u doc. Ing.arch.J.Jehlíka, vedúceho ústavu urbanizmu. V súčasnosti spolupracuje s hlavnou architektkou hl. mesta Bratislava Ingrid Konrad. Popri doktoráte iniciovala založenie záujmového združenia 1x1 platforma, ktoré pôsobí na Fakulte architektúry.
Support Us
Inspired yet?
We have more to offer
We can connect you to our thought leaders, write stories, shoot short films, or initiate a global discourse on the future city.
As a nonprofit organization, this is only possible with the generous support from corporate sponsors and our exclusive network of architecture and city lovers with a Friends of reSITE membership.