Klára Gajdušková
Chairwoman of the Board of Directors (Ceska Sporitelna)
Prague, CZ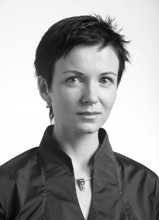 Klára Gajdušková is the Chairwoman of the Board of Directors of the Ceska Sporitelna, CSR. She has worked in communications and as a reporter for news agencies like ČTK and Rueters since 1993. Following the privatization of CSR (Czech Savings Bank) Gajdušková was hired to be the spokesperson for External Communications. She is currently the head of Corporate Communications at CSR. While at university Gajdušková studied English, Political Science, and Adult Education.
Support Us
Inspired yet?
We have more to offer
We can connect you to our thought leaders, write stories, shoot short films, or initiate a global discourse on the future city.
As a nonprofit organization, this is only possible with the generous support from corporate sponsors and our exclusive network of architecture and city lovers with a Friends of reSITE membership.