Lenka Šafránková Pavlíčková
Counselor on migration and refugees
Brno, CZ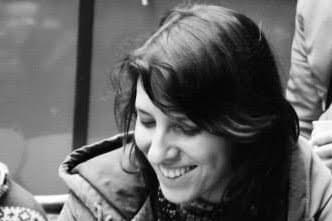 Lenka Šafránková Pavlíčková is a sociologist. She studied Sociology, Social Politics and Social Works and Media Studies at the Faculty of Social Studies, Masaryk University. During her PhD. studies in Sociology, she was dealing with the topics of migration and integration of foreigners, discourse analysis and ideologies. After several years in human resources in the corporate field, she decided to work in the Independent Social Ecological Movement (NESEHNUTÍ), an NGO dealing with human rights and environmental issues. She spent 9 years there, mainly working practically on projects focused on refugees, integration of foreigners, multicultural education, racism and xenophobia. Currently, she is an employee of the Brno City Municipality, where she works as a counselor on migration and refugees. Her goal is to build bridges between local administration, NGOs, the academic sphere and civil society, and, in this way, support the establishment of effective and innovative public policies.
Support Us
Inspired yet?
We have more to offer
We can connect you to our thought leaders, write stories, shoot short films, or initiate a global discourse on the future city.
As a nonprofit organization, this is only possible with the generous support from corporate sponsors and our exclusive network of architecture and city lovers with a Friends of reSITE membership.