Luis Rodríguez Sánchez
Composer + Co-executive Director (ARECMA) + Co-Founder (PAM)
Humacao, PR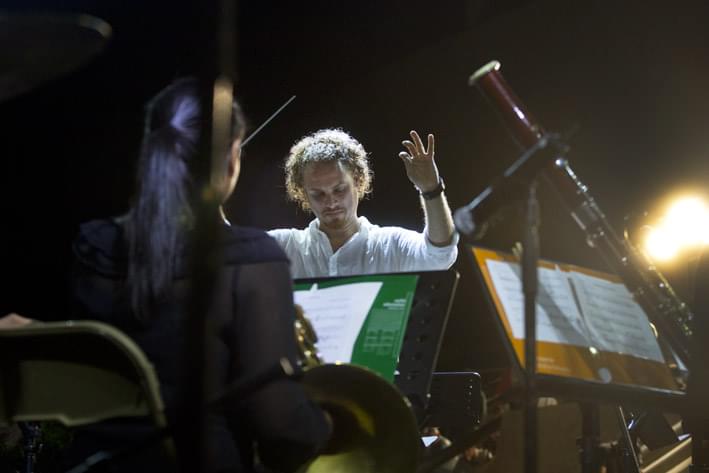 Luis Rodríguez Sánchez is a Puerto Rican composer, singer and songwriter. He studied guitar with professors Juan Sorroche and Iván Rijos and composition with Dr. Carlos Cabrer, obtaining a bachelor's degree in humanities with an emphasis in music from the University of Puerto Rico. He co-founded the first songwriting cooperative in Puerto Rico, participating in 12 record productions and the Afro-Caribbean music group Iyawó. Luis completed a master's degree in composition for orchestral music from the University of Massachusetts led by professors Dr. Bruce Maccombie and Dr. Salvatore Macchia. He has worked as a professor of the music department at the University of Puerto Rico and as a musical director for the Festival de la Palabra. He is currently responsible for the production and annual composition of the En clave de poesía, a project that is in its fourth edition. Luis Rodriguez is finishing recording his new album Fronteras Líquidas. He is also the creator and founder of Música en la Guitarra, a new method that reimagines the learning process. He is currently co-directing Proyecto Apoyo Mutuo Mariana in Humacao.
Support Us
Inspired yet?
We have more to offer
We can connect you to our thought leaders, write stories, shoot short films, or initiate a global discourse on the future city.
As a nonprofit organization, this is only possible with the generous support from corporate sponsors and our exclusive network of architecture and city lovers with a Friends of reSITE membership.