Marco Te Brömmelstroet
Urban Cycling Institute (Academic Director), Professor in Urban Mobility Futures (University of Amsterdam)
Amsterdam, NL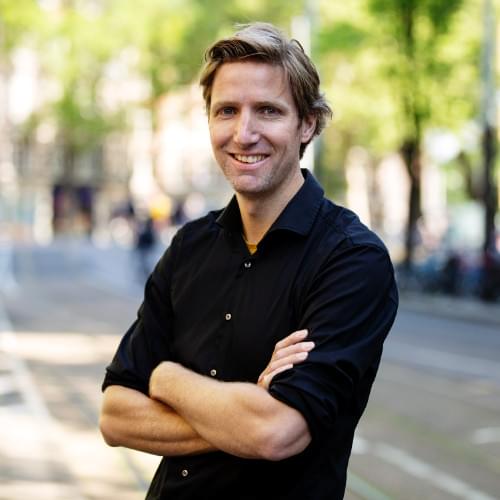 Marco te Brömmelstroet is the chair of Urban Mobility Futures at the Amsterdam Institute for Social Science Research at the University of Amsterdam. His teaching centres on the relationship between land use developments and mobility behaviour. As founding academic director of the Urban Cycling Institute he strengthens the links between academia and how cycling relates to the urban and social environment. Cycling offers him a lens to radically reimagine the way in which society thinks about mobility, transport systems, and the street. His 'Fietsprofessor' (The Cycling Professor) Twitter account has over 70,000 followers.
Photo by Dirk Gillissen
Support Us
Inspired yet?
We have more to offer
We can connect you to our thought leaders, write stories, shoot short films, or initiate a global discourse on the future city.
As a nonprofit organization, this is only possible with the generous support from corporate sponsors and our exclusive network of architecture and city lovers with a Friends of reSITE membership.