Michael Winfrey
Chief Economic Correspondent for CEE Region (Reuters)
Prague, CZ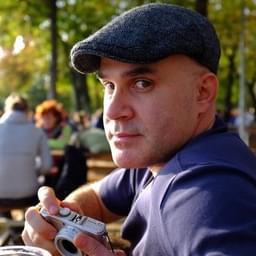 Michael Winfrey leads Reuters economic coverage out of Central Europe and the balkans, based in Prague. He has specialised in eastern Europe over the past decade, covering the European Union's enlargement into the former communist bloc, preparations for euro adoption and the string of international bailouts caused by the global financial crisis. His work also includes posts in London and Latin America, as well as stints in Greece during its debt emergency and Lebanon during the 2006 Hezbollah-Israel war.
Support Us
Inspired yet?
We have more to offer
We can connect you to our thought leaders, write stories, shoot short films, or initiate a global discourse on the future city.
As a nonprofit organization, this is only possible with the generous support from corporate sponsors and our exclusive network of architecture and city lovers with a Friends of reSITE membership.