Michal Sedláček
Hlavní architekt (město Brno)
Brno, CZ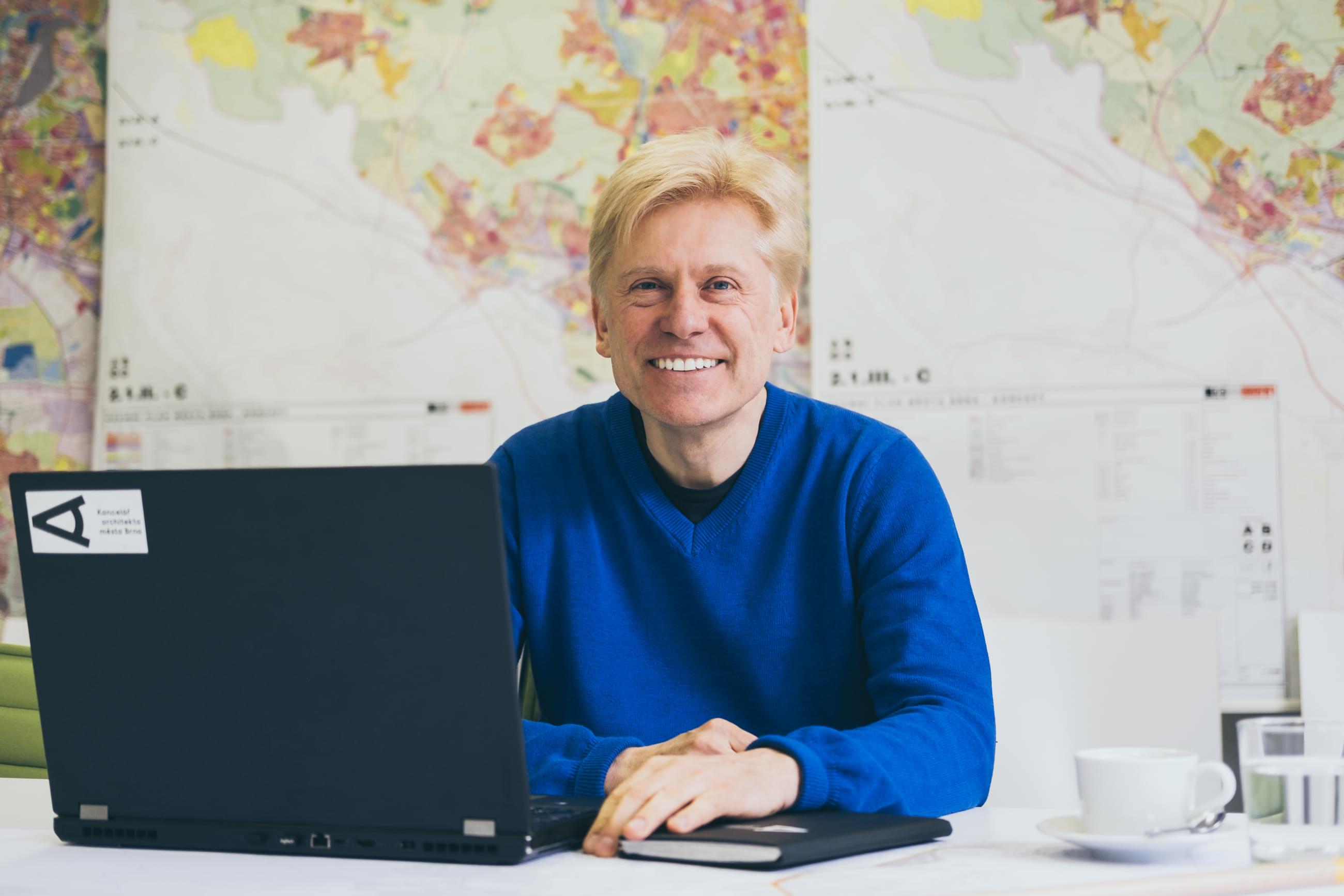 Michal Sedláček (1963) vystudoval Fakultu architektury VUT v Brně a Školu architektury na AVU v Praze.
V roce 1990 odešel do New Yorku. V roce 1994 se přestěhoval do Moskvy. Po třech letech v Moskvě se vrátil do Spojených států a začal pracovat v kanceláři Franka Gehryho v Los Angeles. U Gehryho se podílel na významných projektech, včetně koncertní síně Walta Disneyho a Divadla REDCAT v Los Angeles, Aréně Praha v Holešovicích, Muzea tolerance v Jeruzalémě a Centra Lou Ruva pro zdraví mozku v Las Vegas.
V roce 2006 založil vlastní architektonický ateliér BlueBox Studio. Po dvou letech založil novou kancelář, která se později stala součástí Aedasu, jedné z největších architektonických firem na světě.
Jako managing partner AedasLA vedl projekty v USA, na Blízkém východě a v Asii. Projekty zahrnovaly NFL stadion pro 75 000 diváků v Los Angeles, @bahrain development v Sakhir City v Bahrajnu, Doha Sports City multifunkční stadión v Kataru pro MS ve fotbale v roce 2022.
V roce 2016 byl jmenován ředitelem Kanceláře architekta města Brna.
Support Us
Inspired yet?
We have more to offer
We can connect you to our thought leaders, write stories, shoot short films, or initiate a global discourse on the future city.
As a nonprofit organization, this is only possible with the generous support from corporate sponsors and our exclusive network of architecture and city lovers with a Friends of reSITE membership.