Miguel Álvarez-Fernández
Composer, sound artist, musicologist & curator of sound-art projects
Madrid (SP)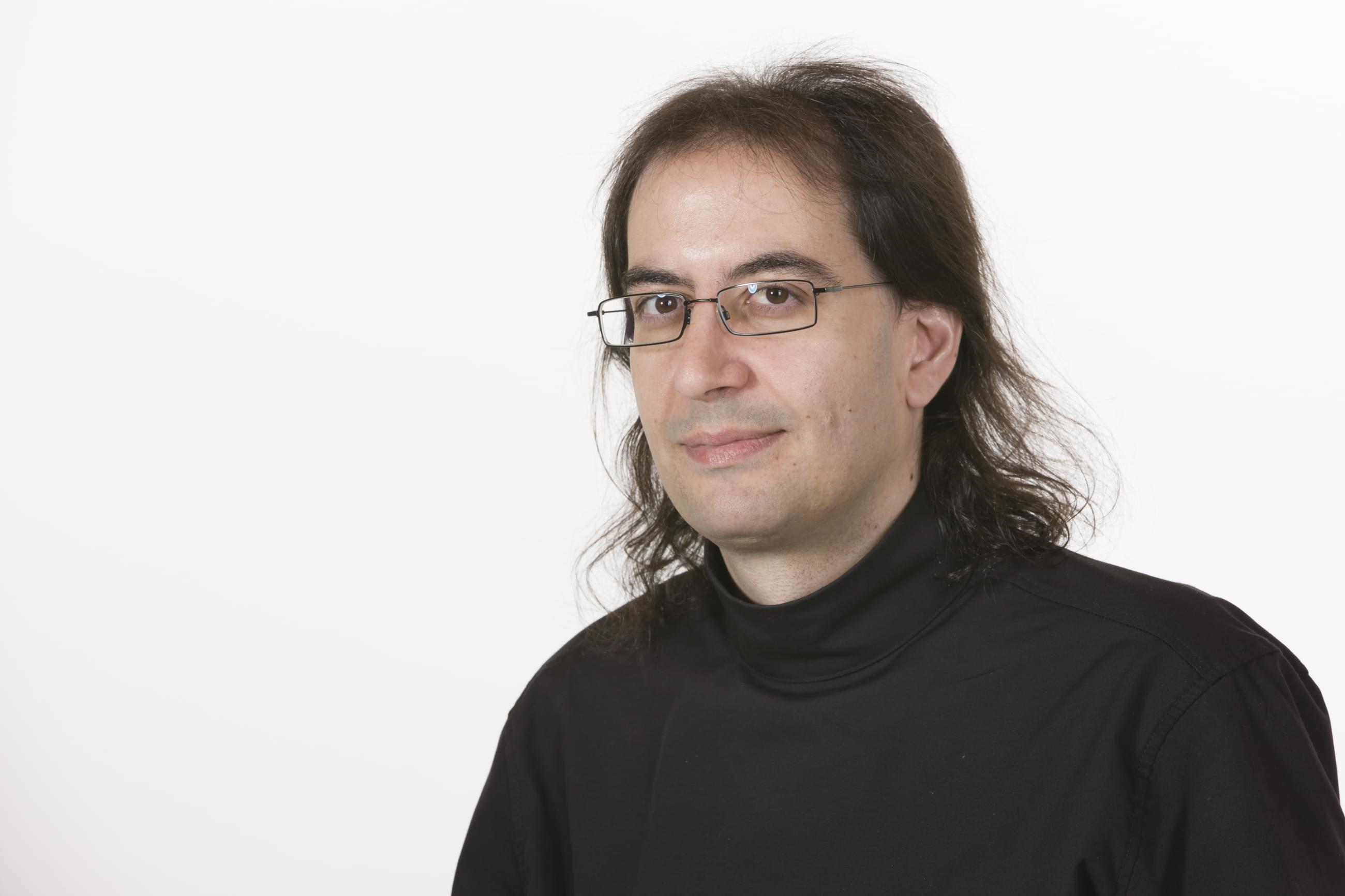 Miguel Álvarez-Fernández is a sound artist, composer, theorist and curator. He studied musical composition —focusing on electroacoustic music— at the Conservatory of El Escorial, in Madrid, before continuing his education in Germany (Darmstadt, Kürten —where he attended Karlheinz Stockhausen's courses— and Berlin). His work as a curator, assistant and translator of Alvin Lucier during his first visit to Spain in 2003 (as well as the contact with the artist since then) changed Álvarez-Fernández's conceptions about sound, space and the act of listening, and therefore transformed his artistic practice.
The works of Álvarez-Fernández have been presented in several venues in Europe and America, including the Museo Nacional Centro de Arte Reina Sofía, the National Auditorium of Music and the Residencia de Estudiantes (where Álvarez-Fernández was composer-in-residence between 2002 and 2005) in Madrid, the Technical University of Berlin, O'culto da Ajuda in Lisbon, The Huset gallery in Copenhagen, Harvard University, New York University (NYU), and the Eyebeam Gallery in New York, among many others. He has also composed music for different audiovisual productions, including the film "A via láctea", by Brazilian director Lina Chamie, premiered at the Cannes Film Festival in 2007.
His sound installations and performances deal with the acoustic exploration of physical and social spaces. More specifically, his works try to re-negotiate (through different approaches to the act of listening) the uses and meanings conventionally assigned to public spaces and to institutions attached to the classical music tradition.
As a musicologist and sound-art theorist, he has lectured (and his writings have been published) in Spain, Germany, Portugal, Italy, France, Denmark, Sweden, Macedonia, Serbia, Lithuania, Russia and the United States, among other countries. He received his PhD in Musicology from the University of Oviedo with a thesis about the ontological implications of the electronic manipulation of the voice.
His work as a sound-art curator, connected with his artistic practice, has developed itself in the field of public art (https://www.itinerariosdelsonido.es/), and has also occupied traditional concert halls, such as the National Auditorium in Madrid. The virtual space of radio transmission is, since 2008, another laboratory for this artistic research, particularly through Ars Sonora, a weekly broadcast presented at Radio Clásica / Spanish National Radio (http://www.rtve.es/alacarta/audios/ars-sonora/).
Support Us
Inspired yet?
We have more to offer
We can connect you to our thought leaders, write stories, shoot short films, or initiate a global discourse on the future city.
As a nonprofit organization, this is only possible with the generous support from corporate sponsors and our exclusive network of architecture and city lovers with a Friends of reSITE membership.