Paulo Soeiro de Carvalho
General Manager (Economy + Innovation, Lisbon City Council)
Lisbon, PT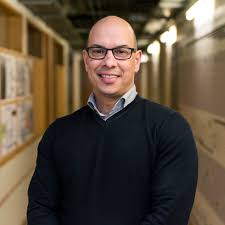 Paulo Soeiro de Carvalho is currently the General Director for Economy and Innovation in the Lisbon City Council. He is responsible for the areas of Economy/Investment, Entrepreneurship, Innovation/Knowledge, Strategic Clusters and Employment in the City Council.
Paulo Soeiro de Carvalho is a researcher and an expert in Foresight, Strategy and Innovation, with more than 15 years of experience in consulting, teaching and training projects in those fields.
He has been working in consulting projects in the fields of foresight, scenario planning, strategy and innovation with public and private organisations in different industries including telecommunications, electronics, software and tourism. He has been coordinating and facilitating change and innovation projects in different types of industrial and services companies.
In the last years he has been very active in several academic and training activities in the fields of Foresight and Scenario Planning, Strategy and Competitiveness, including the design and the scientific coordination of a Post Graduation in "Foresight, Strategy and Innovation", advanced executive programs in "Scenario Planning and Strategic Agility" and "Strategy and Leadership", in ISEG – Lisboa School of Management and Economics / Lisbon University.
Support Us
Inspired yet?
We have more to offer
We can connect you to our thought leaders, write stories, shoot short films, or initiate a global discourse on the future city.
As a nonprofit organization, this is only possible with the generous support from corporate sponsors and our exclusive network of architecture and city lovers with a Friends of reSITE membership.