Petr Štěpánek
Commissioner / Department of Environment, Energetics and Bike Transportation, City of Prague / the Green Party
Prague (CZ)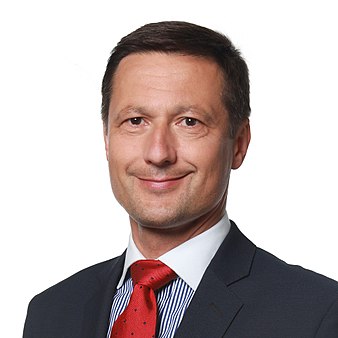 Petr Štěpánek studied Molecular biochemistry at the Faculty of Science of the Charles University in Prague, joined the science programs at the New York State University and in the Czech Academy of Science. Despite promising career he abandoned the field of science in 1996. Parallel to his studies, he was a member of Ecological society, dedicated to the questions of environment protection, bicycle transportation and anti-corruption strategies. At the end of nineties, Petr Štepánek was engaged in various non-profit organizations, i.e. he was working as a director of Greenways association, or founded the citizens´ association Oživení, where he was involved in the projects of cycle path and anti-corruption measures. At the end of nineties, Štěpánek joined the Ministry of the Environment as a spokesman and director of the public relation department respectively, and collaborated on the negotiations about the Czech Republic joining the European Union. Since 1990 he has been involved in the local government of Prague and Prague 4 district, focusing on major issues as expanding the bike path network, conceptual development of integrated system of public transport, ecological measures in waste incinerators and sewage disposal plants, environmental protection and administration with the city´s forest parts. Petr Štěpánek is the chairman of Prague unit on the Green Party and is the author of "The ethical code of a city representative".
Support Us
Inspired yet?
We have more to offer
We can connect you to our thought leaders, write stories, shoot short films, or initiate a global discourse on the future city.
As a nonprofit organization, this is only possible with the generous support from corporate sponsors and our exclusive network of architecture and city lovers with a Friends of reSITE membership.