Rahul Srivastava
Urbanista a spouzakladatel (Urbz)
Mumbaj, IN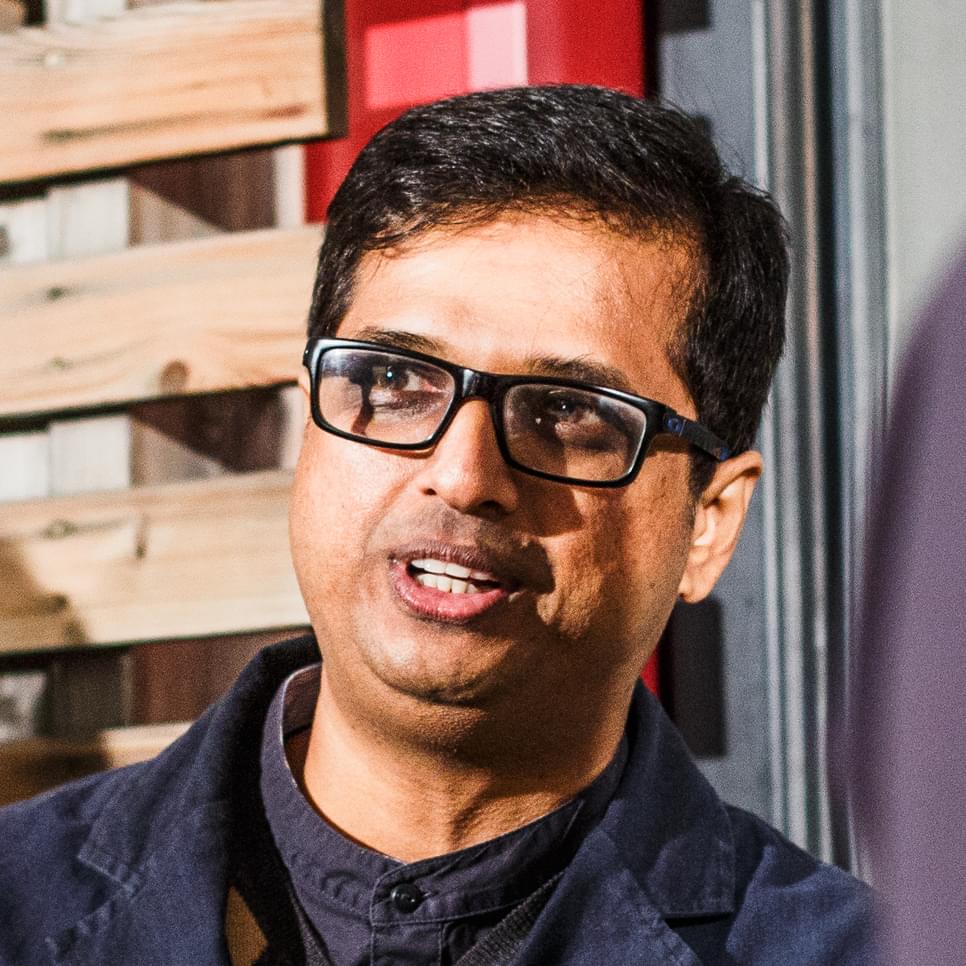 Matias Echanove a Rahul Srivastava spolu založili urbz.net, experimentální výzkumně-aktivistickou platformu, která se specializuje na plánování a navrhování měst ve spolupráci s občany a místními samosprávami v Bombaji, Bogotě, São Paulu, Ženevě a Soulu. Zajímá je prostředí utvářené uživateli, komunikační systémy a participační správa měst. Práce urbz byla vystavována v muzeu MoMA v New Yorku, MAXXI v Římě, MAK ve Vídni, na Bienále designu v Istanbulu, Bienále architektury v Chicagu, v Kulturním centru v Sao Paulu a v městském muzeu Bhau Daji Lada v Bombaji.
Matias a Rahul také přednášeli na Kolumbijské univerzitě, NYU, Princetonu, Berkeley, institutu Strelka v Moskvě, Max Planck Institutu v Gottingenu, ve World Bank v Novém Dillí, ve Švýcarském muzeu architektury v Basileji a na diskusních fórech jako je TEDx nebo Urban Age. Pravidelně přispívají do magazínů, jako jsou The Hindu, The Guardian, The New York Times, The Wall Street Journal, Art India, Oxford University Press, Strelka Press (Moskva), Domus (Miláno), Tokyo University Press, a Indian Architect and Builder.
Rahul Srivastava studoval sociální a městskou antropologii v Bombaji, Dillí a Cambridgi (Velká Británie). Matias Echanove studoval státní správu a ekonomii na London School of Economics, urbanismus na Kolumbijské univerzitě a informační technologie ve městech na Tokijské univerzitě.
Support Us
Inspired yet?
We have more to offer
We can connect you to our thought leaders, write stories, shoot short films, or initiate a global discourse on the future city.
As a nonprofit organization, this is only possible with the generous support from corporate sponsors and our exclusive network of architecture and city lovers with a Friends of reSITE membership.