Tereza Stöckelova
Sociologist, Activist / ProAlt
Prague (CZ)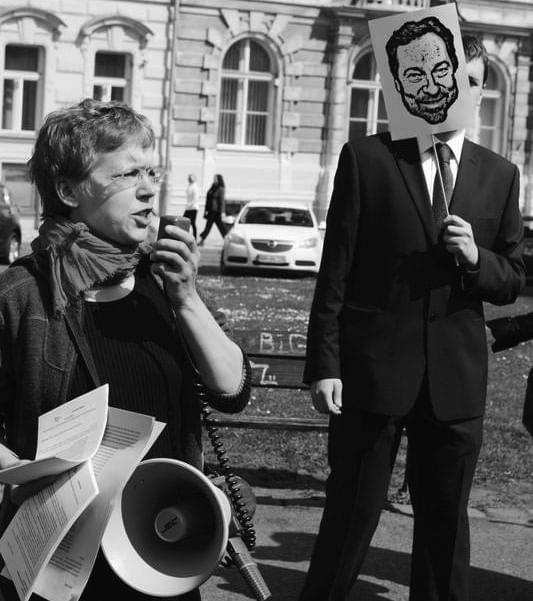 Tereza Stöckelová, Ph.D. (*1977) graduated in sociology and works in the field of studies of science and technology. She is interested in contemporary changes of academic and HE institutions, the role of expertise in environmental issues and the reflexive travel of knowledge between science and society. Her research draws on the network theory and a follow up material semiotic approach and uses qualitative, ethnographic methods. Lately, she published "Nebezpečné známosti: O vztahu sociálních věd a společnosti" (2012) and "Etnografie: Improvizace v teorii a terénní praxi" (2013, edited with Y. Abu Ghosh). Tereza Stöckelová works in Institute of Sociology of the Academy of Sciences of the Czech Republic and teaches at the Department of Social and Cultural Ecology of Faculty of Humanities of Charles University. Currently she is an editor in chief of english issues of Czech Sociological Review (Český sociologický časopis). She engaged herself in the public space through Forum Věda žije! and she is a co founder of ProAlt initative for the reformation criticism and for the alternatives support. She cooperated with Zelený kruh, the association of ecological non governmental organization in the long term. She regularly contributes to A2 and www. A2larm.cz.
Support Us
Inspired yet?
We have more to offer
We can connect you to our thought leaders, write stories, shoot short films, or initiate a global discourse on the future city.
As a nonprofit organization, this is only possible with the generous support from corporate sponsors and our exclusive network of architecture and city lovers with a Friends of reSITE membership.