Vasa J. Perović
Founder / Bevk Perovic Architects
Ljublana (SI)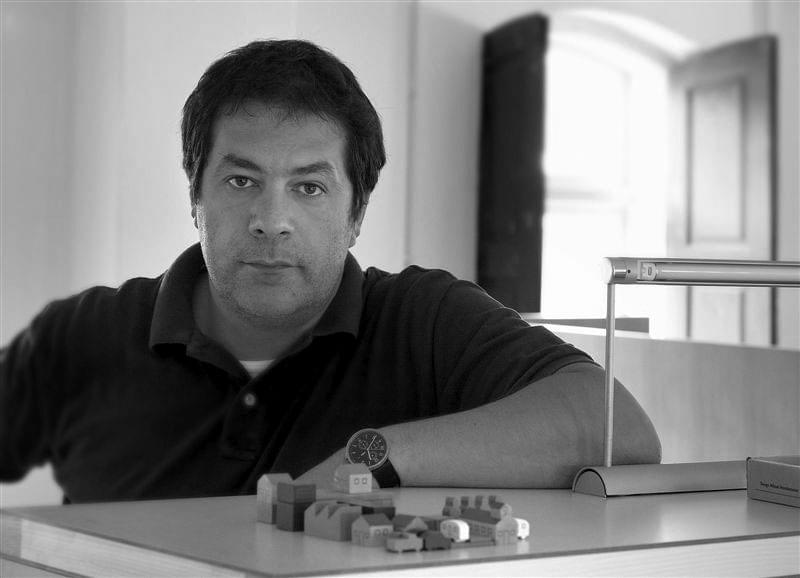 Vasa J. Perović was born in Belgrade (Serbia) in 1965 and graduated from the Faculty of Architecture of the University of Belgrade in 1992. In 1994 he earned a master's degree from the Berlage Institute in Amsterdam, and in 1997 he established Bevk Perović Arhitekti, in partnership with Matija Bevk. Their portfolio includes a variety of projects in different scales – large housing projects, both social and commercial, public and cultural buildings, university buildings, museums, office buildings, congress facilities as well as individual houses. The office has been awarded numerous international prizes   European Union Prize for Contemporary Architecture – Mies van der Rohe Award in 2007 (for Faculty of Mathematics of the University of Ljubljana), Kunstpreis Berlin in 2006, Piranesi Award in 2005, as well as national prizes – 4 Plečnik Prizes for best building of the year in Slovenia, Golden Pencil awards by the Chamber of Architects, as well as Prešeren Prize, the highest national prize for culture, awarded by the President of the Republic of Slovenia in 2005. The work of the office has been published extensively in most important international publications. Recently, the monographic issue of El Croquis about their work titled 'Conditionalism' has been published in Madrid, Spain. They exhibit their work extensively, and recent solo exhibitions of their work have been organized in Kunstverein Bielefeld, Germany, Museum for Applied Arts, Belgrade, Serbia and Fragner Gallery, Prague, Czech Republic.
Support Us
Inspired yet?
We have more to offer
We can connect you to our thought leaders, write stories, shoot short films, or initiate a global discourse on the future city.
As a nonprofit organization, this is only possible with the generous support from corporate sponsors and our exclusive network of architecture and city lovers with a Friends of reSITE membership.