Xavier Veilhan
Artist
Paris (FR)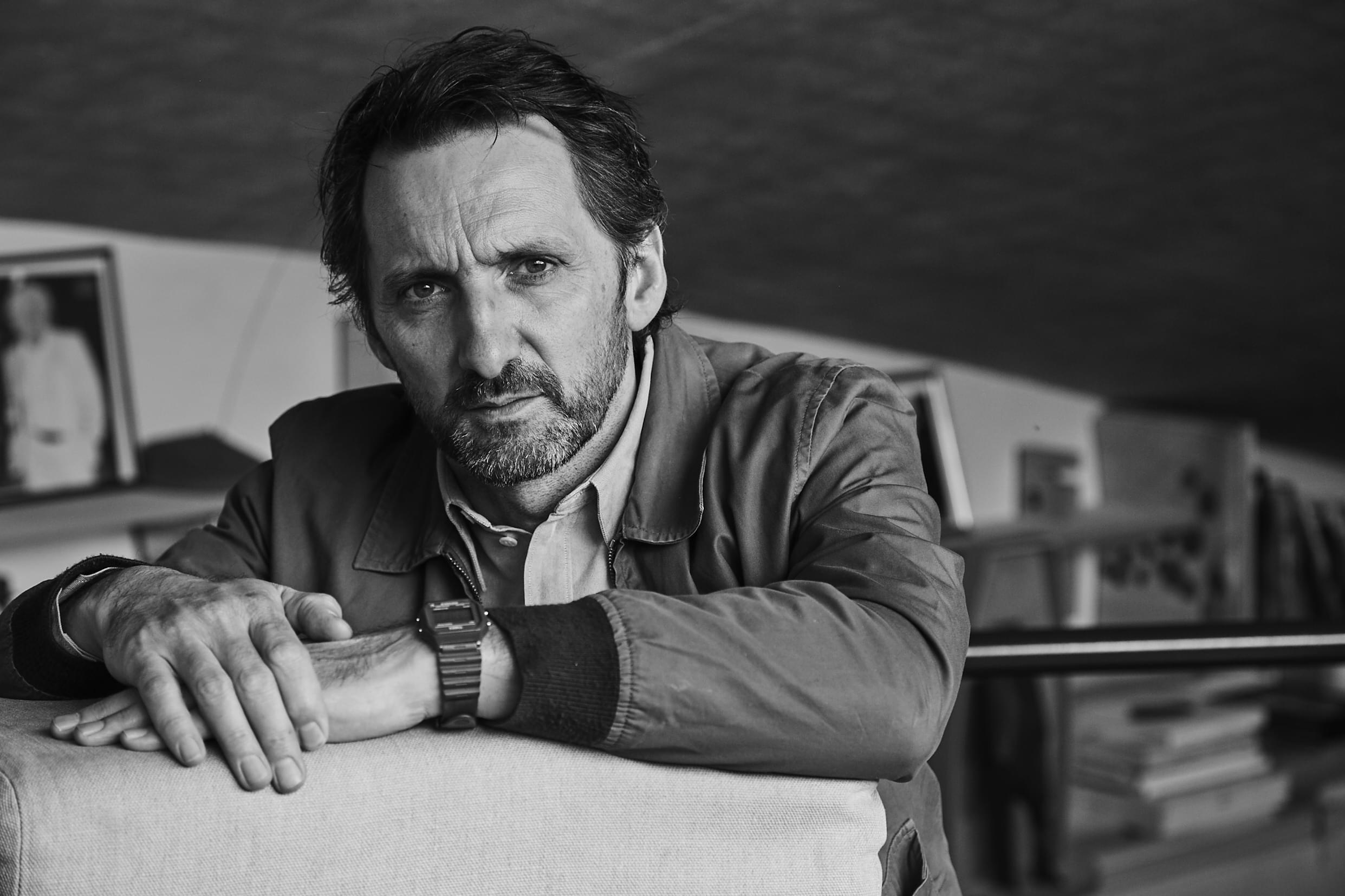 Xavier Veilhan, born in 1963 and currently living and working in Paris, studied successively at the École Nationale Supérieure des Art Décoratifs in Paris (1982-1983), the Hochschule der Künste (Art University) in Berlin (under Georg Baselitz) and the Centre Pompidou's Institut des Hautes Etudes en Arts Plastiques (1989-1990), run by Pontus Hultén. Since the mid-1980s he has created an acclaimed body of works (sculpture, painting, installation, performance, video and photography) defined by his interest in both the vocabulary of modernity and classical statuary. His work pays tribute to the inventions and inventors of modernity, through a formal artistic language that mixes the codes of both industry and art. He has a long-standing interest in the often-evolving exhibition space in which the visitor becomes an actor. He nourishes his material research with regular musical collaborations with artists like the band Air, musician Sébastien Tellier or pioneer composer Eliane Radigue. In 2009, he set up the exhibition Veilhan Versailles in the Palace and gardens of Versailles. Between 2012 and 2014, he developed Architectones, a series of interventions in seven major modernist buildings around the world. His interest for architecture was taken to a new level in 2014 when he designed the château de Rentilly. In 2015 he directed two films that extend these spatial explorations: Vent Moderne (La Villette, Paris) and Matching Numbers (3e Scene, Opéra national de Paris). A regular when it comes to projects in the public space, Xavier Veilhan has installed sculptures in various cities in France - Bordeaux (Le Lion, 2004), Tours (Le Monstre, 2004), Lyon (Les Habitants, 2006) – as well as abroad - New York (Jean-Marc, 2012), Shanghai (Alice, 2013), Séoul (The Skater, 2015).
Support Us
Inspired yet?
We have more to offer
We can connect you to our thought leaders, write stories, shoot short films, or initiate a global discourse on the future city.
As a nonprofit organization, this is only possible with the generous support from corporate sponsors and our exclusive network of architecture and city lovers with a Friends of reSITE membership.