Four Talks on the Fourth Dimension of Architecture: Foster + Partners with Meyer Sound
Sound as invisible architecture with Michael Jones of Foster + Partners with John & Helen Meyer of Meyer Sound
Listen to Michael Jones of Foster + Partners as well as John and Helen Meyer, founders of Meyer Sound dicuss their take on the fourth, invisible dimension that changes the way we experience architecture. RESONATE: Thinking Sound & Space was a conference on architecture, art and sound. It took place on 12 February 2018 at MAAT Museum, Lisbon, Portugal in collaboration with Meyer Sound.
reSITE sits down with Michael Jones, senior partner at London-based Foster + Partners, along with experts from Meyer Sound, including founders John and Helen Meyer and senior engineer/project director John Pellowe to talk sound and space at RESONATE. Michael Jones delves into the challenges of designing the Bloomberg building, while Meyer Sound experts explain the "invisible architecture" of their Constellation Acoustic System.
Stay tuned for more Talking Sound + Space
Discover the invisible dimension of architecture and spaces via this four-part series featuring four distinguished architects, artists and engineers in the gorgeous MAAT museum. How do they approach sound in their practices?
The short films series RESONATE Talking Sound and Space is a reSITE and Canal 180 co-production in collaboration with Meyer Sound. Produced & Directed by Canal180
Sound is Always There with architect Elizabeth Diller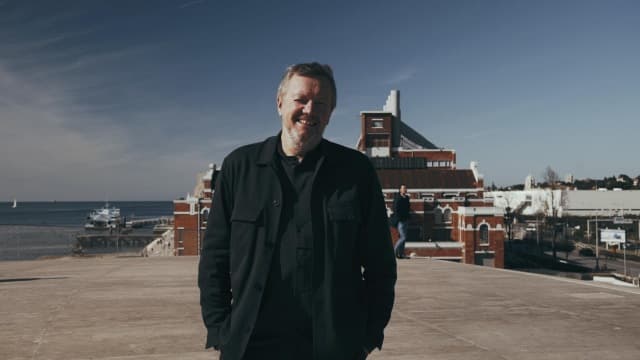 The Art of Prepositions with Snohetta architect, Kjetil Trædal Thorsen.