Marta Zakowska
Founder, Editor-in-Chief (Cities Magazine)
Warsaw, PL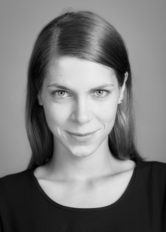 Marta is founder and editor-in-chief of the "Magazyn Miasta" (" Cities Magazine"), www.magazynmiasta.pl by Res Publica. Researcher and cultural animator. Member of the Warsaw Institute for Public Space Research and Polish Urban Movement Congress. The author of numerous texts on social aspects of urban design, social factors in urban development, exclusions, cultural, social and aging urban policy, and local communities. A 2014 scholar of the Polish Ministry of Culture and National Heritage.
Support Us
Inspired yet?
We have more to offer
We can connect you to our thought leaders, write stories, shoot short films, or initiate a global discourse on the future city.
As a nonprofit organization, this is only possible with the generous support from corporate sponsors and our exclusive network of architecture and city lovers with a Friends of reSITE membership.