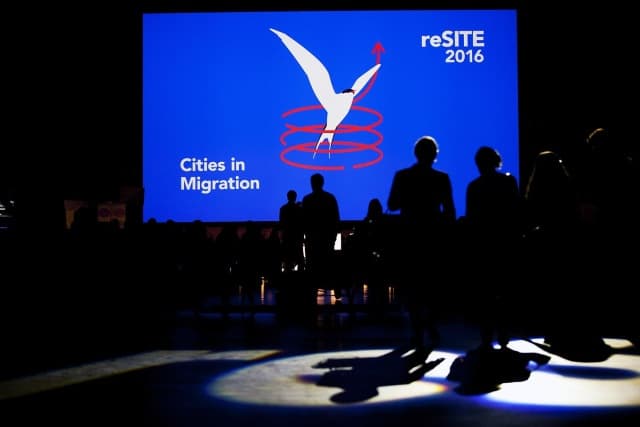 At the Borders Migration Can Be Photo&shygraphed. In Cities It Can Be Solved.
Many extraordinary speakers come to reSITE 2016: Cities in Migration.
"The city is a space where the powerless can make history"
A globally renowned sociologist and professor at Columbia University, Saskia Sassen argues. Along with Ursula Struppe, the Director of Vienna Municipal Department for Integration and Diversity, she is one of many extraordinary speakers that will come to reSITE 2016: Cities in Migration to speak about how cities can utilize the potential posed by migration for sustainable urban development.
NYC Planning Commissioner, Carl Weisbrod, will talk about NYC's path toward greener streets and affordable housing. The architecture critic of The New York Times, Michael Kimmelman, will highlight the links between climate change and migration — a hot topic following COP21 in Paris, while Martin Rein-Cano, a designer of the award-winning Superkilen park in Copenhagen, is expected to give a keynote address about designing with immigrants' needs in mind.
reSITE's message to political strategists: come to Prague´s Forum Karlin on June 16 and 17 to learn about hot topics for your future electoral campaigns. More than 40 world's top experts from 20 countries will be there along with 800 international delegates creating the best international network of like-minded people.