Exclusive: reSITE Small Talk with Kazuyo Sejima
SANAA Founding Partner, Kazuyo Sejima discusses her work in the garden of Adolf Loos-designed Villa Müller in Prague
We were honored to host world-renowned Japanese architect Kazuyo Sejima last year at reSITE 2017 In/Visible City and proud to spend one hour in the gorgeous garden of an architectural landmark, the Villa Müller, talking about her approach to architecture.
"I think the city should be the space that allows different people to stay together - the space is important for people to continue living together". Kazuyo Sejima speaks about the continuity and connection between indoor and outdoor spaces, the intimacy of public space and adapting for future generations.
In 1995, together with Ryue Nishizawa, she founded SANAA. Her own works include House in Plum Grove and the Inujima Art House project. SANAA's main works include the 21st Century Museum of Contemporary Art in Kanazawa, the Rolex Learning Center (Ecole Polytechnique Federale de Lausanne), the Louvre Lens, and Grace Farms. In 2010, Kazuyo Sejima and Ryue Nishizawa of SANAA were the recipients of the Pritzker Architecture Prize.
Meet more outstanding architects, mayors and designers at reSITE 2018.
#WomenMakeCities at reSITE 2018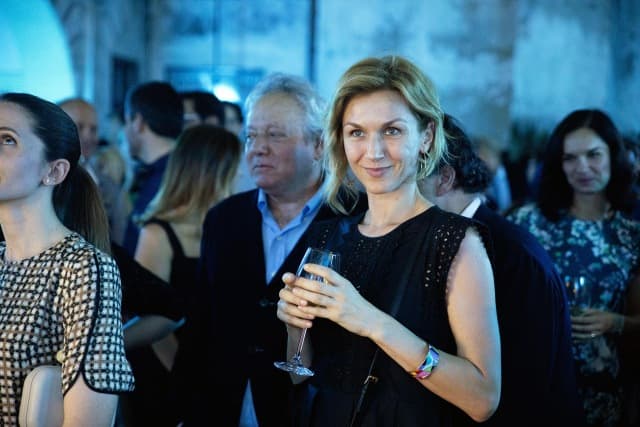 reSITE encourages female designers, architects and women in cities leadership to attend the annual conference reSITE 2018 ACCOMMODATE focused on housing. A special promotion "Women Make Cities" has been introduced offering a 70% discount from the standard registration fee to all women working in design, architecture, cities leadership and administration (bringing the price to €75). Read more about reSITE's intiative.