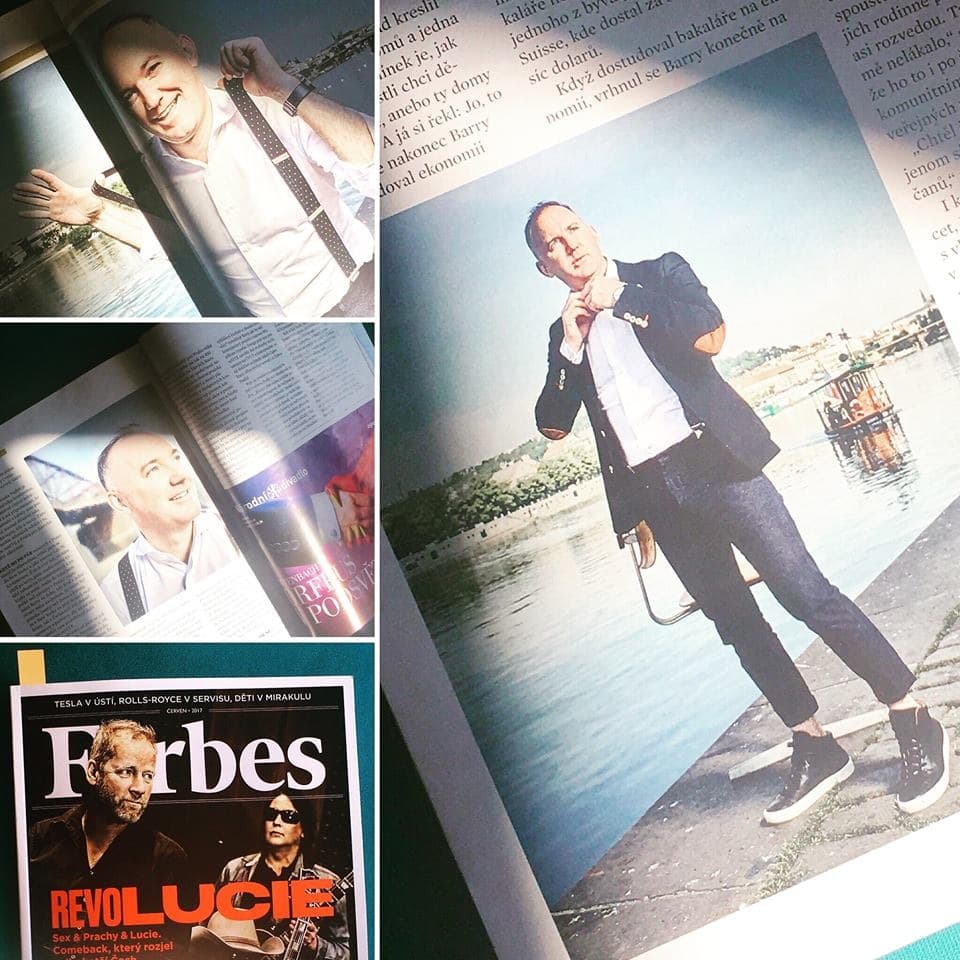 Forbes Profiled Martin Barry, Asked Him About Smart Cities and Design
How come this American popped up in Prague, and what is his agenda? A rigorous portrait of reSITE's Chairman by Kristyna Greplova.
This article written by Kristyna Greplova was originally published in Forbes Czech Republic.
Martin Barry is the organizer of reSITE, an organization and festival focused on architecture and urbanism, based in Prague, which is now coveted by other cities around the world. However, the American who moved from New York to Prague's Letna neighbourhood plans to stay for a while in the Czech capital. He wants to change the centre of Prague using containers.
It is Wednesday evening, the hype Cobra bar in Letná is jam-packed, and an interesting yet non-homogenous crowd is slowly mingling among the tables. Officials from Prague City Hall, architect Jan Kaplický's widow and Prague councillor Eliška, famous Czech designers, investor Kateřina Zychová, Serge Borenstein, owner of Karlín Group, artists covered in colourful tattoos, businessmen in suits. World-famous architect Winy Maas is expected. And Marek Dospiva, one of the wealthiest Czechs, is standing in the corner in a friendly conversation with a smiling American, the reason why all these people are here. "Thank you for coming," Martin Barry grasps the microphone and projects the line-up of his June Prague's event on the wall: for a few days, Prague became the centre of global architecture, welcoming such aces as Kazuyo Sejima, Japanese Pritzker Prize laureate, or Teddy Cruz, renowned American urbanist.
For the sixth year in row, Barry and his team organized reSITE conference in Prague, looking at the future of cities to make them a better place for life. The event had again a great response internationally – probably greater than in Prague itself – and is attractive not only for world-class architects, urbanists and hardcore fans of both disciplines, but also for Czech business hotshots. Barry's talent is in finding common ground with developers, experts and officials – and he also has a plan for changing the city centre. And that attracts people.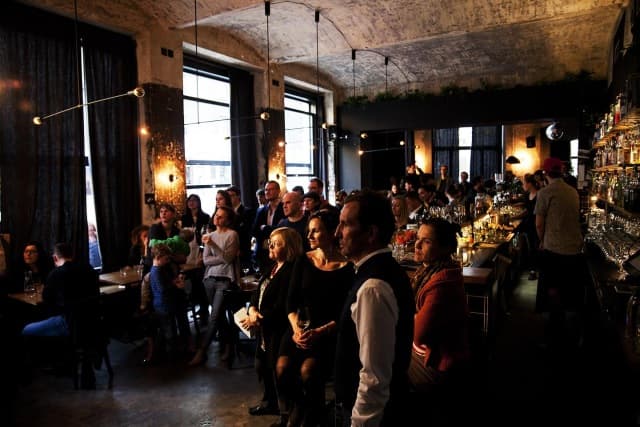 But how come this American popped up in Prague, and what is his agenda? "I wanted to be an architect ever since I was four. Really, don't laugh," adds Barry with a wink, explaining that he didn't long to be an astronaut or policeman while growing up. "Already as a child, I used to draw various constructions and houses, and one of my first school memories is when I told my 1st grade teacher that I wanted to be a construction worker. She said, 'maybe you want to design houses as an architect or engineer instead?' I thought to myself: 'Yeah, could work, too.'" But in the end, Barry completed dual studies of history and business in the States, as his parents didn't let him study architecture – they didn't find it very lucrative. "So at least I earned some money working on construction sites and gradually got to designing gardens. I was lucky in having a wealthy clientele as a kid, really, and got to earn quite good money," he reminisces about getting as much $30,000 for the summer season still during his undergraduate studies while working, among others, for one of the former partners at Credit Suisse.
After getting his Bachelor's degree in economics, Barry finally embarked on the field of study of his dreams, architecture, eventually becoming a landscape architect. Immediately after graduating, he went independent, and one of his former clients entrusted him with a huge project: his twelve acre property in the New York area. "I was 25, this was a one million dollar garden project, and I was under a lot of pressure. So when it was over, I was asking myself if that was what I wanted to do in life. I could continue working on private projects and make a lot of money, but that would mean spending a lot of time with clients over dinner, following their family stories, wondering when they would get divorced… That's what this work is like, and I wasn't tempted," laughs Barry, adding that after college, he was still drawn to urban projects and public space design. "I wanted to change the face of cities, not just super rich Americans' estates," he explains.
However, the American architect is still going to stay in Letna (Prague) for a while. Not only does he provide consulting to big companies in the area of real estate development, water management and design projects, he also has big plans for Prague for the next two years. To be more precise, the size of 450 square metres where Barry together with partners from Aerofilms (the company linked to Prague's cult cinemas Světozor, Bio OKO and Kino Aero) plan to build a pop-up space from containers in the centre of Prague, which will become a venue for cultural events and film screenings, a meeting point and a workplace, including a street food market and small shops. "We want to make use of undeveloped plots that thousands of people pass by every day, and turn them into a temporary cultural hub for locals and tourists alike. It would be similar to London's Boxpark, also built from containers and very successful. Though here in Prague we would like to concentrate more on good food; our pop-up will provide a place for renowned chefs to take turns and try new things," Barry explains what the container project called Manifesto could look like. The pop-up was designed for reSITE by two architecture students from the Czech Technical University who succeded in the Superstudio Contest, with conceptual supervision by architect Jakub Cigler, who co-operated with Zaha Hadid amongst others.
The pop-up container space should stay in Prague's centre for about a year or two. "We have a business plan and don't need any subsidies, but now we have reached a deadlock. We thought we were going to open in July, since we have the architectural design, a name and a business model, and we even have a great and enthusiastic team to push the project forward. But now the issue of building permits and conservationists sprang up, even though containers can be easily and quickly removed and have no foundations," says Barry, who received an offer from billionaire Marek Dospiva who is ready to lend his company Penta's plots to Manifesto. Incidentally, Penta has been one of reSITE's most important partners for five years already. There has also been an interest from other parties, including Prague's municipal authorities.
"That's also why the offer from Lisbon is so tempting," sighs Barry with a slightly bitter laugh, adding that he has always had difficulties grasping the bureaucratic processes here in the Czech Republic, which sometimes run absolutely smoothly, while at other times they get stuck in an almost Kafkaesque scenario. "In contrast to Portugal where they are excited about any idea that changes the city for the better; they make use of neglected spaces, provide new services to people, cultural activities, while getting funding of their own. But it seems to me that Prague might slowly be starting to understand that as well."
Even though he was well under thirty, thanks to his experience with large projects, Barry managed to get a job in W Architecture, an award-winning New York office, in 2007, and a few years later he was put in charge of a project aimed at revitalizing St. Patrick's Island in the centre of Calgary, together with the adjoining waterfront. "I've also designed large landscape projects, parks, squares and university campuses in China, Saudi Arabia, Dubai, in the States or in Mexico," he adds. But then came the collapse of Lehman Brothers, the US economy came to a standstill and the whole construction industry along with architects was the first victim. "That was a blow that made our company shrink from 22 to 4 people."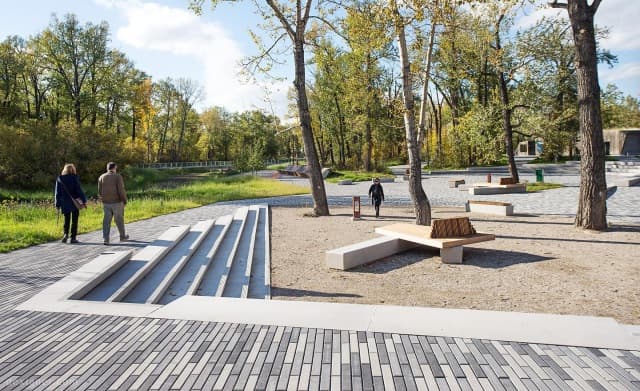 It was around that time that Barry was awarded a Fulbright scholarship and received an offer to teach in Prague. Since Europe has always fascinated him, he ventured across the ocean in 2011. "I felt that it would give me a new perspective. And it was a big change indeed. From a workload of 80 to 90 hours a week that I was used to in New York, I suddenly found myself teaching just eight hours a week," he explains. Since this pace was too slow for Barry and he had too much free time at once, he initiated the foundation of an NGO, reSITE, which organized its first conference in 2012.
Initially an activity for a couple of volunteers with a budget of around a €12,000, today reSITE employs quite a few people and has an annual budget exceeding CZK 15 million. In six years, Barry's scholarship side job grew into a conference and festival attracting elite architects and city planners from all over the world – and with them, their audiences, reaching at a thousand participants last year, both experts and enthusiastic laymen. "Modern cities and their shape should be everyone's concern. Because people live in cities – property owners, SMEs, residents. All of them should have a chance to give their opinion on planning, like institutions," explains Barry. He recalls the times when reSITE was starting in Prague: neither the public nor the state administration had a clue about what this American is talking about. Public space was a topic, but no one saw it as an investment catalyst or a means to public health as Barry did; it was rather considered to be an area with a limited range of uses or a space for artistic expression. "But those six years of appeals in all directions did have an impact. We were patiently explaining things, also at the City Hall, and now they regularly speak about enhancing Prague, making it better for the people who live here."
The objective that Barry and other experts had in mind when founding reSITE was to look for intersections between design, culture, policy and economy. All this involving technology, as modern cities must be smart cities according to Barry – like such where the traffic is controlled based on online data analysis ("They've been testing this in the long term for instance in Singapore," adds Barry) or equipped with new services. "For example Google has launched a project with kiosks in New York, where you can charge your phone and have a free wi-fi connection. That could be commonplace today. Then the city can also work with the transmitted data, see how people move around and what services they look for on location," muses Barry and unwittingly straightens the lapel of his jacket where a badge is attached, with an anatomical representation of the heart. You can see the chambers and the veins – and underneath an engraved inscription "reSITE". This heart by Studio Najbrt is the design icon of this year's conference focusing mainly on smart infrastructure in the cities and should remind us that all those pipes and cables are just as vital for the city as arteries, veins and nerves for humans. But this badge also reflects that reSITE and Prague are dear to Barry's heart.
"When my scholarship in Prague was over after a few months, I went back to New York, and also back to W Architecture, then offered a partnership. From the four people left after the crisis, I helped pick the studio up again with commissions around the world. But I still had commitments in Prague," Barry remembers the times when he was flying from one end of the world to another, spending more time in airports than at home, and besides managing in the New York company full-time, he was looking for sponsors and partners in the Czech Republic, so that another reSITE conference could take place at the beginning of the summer.
"That's how it went on for three years, until I had to stop at one point. I remember sitting with my head in my hands, realizing that I had to resolve this. Either I can work at full capacity in Brooklyn, or in Prague – but I can't do both. Because everything was only just barely working, colleagues on both sides of the ocean were cross with me for not spending more time there, and I could not cope anymore." That's how the American architect finally decided to leave New York and move to Prague for good. He says reSITE is almost like a child, one's own project that you simply cannot abandon. "You know, when you invest so much effort and money into something, you take it from zero to hundred, then you can't suddenly just say: Good-bye, I'm off," explains Barry.
This New Yorker has been living for almost two years now in Letna, cycling along the Naplavka embankment, and even has had his first child here, with his Taiwanese wife who left the Google office in Tokyo to be with him. Nevertheless, it isn't certain that Barry and family will really put down roots in the Czech Republic. reSITE has become a rather well-know brand around the world, and Barry keeps receiving offers from the four corners of the earth to move his successful conference, festival, ideas and the whole team there. The first interested was Abu Dhabi, where there was a plan to organize just a one-off urbanist summit, but there are currently negotiations under way with Lisbon about a regular conference – which could completely move from Prague to Portugal, or the cities could share the festival. "And now talks with Singapore have started, but we're at the very beginning there," says Barry.