Premiere: New Small Talks Released
Big ideas in a new Small Talks series co-produced by reSITE and Canal 180.
We took that challenge again: 15 speakers, 13 talks, 12 locations, all filmed in less then 48 hours! They share the secrets of their professions, their unique approaches, their dreams and mistakes. #SmallTalks 2017 is launched with Teddy Cruz speaking from Ai Weiwei's exhibition, and Leni Schwendinger sitting in Prague's Old Town Renaissance arcades.
The magnificent city of Prague is the setting of all new talks, showing gorgeous panoramas, but also abandoned lands.The series of 3-minute talks with architects, urbanists, city planners, curators, social innovators, renowned editors and one instagrammer was created in co-production with Porto-based Canal 180. The episodes will be released monthly.
Who's next? We will bring Small Talks with Caroline Bos from UNStudio, Andrew Tuck, Monocle's Editor in Chief, Kazuyo Sejima from SANAA, the Founders of The Waag Society, Jean-Louis Missika and more personalities that we met at reSITE 2017: In/visible City.
Watch first two episodes (and remember to share them).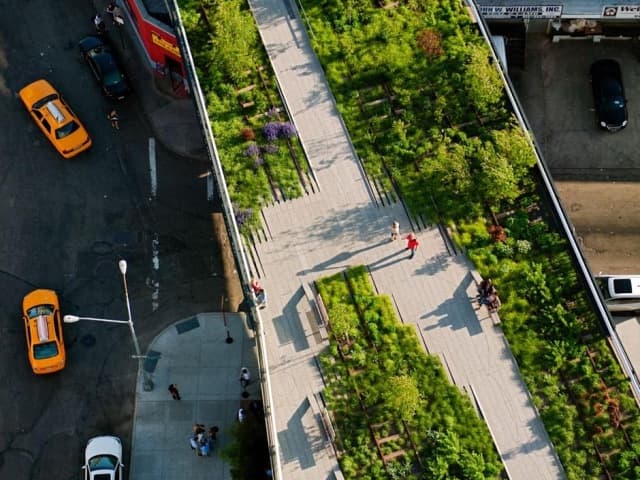 James Corner, Founder of James Corner Field Operations, talks the future of landscape architecture beyond parks and waterfronts. He begs the question of how to consider the natural environment at the scale of the urban, and in the interests of 'green' urban public spaces, how to cater to the interests of diverse public bodies.
Michael Sorkin is an architectural critic, author, professor, urban planner and advocate for social justice. In this talk with reSITE he discusses designing for equitable cities, saying that planners should focus on creating inclusive cities, especially through the use of public space.