Cecil Balmond: dPAV Workshop
2.5 day Balmond Studio led workshop with a lecture inspired all creative minds at reSITE 2013 Festival.
June 21-23, 2013 / Architectural Institute in Prague
An international multi-disciplinary workshop led by Balmond Studio with students from all over the world
In order to support a unique cultural collaboration, the envisioned reSITE pavilion became a product of an international and interdisciplinary design dPAV: 2.5 days in Prague competition workshop. The workshop led by Balmond Studio with a special Keynote Lecture by world-renowned structural designer and artist Cecil Balmond. dPAV workshop was an intensive and collaborative exploration to design the future reSITE pavilion that was aimed to be used in urban design festivals around Central and Eastern Europe. Selected participants expanded the concept design of the future reSITE pavilion and competed against other teams. The most successful design was selected as the venue for future conferences and festivals. The pavilion will become a manifestation of open and collaborative design for public space.
Students and young professionals from various countries took part in competition workshop. They formed 4 interdisciplinary, international teams formed by architects, engineers, a designer and an artist. Every team got additional programmer who literally scripted their ideas as they emerged.
The Jury
Maria Aiolova, Terreform One, New York City / Osamu Okamura, Program director of reSITE, Prague/ David Cerny, artist, Prague / David Chisholm, architect, CNC Architects, Prague / Adam Gebrian, architecture critic based in Prague formed international jury that selected participants of the workshop in the first round - and the winning team in the second round.
Participans were able to develop conceptual system of the future pavilion during limited time of 2.5 days. Winning proposal was based on the maximum flexibility of the construction in relation to public space, yet it keept its characteristic, iconic design. It was easy to transport, assemble abd disassemble.
The winners
The jury selected design and awarded the first prize to the team of Pierre Cutellic (France), Christopher Hanzlík (Czech Republic), Jan Pelčík (Czech Republic), Alma Dzinalija (Bosnia and Herzegovina) and Morten Hougaard Bilde (Denmark).
18 Stu-dents and young profes-sionals

9 Countries

4 Interdis-ciplinary interna-tional teams

13 Archi-tects

3 Engi-neers

1 Designer

1 Artist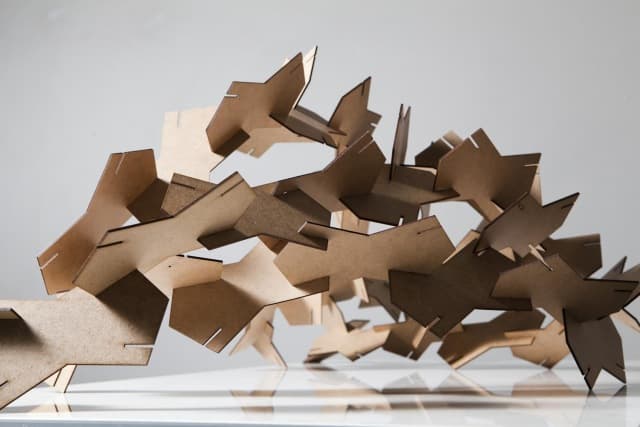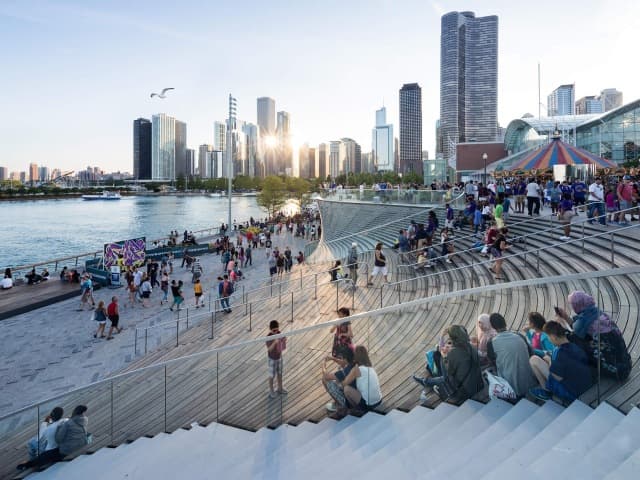 Mimi Hoang, founder of nArchitects, discusses public space versus domestic space and affordable housing. She believes that the urban environment should encourage people to spend time in it and make the city space their own.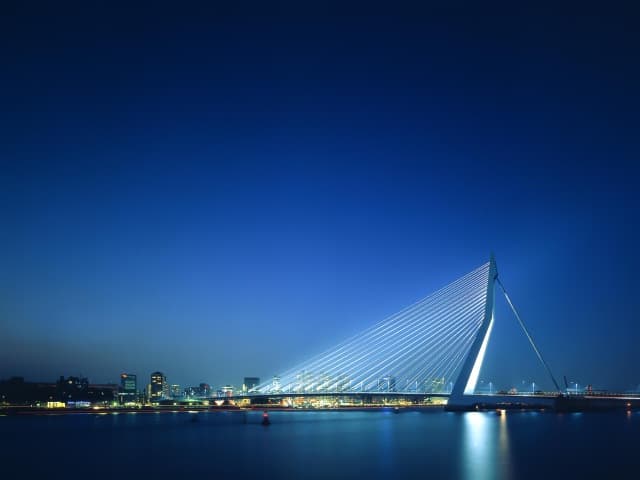 Caroline Bos, a Dutch urban planner and co-founder of the architectural design center UN Studio, questions the sustainability of our current cities and how to make them last into the future. She brings up ideas of resilience in cities, working with a circular economy, and managing resources more sustainably and effectively.