My City / Your City: City of 2050
An Evening Salon powered by reSITE
reSITE Salon, Prague
March 4th, 2020
Limited capacity, registration required.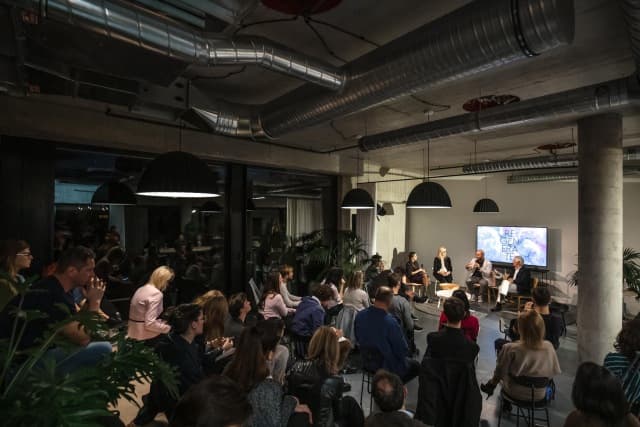 The next reSITE Salon: City of 2050 will bring together people focused on finding solutions to enact positive future developments today.
While accommodating the growing population, cities need to lead in addressing many global challenges of the 21st century, including resource scarcity, climate change, ageing population and rising socio-economic inequalities. Can urban design, architecture and strategic planning for transport and sustainability aid in solving these issues? What other questions will we tackle?
---
​​​​​​Instead of investing in maintaining the past, how can we systematically develop a city of 2050?
What are our priorities and where should we focus first?

Which city is implementing a comprehensive approach to citymaking, that includes densification, public areas redevelopment, water plans and focus on circular economy?

Can a cultural artifact foster connections between citizens and authorities and mobilize them to act together?
---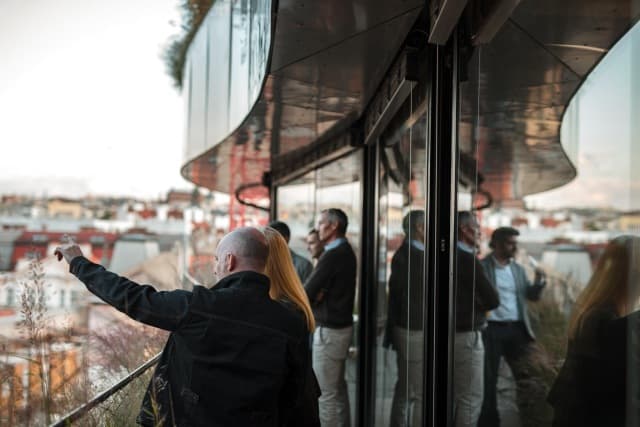 reSITE salon is back and ready to explore one of the most pertinent urbanist questions of our time. Come for the talks and the drinks, stay for the intimate setting, networking opportunities and inspiration.
Urban innovation and strategic planning in Antwerp. The city of Antwerp is undoubtedly a front-runner in city planning having unfold in the past years an impressive repertoire of city-wide urbanistic instruments to address its future challenges, which are common to most European cities: climate change, provision of housing, sustainable mobility, economic development, access to services and green areas, etc. The lecture will give an overview of the different strategic plans the city has launched to address these challenges through the lens of some of the projects BUUR (www.buur.be) and other companies are working on there, as an appetizer to open the debate on Cities of 2050. Some of the projects include the coverage of the ringroad, studies on housing densification and urban economy, the green plan and the water plan, among others.
For 10 years now, Architecture Workroom Brussels (AWB) operates between the fields of culture, architecture, urban planning and many other domains. Being the moderator of a never-ending dialogue between governments, social actors, entrepreneurs, citizens, activists, academics and artists, AWB explores what is needed to make our increasingly ever-changing society more futureproof. To do so this Brussel's based think-and-do tank sets up new types of projects that are not only feasible today, but that also have a transformative impact in tomorrow's environment. In the framework of 'reSITE salon: City of 2050', Nik Naudts will focus on the tools and methodologies used by AWB to continue this ambitious mission for our shared territory in transition.
reSITE Office, DRN
Národní 135/14
Entrance D - 6th Floor
110 00 Prague-Staré Město
---
the reSITE office at DRN is located on the 6th floor right on Narodni Trida.
---
Tram: 2, 9, 17, 18, 22 to Narodni divadlo
---
No, we don't recommend this option.
Sign-up to get your monthly portion of good news, invites and exclusive offers