What is Luxury? Interview with Dara Huang at reSITE 2018
Dara Huang is an award winning architect and founder of Design Haus Liberty, an architectural firm that often works with clients to design high-end buildings.
Dara has been recognized in China's BBC 100 Women, Property Week's 40 under 40, and has received 4 RIBA competition recognitions. Dara speaks about her leatest project, Viva House, a co-living concept in London, and about why people are turning towards co-living and working spaces. She also talks about what it is like to design luxury buildings, giving her thoughts on the Zaha Hadid Project in Prague.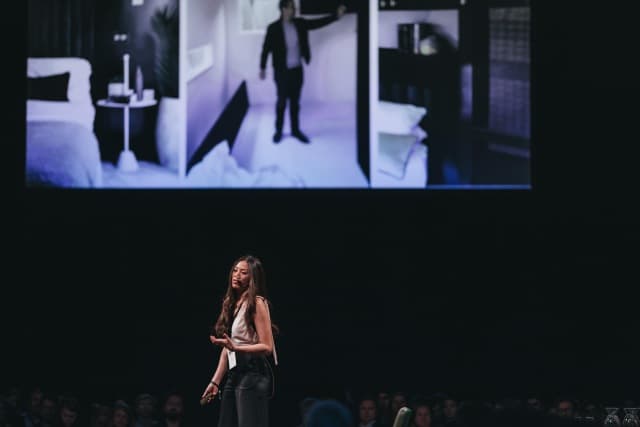 What is Viva House, and who is it meant for?
DH: Viva House is a co-living operational platform. It is meant for a millennial demographic, looking to live in city centers all over the world, starting with London. It is really meant for anyone with a similar mindset, so they do not just have to be millennials, but its focused on affordable urban housing.
You've also designed homes, tech offices, and co-living spaces — how is living and working blurring together?
DH: Living and working have been blurring together for quite a long time. Even more so now, I think people are starting to really value design, bringing in a more comfortable aspect and lifestyle to working. So, it's this line that been blurring, but also I think it's the real estate market that's been appreciating it. They are realizing that they can't lease space without an aspect of living and working together in one environment.
Your firm, Design Haus Liberty, is only five years old. What is the firm's culture like? What did you seek to do differently than other firms?
DH: I have a young practice, it's only 5 years old. I would say the oldest people managing the office are me and my 5 directors, and we are all in our early to mid-thirties. The culture is really fun. We are very casual. I think the hierarchy is pretty flat. Everyone's opinions matter. We listen to them. We laugh together. We are really like a bunch of friend's, and that makes it really fun.
You've worked with some of the largest luxury brands in the world. As an architect, how do you maintain your own perspective while working within their well-honed point-of-view?
DH: We've worked with a lot of luxury brands. As architects, we try to maintain our own perspective by putting forward designs that we believe in, things that we wouldn't be embarrassed by, things that we want to represent us as much as the brand. I think that the idea and look of luxury has really changed and transformed over the years. Its gone from really synthetic to very natural, raw, and real. This is really nice, because we like to have an authenticity to our design. Luckily, taste is changing. We try to keep true with what we define as luxury, and they hopefully our clients think the same way.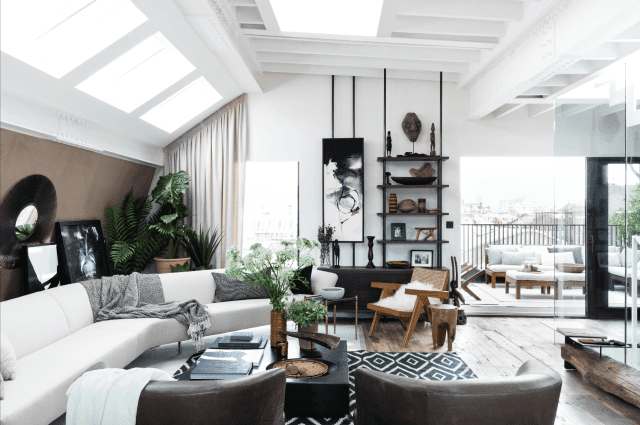 What is your definition of luxury?
DH: I have a few definitions of luxury. I think it depends on the context. I think in a very general one, luxury is having an accessibility to the limited things that we take for granted. I'll give you an example. If you are in a city, luxury is really being around a garden or green. So offering people a terrace, fresh air, a great view, privacy, or sunlight, are just some things that architects can do to give people subtle luxuries. In terms of design, I think luxury is having fine details, beautiful architecture, sustainable systems. It's a real luxury when everything is kind of working in conjunction with each other.
What role do large scale international developments, such as the Zaha Hadid project, play in terms regeneration-- a forgotten part of the city, in your opinion?
DH: Large scale developments really help to regenerate forgotten parts of the city by really bringing a cultural icon to the area. A great example of that is what Penta is doing with Prague right now. They are bringing a great Zaha Hadid building right by the train station. The beauty of bringing iconic architecture is that it grabs a lot of attention and global attention, it is in the media. People start to recognize the building and then start to associate the building with that part of they city. Inevitably, that means you are going to have more visitors, its going to create growth, it's going to help with jobs and the economy. Architecture has an amazing way of bring growth and recognition.