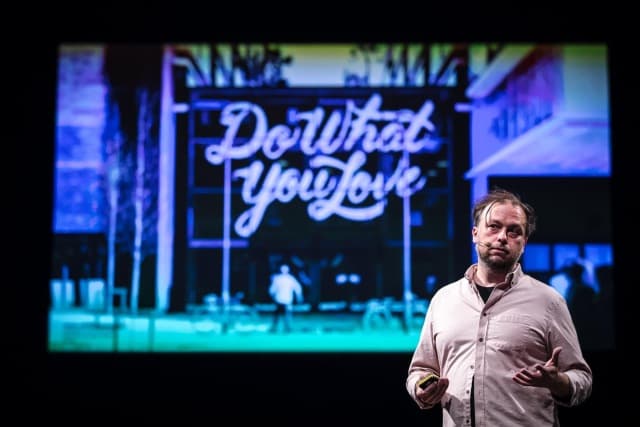 Live Better, Live Together. WeLive's creative engine Darrick Borowski
Darrick Borowski of WeWork talks about WeLive, a co-living space that attracts residents from all walks of life. Darrick is an architect, urbanist, researcher, and educator based in New York City.
In this exclusive interview, reSITE asked Darrick about the inspiration for WeLive, who resides in WeLive, and what it is like to dwell in this communal space. We were curious what makes a house a home, how WeWork ensures that residents feel welcome. And what about this family and friends when they visit New York? How does he accommodate them?
WeWork CEO Adam Neumann has compared WeWork to an "urban kibbutz." What other models of living and working did you study while creating WeLive?
Darrick Borowski: We went through the history of communal housing. When you start looking back at the history of living, you realize that it's only very recently that we haven't been living communally. Looking back to hunter-gatherer communities, early agrarian settlements— I think the most influential was our own experience, where we felt that people really lived together collaboratively. This was honestly cities. I think we were most inspired by the neighborhoods that we loved, the neighborhoods that we lived in—neighborhoods in New York for example. It is because this was really unplanned, it was people coming together for their own intentions of doing what they needed to do, and by proximity and density, being in the same spaces, they end up living in these collaborative ways.
In anything we looked at—whether it was the kibbutz, the commune, or the New England Town Commons—what we really found interesting was that the things that work best were when people had the right balance of public and private. Looking at early soviet housing, I think that most of the friction happened when people didn't have the opportunity to have their own privateness. It was very important to us when introducing this more social, more communal way of living, to provide for people's very basic human needs. I think that privacy is a very basic human need. We wanted to make sure that there is always a way to step out of it, retreat, and go back to that very personal space.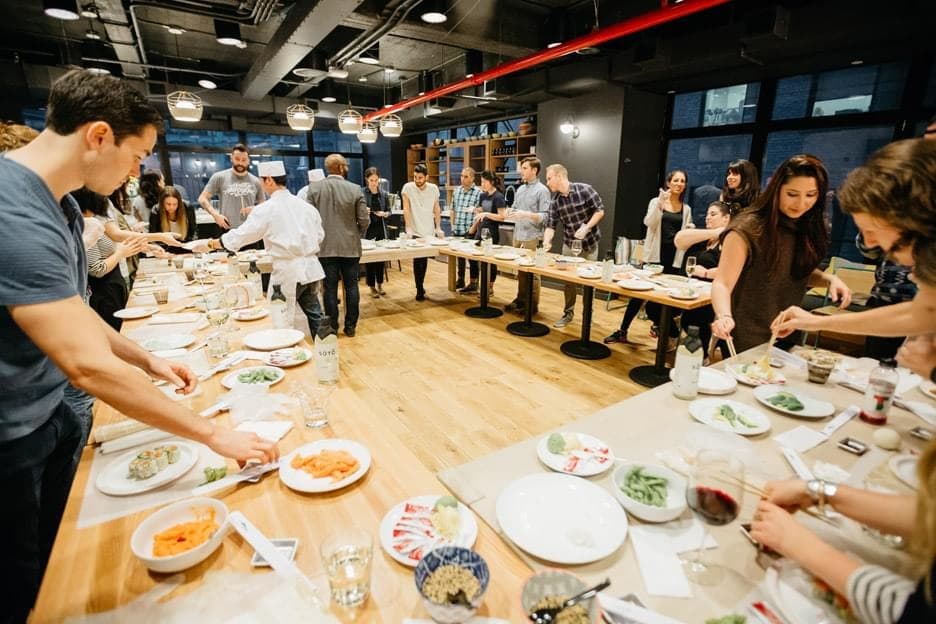 Who lives in WeLive? Is this a housing model for everyone, or really just young people?
DB: WeLive is a really interesting community. When I was at the WeLive in D.C., in the first few months of its opening, I observed the Community Manager giving a tour to some folks. Community managers are the people that take care of the building, they are the connectors; they put on events. I heard her tell the people that there were already 2 retired couples living there in their 80s, and 2 families living there with babies.
So from the beginning, our community has been young parents, empty nesters, people returning to the city, and everything in between. There are people in transition, who are going through life changes. There are professionals, and people just out of college. I think we live in an age right now where people are craving a more connected way of living, and I don't think that is tied to a demographic. I think that's really a psychographic, an approach to life. It spans across all age groups, it's really an approach to living. It's people who are just not content with the way things have been, and who are ready to make change, go on an adventure, take control of their lives and do something different.
Why would someone trade home ownership for membership? What are the advantages of forgoing a mortgage, or even a lease?
DB: Home ownership is getting really challenging. For a lot of people, it's not a choice right now. What we are seeing is that it actually is an attractive way of life. A lot of people now are feeling not so tied down to home or place. People are traveling more, and chasing their life's mission, wherever it may take them.
People could have an opportunity on the other side of the country, or on the other side of the world, and I think people are feeling more able to make those leaps. Part of that comes from the connectedness that we have through communications technology — last night I facetimed with my kids. But more than that, I think there is a realization today that our lives are short. We want how we spend our days to be meaningful, and sometimes mobility allows you to chase that. I think this asset-light, mobile lifestyle is really attractive. Membership allows that.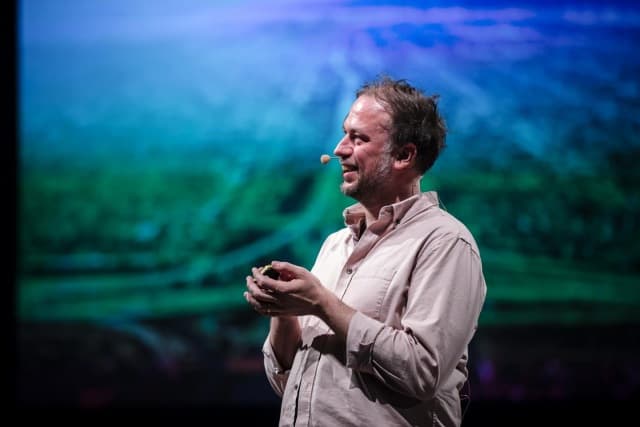 How well do WeLive residents get along?
DB: It's actually pretty amazing. I try to spend a lot of time there, I try to work out of the common areas, hang out in the lobby. We throw dinners to hang out and meet people. We've talked to a lot of the people on numerous occasions overtime, to see how things are changing and evolving. What you really pick up on, from the minute you step in the elevator, is that there is a different kind of energy in the building. It is really, really palpable. I've taken many people on tours, and everyone get its.
When you are there, you feel it. In the elevator, everyone says hi and smiles. When you are in the kitchen, there will be 3 groups of people cooking, people will share leftovers, or make more than they need to share. We have an app, that connects the community, where you can send messages out to the building. It's not uncommon to see a post that says "hey, big pot of Spaghetti on the 9th floor, come down if you're hungry". The energy has been fantastic.
What makes a house a home?
DB: There are a couple of components to that. Number one, I think you have to find a way to make it personal. That's something that we have a lot of conversations about. We offer people the ability to have flexible terms. They can stay for a day, a week, a month, a year. We try to make it easy for people so that they can adapt to whatever is going on in their lives. For the short term renters, its harder to make them feel at home. We rely more on community. We have lots of events, daily happy hour, we try to talk to everyone. That community is there to make you feel welcomed and at home right away. For longer terms, we look at ways to personalize the space.
Spaces are small, not many people have furniture for small spaces, so they are fully furnished. You don't need a lot, everything is sort of built into the space. There are walls to pin up your own photographs and art. There are lots of shelves for your own books and decorative pieces. It is about the mix of the people, and making you connected to the people, and about giving you the opportunity to feel like you have moved in. Some people don't need a lot, they come with a couple duffel bags, and everything else is there for you. There are other people that like to nest, have pictures of family everywhere, and really like to settle in. I think the main thing is that we provide for that flexibility.
Where are the biggest opportunities in making housing cheaper and easier to build?
DB: Number one, WeWork has a great advantage in the global network that we have been building. We do a lot of building, so I think we are going to be able to leverage our scale in order to bring our costs down. Second, there is a lot of interest right now in building technologies—both on the design and construction sides. On the design side, it's about smart information exchange and sharing, and the documenting of the project, trying to tackle problems before they arise by planning ahead of time. On the construction side, it's about how we manage projects, construction technologies like Modular. There is great potential in that.
You have a friend visiting from out of town. How do you accomodate them in your home, in your city, in your country?
DB: When you live in New York, it seems like everyone comes through at sometime or another. In New York, everyone knows that you have a small apartment, so you just meet up. When my family comes, or I have friends over, they used to sleep on my couch. But nowadays, I have them stay in WeLive, and sometimes I'll stay there with them. There is not a lot of travel accommodation for families out there. That is one of the great things like Airbnb, you can rent a whole house, or 3 bedroom. When you are traveling with kids, it's not that common to find a 3 bedroom, where everyone can have their own space, and get some peace and quiet at night. That's another great thing about WeLive. We will rent out our 2, 3, and 4 bedrooms to families and friends that want to share an apartment for the night.
So nowadays, when my parents or sisters come to visit, we will all camp out at WeLive. We will get an apartment, have a dinner down in the Great Kitchen, talk to people, and just sort of live the life.