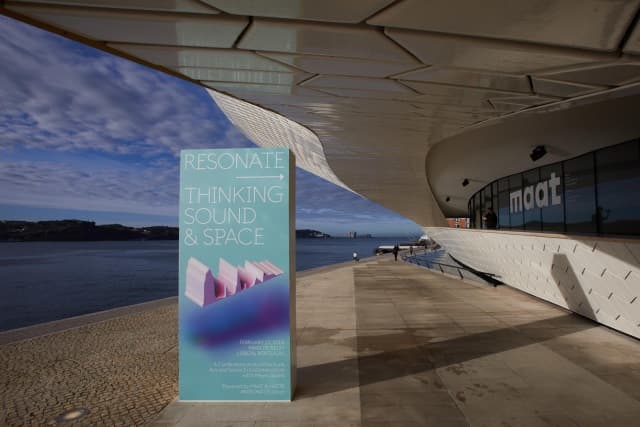 reSITE and MAAT explored all about the omnipresence of sound in architecture
Over 320 visitors attended and engaged at RESONATE | Thinking Sound and Space, a first ever conference focused exclusively on the intersection of Architecture and Sound. The event, powered by MAAT and reSITE in collaboration with Meyer Sound, occurred at the MAAT Museum in Lisbon, Portugal on February 12th, 2018.
Elizabeth Diller stressed that "flexible space is driving her approach for all new cultural interventions," while Kjetil Thorsen concluded during the closing keynote that "creativity needs to be distinctive and people are at the center of Snøhetta's design process." Michael Kimmelman's keynote was all about the omnipresence of sound, an ignored and often underappreciated aspect in our lives, homes and public spaces.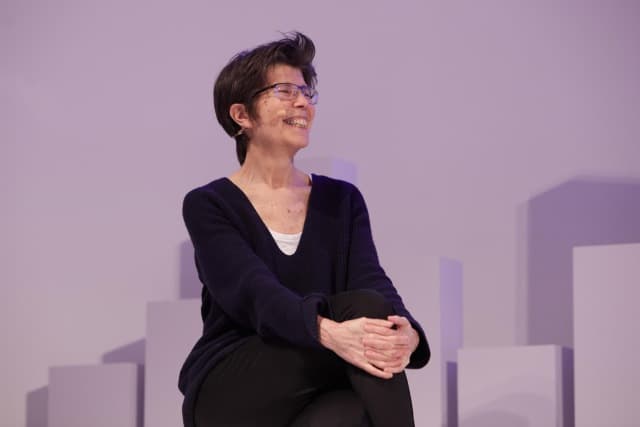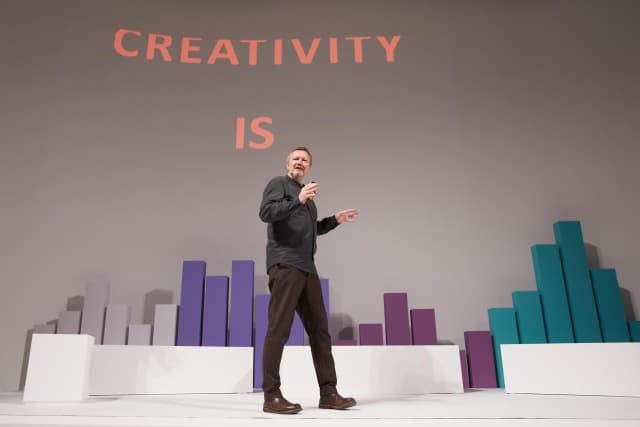 Photographs © Paulo Andre Coelho
Supernatural Sound Experiences
"Any bats, owls and dolphins in the room?" In his traditionally interactive opening, reSITE's Martin Barry drew a parallel between supernatural auditive capabilities of those species and groundbreaking acoustic and architectural environments that result from cooperation between architects and innovative engineers as well as technologies from Meyer Sound which closely collaborated on the event. The day began with Bill Fontana who led a tour of his Shadow Soundings installation that brought to the inner oval space of the museum a choreographed fugue of the distant sounds of the 25th of April bridge and the depth of the Tagus river.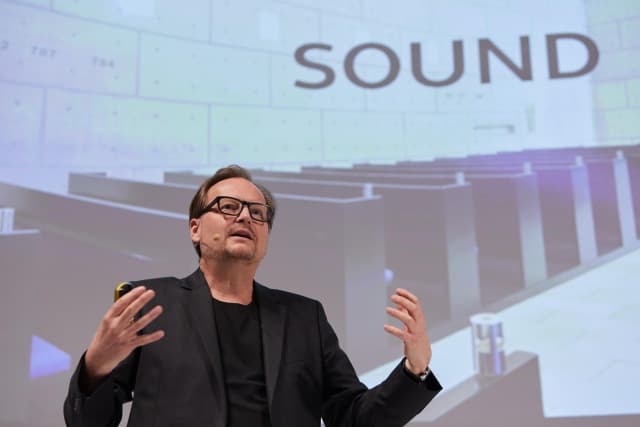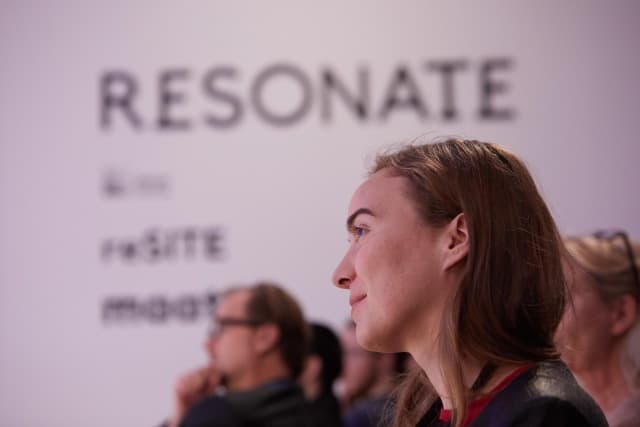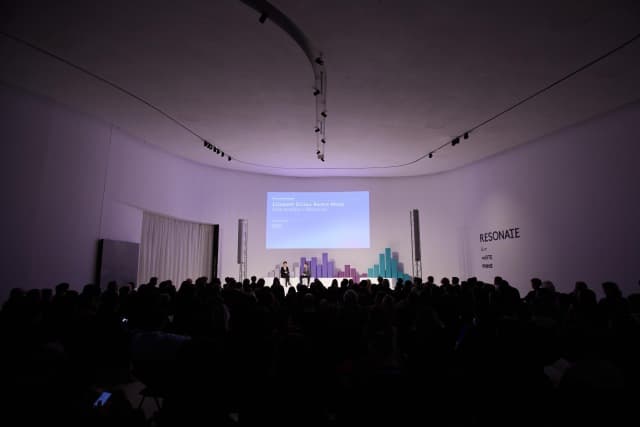 Audience Breakdown
Almost one half on the guests were women (46%), thanks to a special offer launched by the organizers to stimulate female representation at the event, and further their mission for gender balance in architecture and design. From experimental art to state-of-the-art acoustic engineering, a wide range of professions were represented including architects, sound and acoustic designers, engineers, musicians, artists and researchers, all discovered innovative and cross-disciplinary common ground of the future of acoustic spaces.
#RESONATElisbon on shared by you