Six Ways to Create the Cities of the Future by 2050
reSITE's salon series My City/Your City: City of 2050 returned with a conversation on what cities of 2050 will look like.
Through the intersection of architecture, urban design, and smart cities...
We will look at ways to design, create, and build the cities of the future through our event, City of 2050 addressed the existing challenges and undertaking a collective exercise in imagining the cities of the future. reSITE facilitates discussions between different stakeholders. Our first salon of 2020, supported by Flanders State of the Art, featured urbanists and architects from Belgium, as well as a smart city expert.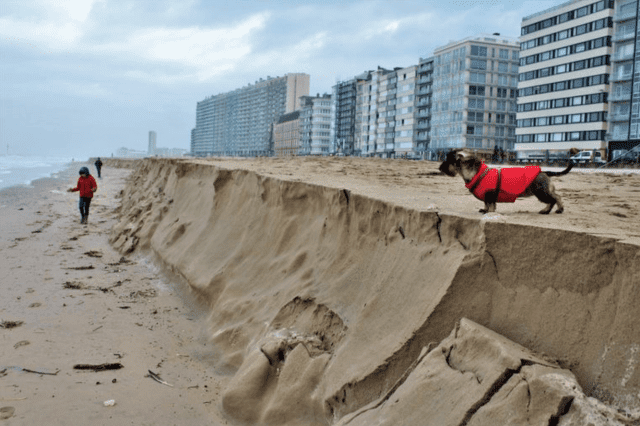 Preparing for a rise of sea levels
Nik Naudts is a Senior Collaborator at Architecture Workroom, a nonprofit cultural innovation platform from Brussels that deals with the spatial impact of societal changes. He discussed how the coastline of Belgium and the Netherlands are looking to handle the issue of rising sea levels. AW produced maps showing several innovative ways in which the issue can be solved more immediately and concretely while showing the contrasting inadequacy of the current incremental strategy.
"How can we protect ourselves from water and at the same time benefit from it? All societal changes are a threat but they can also be a lever." Nik, and AW, see multiple opportunities in responding to a singular problem. By combining the issue of flooding and the opposite issue - drought is a more complex but ultimately functional solution.
Creating biodiverse public spaces
Nik advocates considering problems of the future when creating permanent spaces now. "There is a missing link between ambitious goals and existing initiatives. In our own cities, we still turn public space into concrete deserts. We are creating problems for decades to come." Nik is referring to the sometimes monoculture green-less spaces that have cropped up with modern architecture.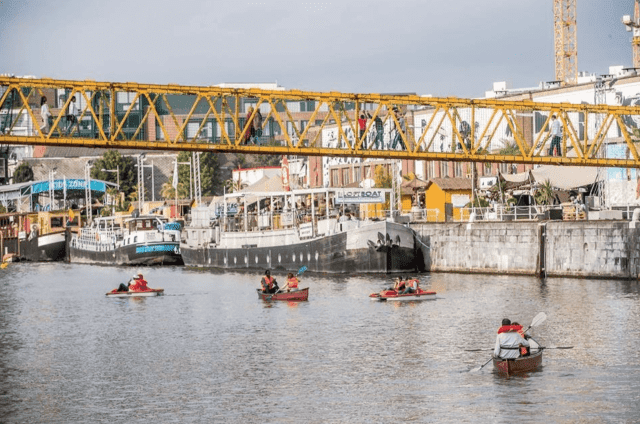 Densifying multifunctional spaces
Kevin Penalva-Halpin is an architect by trade, working as a strategic urban and regional planner for the Bureau voor Urbanisme based in Brussels. As a part of BUUR, his work involves regional planning, mobility and infrastructure design, landscape visions, urban research amongst others. The major issues BUUR is concerned with are urban sprawl and traffic congestion.
BUUR is a partner in the research project Labo xx, which poses a solution to a number of issues dealt with by not just Belgian cities, but other major metropolises - like rising housing costs, traffic, and fragmented landscapes and remedying it with the multi-functional spaces with housing, public space, parks, employment, and economic opportunities.
Labo xx is designed around an extension of the existing tram lines to create a radially linked network drawing appeal to areas outside the city center and distribute occupancy."What we always plead for is that density needs to be concentrated around public transport nodes. Every city should identify those areas suitable for densification. I think it's a crucial element of urban planning."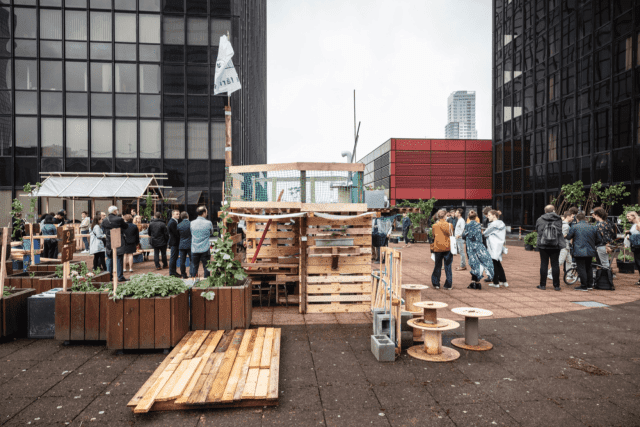 Constructing buildings for regeneration
Concerned with the waste of resources that comes with demolishing and rebuilding structures Kevin taps into considering what a building end-life could be. He also advocated for such buildings to be flexible, easily transformed for different purposes. "Future buildings need to be flexible. For example, every office building needs to be designed in a way so it can easily be transformed into housing."
Designing sustainable smart cities
Andrea Ćirlićová is a senior advisor for smart cities agenda at EY, Czech Republic focusing particularly on the mobility-energy-urban space triangle. She makes the case for appropriating smart cities to be productive: "In the conversation about smart cities in the Czech Republic, people start hating it because the term has been misused in the past… Sustainability is key to a smart city. It's nothing new, it's always been there. Smart cities are all about how we can apply it so it's really sustainable."
Andrea led an interactive exercise exhibiting the ability for everyday technology to be used for quick, simple, fun and highly beneficial tools for research and data.The audience was invited to use their phones to participate in crowd-sourcing questions on our personal lifestyle choices as they relate to various aspects of sustainability in the urban environment. This not only collects information for research purposes, but also directed the attention to the individual, and the daily choices we have control over in dictating the impact we have on the world and the environment.
Above all, taking steps to make urban interventions. Nik argued - if there existing interventions that make sense already, then act. Long term ambitions are not built on research and workshops only, they also need short-term actions that prokove future goals" continuing with the pleast to "stop researching, stop doing pilot projects — we know enough. Bridge existing initiatives with ambitious goals." Nik's "get-your-hands-dirty" approach to taking action, finding ways to work across industries to realize change.
What will the cities 30 years from now be? Accommodating growing populations and responding to ongoing challenges involving resource scarcity, climate change, aging population, and rising socio-economic inequalities. This cannot be achieved with the current model of urbanization anchored in a culture of short-term economic benefit; urban sprawl, zoning, low share of public space and enhanced private car use. We asked: instead of investing in maintaining the past, can we systematically develop the city of 2050?
More ideas on building our future cities from reSITE