Eight Quotes Stuck in Our Minds From reSITE 2019 REGENERATE
Here are some of our favorite quotes we still have stuck in our heads from the 8th annual event keeping us inspired - and mindful - in how we go forth in designing and developing for future generations.
Ravi Naidoo, founder of the world-renowned festival Design Indaba, kicked off reSITE 2019 with words that rang throughout the two days of inspring ideas on city-making."Creativity is the ultimate renewable energy" and is also the ultimate anthem to how we defined REGENERATE. When we are thinking about regenerating our cities to be more sustainable, more lovable, more accessible and more inclusive, we see our own regenerative creativity as the key. Listen to Ravi on Design and the City.
Bianca Wylie (TechReset) has made a name for herself by putting what's problematic about Toronto's controversial smart city project developed by Sidewalk Labs on the map. Her outspoken, self-published criticisms of tech companies sliding their way into public spaces under the guise of liveability and the agenda of profit, have forced us to reconsider the dark side of smart cities. Wylie argues that public space isn't a commodity and that it puts us close to undermining our democracy while reminding us to not be passive when it comes to who, or what, we are really building our cities for.
Dutch UNStudio's Marianthi Tatari presented the other side of the coin on smart cities with what their aim to build the "smartest neighborhood in the world" with Brainport District. She reminded us that when used responsibly, this sort of technology can actually be beneficial to our lives, as long as we still retain privacy and control over where that data goes. It's a reminder that we are building cities for people - not for profit. Listen to Marianthi on Design and the City.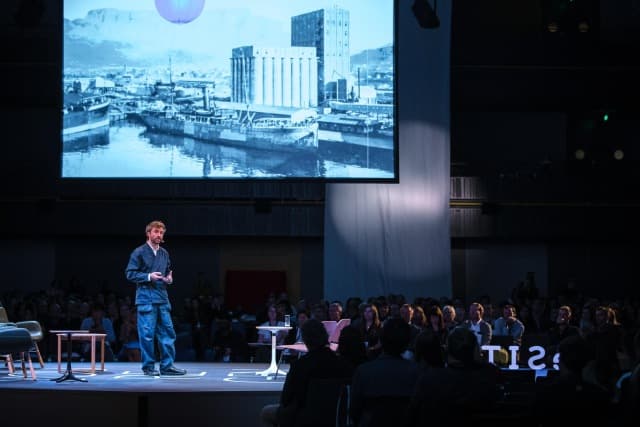 In times where it seems there is nothing new under the sun, we applaud Thomas Heatherwick's intentions and design process with his delicate approach to regeneration projects like Coal Drops Yard and Zeitz MOCAA which seem to capture just that. Known for his varied work defying the conventional classification of design disciplines, Thomas founded Heatherwick Studio to bring the practices of design, architecture and urban planning together in a single workspace. Next, he will bring those same principals to the Saravin complex and a whole new life to Prague's Nové Město. We can only imagine what life will be revived in this space! Listen to Thomas on Design and the City.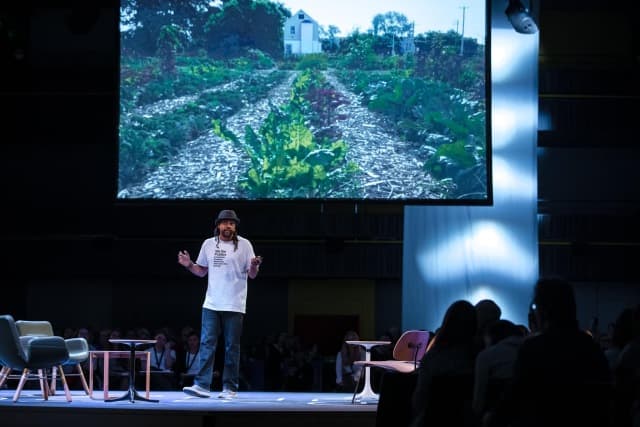 It just takes some intention and intervention to cultivate it. Emmanuel Pratt advises that giving people in vulnerable communities the tools to regenerate themselves creates an active process and a sense of ownership, making it easier for members to find that space to create. Pratt is a co-founder of the Sweetwater Foundation and 2019 MacArthur prize winner. He focuses on the transformative processes of economic development through intersections of food security and sustainable design innovation for the communities who need it most.
It's an important discussion, one we've been discussing at reSITE events about who we include in the conversation on planning our urban spaces. The mayor of West Sacramento, Christopher Cabaldon makes the case for the fluid transaction that perhaps using the city to change the minds of the people helps progress us forward, rather than the other way around. Speaking from his 20-year reign in the California capital suburb, Cabaldon has turned the city around into what is considered one of the most livable small cities in the United States. Listen to Christopher on Design and the City.
Perhaps a statement that could be applied towards solving just about any problem. Jee Liu, WallaceLiu represents a new generation of architects, building her co-founded studio on the complex relationships between the new and the old thorugh adaptive reuse along with the importance of imersing yourself into the culture and perspectives of people to understand their needs. We couldn't agree more.
Iconic Czech-born architect Eva Jiřičná had an ethereal kind of wisdom as she chatted with reSITE 2019 curator Greg Lindsay on the more informal Shared Cities Live Mic stage. During the event, we are often talking about the regeneration on a large scale found in mostly tangible places around our cities, but it also happens on a microscale daily, amounting to the sum of the bigger picture. It brings us back full-circle to the first quote from Ravi Naidoo on creativty being the ulimate renewable energy.
Our trailblazing reSITE speakers, whose ideas, thoughts and questions left us to revitalize our own and reminded us of the fluidity regeneration holds. We all have the power to REGENERATE the way we engage our communities, utilize technology, and creatively innovate to redefine the spaces we live in for generations to come.
More from reSITE 2019 REGENERATE