Six Quotes on Regenerating Cities to Tackle the Climate Crisis from reSITE 2019
As we forward from REGENERATE, some quotes, thought and ideas hang in our minds. When we think about regenerating our cities - making the old new again utilizing repurposed space with rejuvenated programs, a crucial question was how to incorporate climate action into city-making.
Studio Precht founder, Chris Precht considers himself part of a generation of architects who recognize the objective reality beyond our fictional stories. Utilizing natural materials with a low carbon footprint, his spaces are designed to bring back nature, and agriculture into the city, reconnecting us with the very sources that sustain life. His work acknowledges the importance of not just our own health and well-being, but our environment as well. Listen to Chris on Design and the City.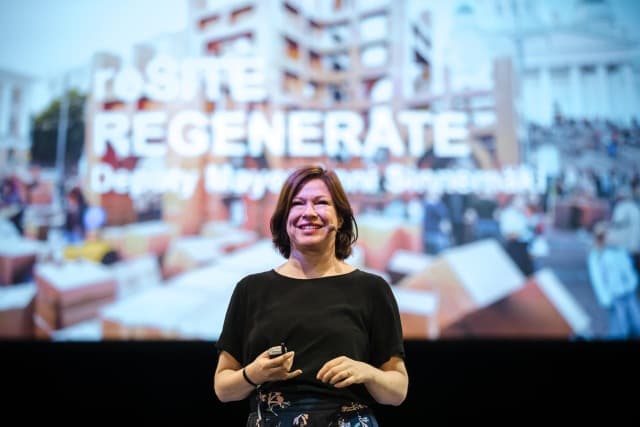 Anni Sinnemäki is the Helsinki's deputy mayor of the urban environment and she has set her sight on making the Finnish capital carbon neutral by 2035. Our dependency on fossil fuels is doing just that - destroying the things we love. She acknowledges the ambition in their goal - and that climate action demands change from the way we do things, and at an accelerated speed.
She acknowledged systematic planning as being both a Finnish strength and weakness. Ultimately, nothing in society is ever resolved exclusively in government cabinets, it is also people on the streets demanding the change. We need everyone at the table. How's that for taking notes from one of the happiest countries on earth?
When we think about regeneration, words like sustainability should become the norm. We dove into how we can achieve green energy as being the norm with the CEO of Nano Energies, Stanislav Chvála. He stated that we cannot continue to build and rebuild without considering the environmental costs and impacts, as well as energy conservation. He argues that no one knows just how much of a footprint we are creating, but that technology is key. We can use technology to find the answers and to understand how we can work alongside nature for a long-term, positive change.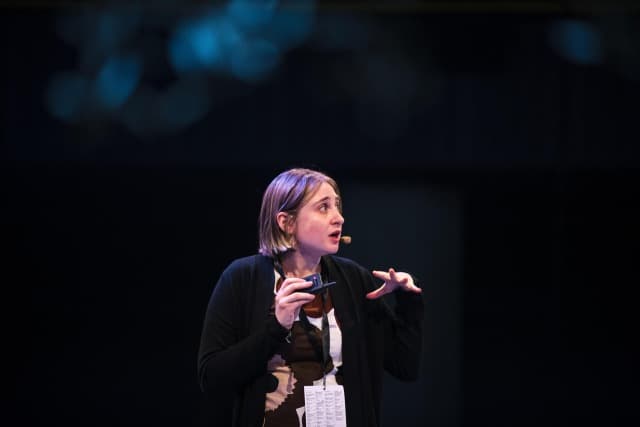 Founder of the architectural criticism blog, McMansion Hell, Kate Wagner, makes such criticism palpable to the non-architecture community through humor, revealing the trap these structures create way beyond passed their hideousness. While there are several arguments as to why the McMansion phenomenon that has its grips on suburban America is unfavorable, perhaps the biggest dangers they hold are in terms of climate change.
These structures often found in mono-zoned developments not only amass a lot of resources to build but also have an astronomically large footprint with the number of energy resources it takes to maintain them per person that lives in them. As these structures age, it is a question of what will become of them - and how they can be regenerated.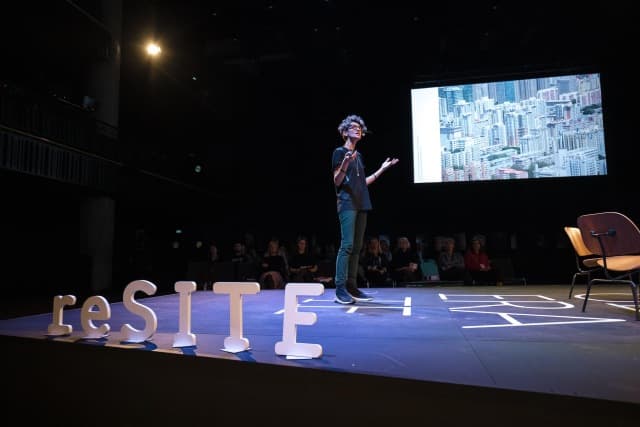 The newly appointed executive director of Lisbon's MAAT Museum, Beatrice Leanza, brought her inspiration from her professional background largely spent in China to the reSITE stage. She posed questions that the Asian province struggled with - how do you design for 1.4 billion people in terms of a country that faces a lack of spaces for the younger generation while not urbanizing more at the expense of the environment? Listen to Beatrice Leanza on Design and the City.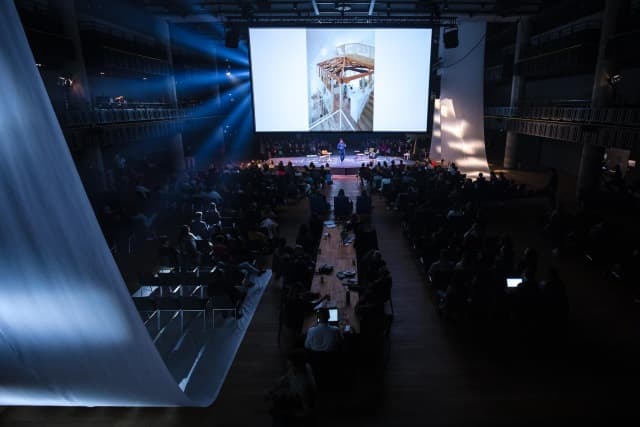 Our trailblazing reSITE speakers, whose ideas, thoughts and questions left us to revitalize our own and reminded us of the fluidity regeneration holds. We all have the power to REGENERATE the way we engage our communities, utilize technology, and creatively innovate to redefine the spaces we live in for generations to come.
More ideas from reSITE 2019 REGENERATE