Six Ways to Create Healthier Cities
How do you know if your city planner cares about your health? Here are six things we can do to make our cities healthier.
We have read many times that sitting is the smoking of our generation, and simply discouraging this behavior isn't enough to evoke change. But the zoning policy and city planning could be the answer to a healthier generation.The American Planning Association has published new guidelines for incorporating public health into city planning. We recommend that planning institutions consult the Health Impact Assessment Toolkit.
We have focused on six simple and basic policies and ideas for healthier urban dwellers. Put into words that politicians can understand better: these policies have great potential to save public health care money.
Alternative modes of transportation: biking saves money, time, and the environment
Biking can save money that would otherwise be spent on fuel or other means of transportation. It also can cut down on a person's medical expenses. According to a research, half an hour of biking a day can save almost 600 dollars of health care expenses a year per person. Cities can increase the use of alternative transit by promoting multimodal transportation, designing streets for all users, and implementing programs that improve mobility. Creating a safer space for bikers in cities with protected green lanes can encourage more community members to use environmentally and health friendly modes of transportation.
We look to the bike-heaven city - and capital of the Netherlands - for some inspiration on how they building their bike centered future and it doesn't require a large amount of disruption or even cost. They use a system of so-called "cuts" which involves "simply putting up barriers that close off a short strip of a long street; most of the street can still be accessed for deliveries, pick-ups, and drop-offs, but it's no longer good as a route across town" (CityLab). This does not require significant budget spending whereas the city estimates that the traffic on the "cut" streets may fall away even by up to 70 percent.
Watch: Samu Szemery on Infrastructure as the Commons of the Future
It seems that an increase in the space given for alternative modes of public transportation - in this case biking - directly corresponds with the decrease in car traffic in the city center, ultimately helping the Dutch capital reach its goal of being emission-free by 2030, and that sounds like a healthier city for all indeed!
At reSITE 2017: In/visible City Hungarian architect and urbanist, Samu Szemery, provided a fascinating insight on successful smart-initiatives that are coming from the citizens' action. In the struggle to change government perception about the cycling place in Budapest and convince them to make the city more bicycle-friendly, the local cyclist club installed the sensor on one of the busiest downtown-boulevards. Numbers showed that "cycling is not a luxurious hobby."
Less cars and more trees to improve air quality
What's good for the trees is good for us. That same correlation we just described could also be applied to creating more green space in our cities. Yes - less cars, more bikes, and more trees!
It's no secret that reducing air pollution can decrease the potential risk of respiratory problems and have a positive impact on the environment. To improve air quality for community members, cities should establish special development and building standards for projects built close to highways, limit heavy duty trucks during rush hour, and create tree planting programs.
Every large urban center across the globe faces some amount of air pollution—and in most cities critical levels. Cars have been firmly holding their position at the top of the food chain as one of the biggest air polluters. Another example from CityLab—the pollution in Delhi exceeded ten times the safety standards earlier this year with officials deeming the city's extremely abundant use of gas-powered vehicles to be responsible for the uninhabitable conditions in India's capital.
Watch: Enric Batlle on Building Biodiversity into Urban Infrastructure
Although traffic restrictions and tree planting seem to be the low-hanging fruit, many metropolia have failed to introduce the bare minimum of these environmental policies. Other factors aside, once city dwellers are involved in tree planting, it not only saves money, but empowers the community and help establish cross-generational relations through a common activity that benefits everyone.
At the reSITE 2017 Invisible City, Enric Batlle, shared his experience of implementing the idea of "green spaces as the city's main infrastructure." Here, he introduces some captivating project ideas that aim to change common beliefs about the (im)possibility of restoring landscapes and creating better quality and bio-diverse public/urban spaces.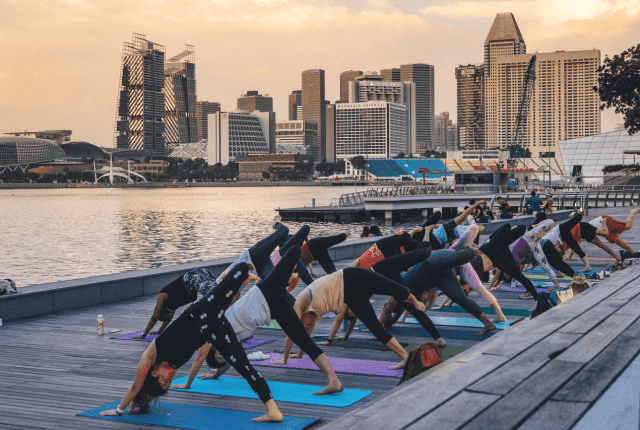 Creating abundant shared outdoor spaces motivates physical activity
User-friendly trails and parks encourages community members to spend more time outside which can lower their risk of obesity. Community gardens have numerous benefits including transforming otherwise unused public spaces, learning a new skill, and creating access to fresh foods. Sharing these outdoor spaces can also increase a sense of community among individuals.
At reSITE 2019 REGENERATE, guest speaker and Vice President of Urban Planning and Design at McKinsey & Company, Guy Perry focuses on the relationship between the built environment, climate change, and their impact on people's health in his discussion at reSITE. He made a point to discuss one of the biggest challenges for contemporary city-dwellers is the increase in time spent online. As Guy puts it, online activity "is a very low metabolic equivalent of task activity". Therefore, it is an urban environment that has to offset the time spent around the computer, and a city, in effect, has to become a gym for its inhabitants.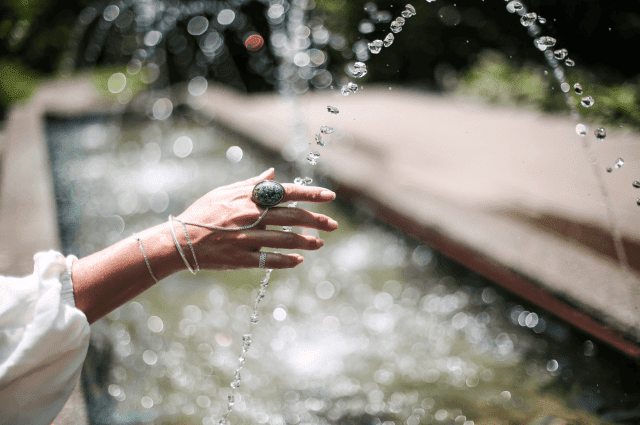 Increasing accessibility to natural resources and clean water
There is enough resources on the planet to supply everyone with an access to fresh water. Nevertheless, according to the UN, half of the world's population is experiencing water scarcity at least one month a year. The reason for this consists in social and economic inequalities for the developing countries or marginalized communities in industrialised countries are the ones who are threatened the most by the water shortages. The lack of infrastructure that would provide access to clean water in its own turn has a detrimental financial impact on already struggling economies. It is in cases like this, design can serve a noble purpose.
Examples like the solar power plant set up in Kenya that uses solar energy to desalinate ocean water transforming it into drinking water to supply around 35,000 people with drinking water every day.
Watch: Alfredo Brillembourg on How We Should Tackle Urban Poverty
Clean water is the foundation of sustainable development. Communities should have quality infrastructure and proper funding to maintain or improve water sanitation plants. Having access to clean water can prevent diseases such as typhoid and malaria and therefore increase the quality of life of city dwellers. Cities should also develop strategic plans and educational campaigns to increase awareness of the importance of water conservation and purification.
Reconnecting our cities to our food production
Austrian architect Chris Precht, co-founder of Studio Precht, is rethinking how to integrate agriculture into our cities through holisitic architecture. As it is now, "the way we produce, consume and waste food is a massive threat to our health and the ecosystem" (Dezeen).
Chris spoke at reSITE 2019 REGENERATE, as well as on reSITE's podcast Design and the City. He said "I think cities need to be part of the food production of the future. In the next 30 years, more food will be consumed in the last 10,000 years combined and 80% will be consumed in cities. So that means if you want to grow our food closer to its consumption, cities need to be part of that. It actually makes sense to grow food on our buildings. We can think of buildings of the future differently, we can think of it as an ecosystem by itself, of organic loops within the building. Food waste can be transported to the basement, there it decomposes and turns into nutritious soil to reuse in order to grow vegetables. This kind of production of food gets back into our city centers and it's back to our minds."
Watch: There Grows the Neighborhood with Emmanuel Pratt
Another reSITE guest speaker, Emmanual Pratt, co-founder and executive director of Sweet Water Foundation used urban farming as a catalyst for growth and regeneration in marginalized neighborhoods in the southside of Chicago, returning agency and ownership to community's shared spaces. He stated "regeneration is an active process, not a passing one, like sustainability, when people don't know where to fit in" at reSITE 2019 REGENERATE. The gardens now feed an estimate of 200 residents weekly.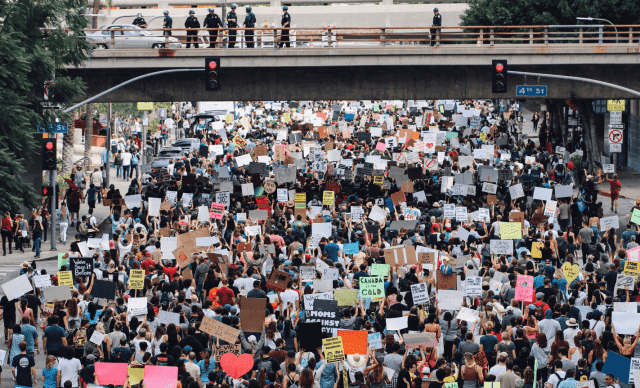 Treating violence as a public health concern
Apart from physical health, securing well-being of the population on both local, national and global level is the primary concern of public health institutions. For example, The Healthy Cities Vision developed by the WHO European Healthy Cities Network is entirely based upon well-being-oriented principles such as promotion of inclusivity, increased civil participation in policy-making or social protection rather than strictly health-oriented ones. One of the constitutive pillars of the vision is peacekeeping across all scales of the healthy urban development.
Creating campaigns that target youth in cities will make the younger population feel important and cared for with programs that provide support early on in life. Heavy force and punishment are not always the best tactics to lower crime rates in a city. There should be a greater emphasis on considering the possible drivers of violence and on tackling issues such as social inequalities and increased access to communal service.
Watch: Leni Schwendinger on Nighttime Design for the 24-Hour City
reSITE is a global non-profit acting to improve the urban environment
Cities are the sum of designers, developers, artists, citizens, public officials, entrepreneurs, and the displaced, but rarely do each of these constituencies gather in the same room or even speak the same language, and cities suffer for it. But, reSITE is literally that room. Our events, stories, talks and podcast frame the future of our cities through as many lenses as possible and convenes them in one place. All to to make our cities more livable and lovable.
More Stories on Building Healthier Cities