Public Salons: Shared Housing, Shared Trans&shyport, Shared Culture
Experts from different fields of city making debated about sharing from various aspects: shared housing, shared transportation and shared culture at reSITE 2015 festival.
June 18-19, 2015 / The Emblem Hotel
Shared Housing
New products of short-term shared housing like AirBnB or couchsurfing have been appearing in Czech Republic. Others like co-housing or Baugruppe however are more long-term and require active participation and financial investment from the residents. Is there a demand for co-housing in Czech Republic and Central Europe? While Germany and Austria has advanced this model of housing, it is completely unknown to post-communistic countries of Central Europe. With the first prototypes being built in Prague and Bratislava, they are seeking for the critical mass of clients. Again, both create new economic and social model of housing.
We discussed the viability and possibilities of shared housing in Central Europe. We contemplated what the financial, social benefits and legal constraints of such models would be.
Participants: Stefan Aue (Curator, Wohnungsfrage Project, Berlin) with Kristien Ring (Curator at Self Made City, Berlin). Moderator: Gabu Heindl (Founder and Owner of Gabu Heindl Architektur, Chairperson of the Austrian Society for Architecture, Víenna).
Shared Transport
Past few years significant forms of shared transport have appeared in Central Europe. Bike sharing (Rekola, City bike sharing systems) or commercial, private products of car-sharing (Spolujizda or Uber) have been known also in the Czech Republic. As they slowly make their way to the market, their general pattern - and the difference is using the technology to get closer to their clients. Through smartphone application virtually every car can become a potential taxi (Uber) or bikes no longer stay at official bike-sharing stations, but are parked all around the city.
While technology brings transport closer to citizens, we have witnessed few controversies related to personal data abuse. At this event we tried to find some answers to such questions: What are the pros-and-cons of using technology for shared transport? Can public transport as highly promoted form of traveling in modern cities compete with such products? Besides reducing traffic, what are their economic contributions to the city?
Participants: Martin Kalab (Head of Advertising and Deputy Head of the Marketing Department at Wiener Linien Marketing, Vienna), Rob Khazzam (International Launcher at Uber, Toronto) and Vít Ježek (Project Coordinator at Rek. Moderator: Greg Lindsay (Contributing writer for Fast Company).
Shared Culture
5 prominent Central and Eastern European cultural managers, urbanists, activists nurturing culture and awareness about architecture and urban planning discussed the phenomenon of shared culture from various aspects.
Shared culture were debated from various aspects: How can we seek sustainability of top bottom, bottom up cultural projects in capitals and second cities? What are the constraints and on the contrary vital aspects of both models? How do different financial and management models as well as different target audiences influence shared culture - and on the contrary how does shared culture manifestating itself through recently popular creative hubs, co-working spaces influence economics, social climate and citizens in these cities?
Participants: Valentyna Zotova (Director, CANactions), Samu Szemerey (Advisor, Design Terminal), Jiri Sulzenko (Programme Director,Pilsen 2015), Michal Hladky (European City of Culture Kosice 2013, Vychodne pobrezie) and Karol Piekarski (New Media Program Manager, Miasto Ogrodów). Moderator: Michael Sorkin (Architect, Professor, City University of New York)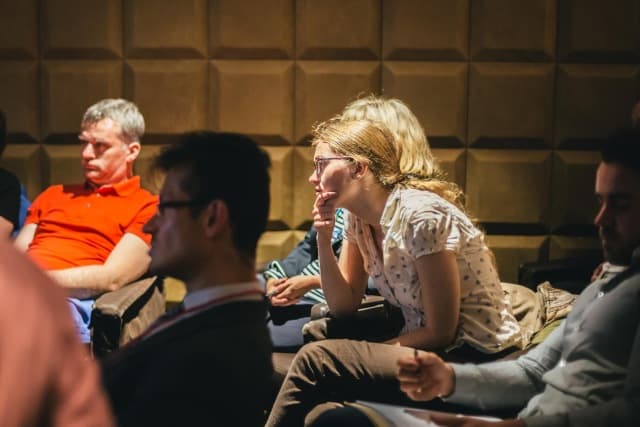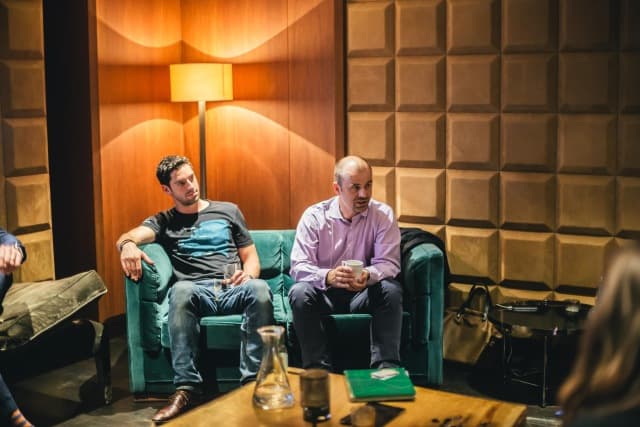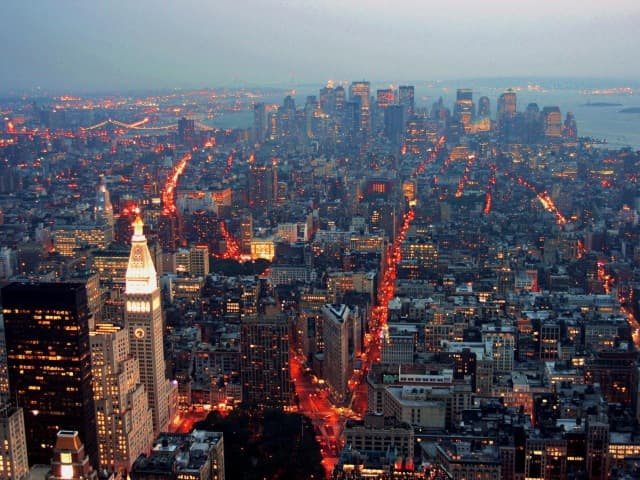 Carl Weisbrod, Commissioner of New York City Planning, discusses the economic and cultural history of New York City, culminating in today's booming economy that is accompanied by a housing crisis. City growth leads to rapid social change, and transformation towards more affordable housing will allow the city to continue to thrive with healthier citizens.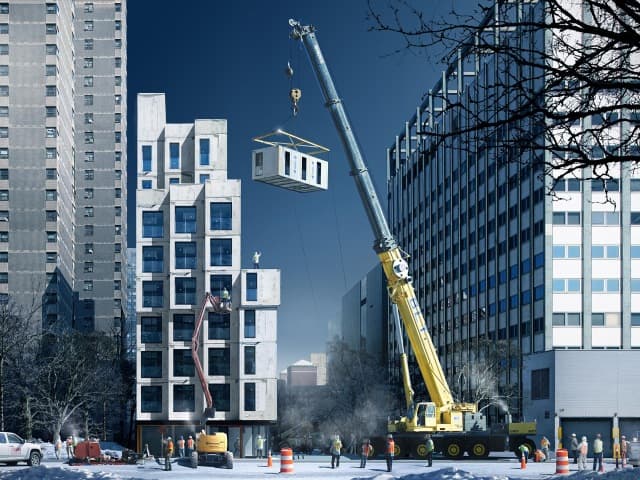 Mimi Hoang, co-founder of New York based nArchitects, discusses methods of solving the overcrowding and housing shortage of New York City and her projects on improving public spaces. She explains her latest project creating more affordable micro living apartments for lower income or single person households in the city, as well as her past work in Chicago turning the pier into a public space for locals to enjoy.