Design and the City is a podcast about the ways we can use design to make cities more livable and lovable.
Cities are the sum of designers, developers, artists, citizens, public officials, entrepreneurs, and the displaced, but rarely do each of these constituencies gather in the same room, let alone speak the same language, and cities suffer for it.
reSITE is literally that room.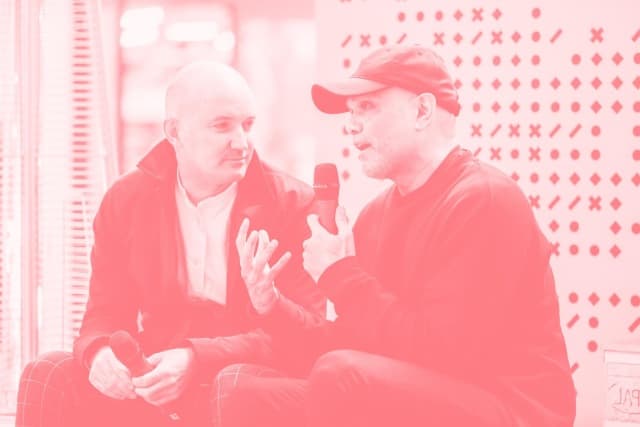 Design and the City | Season 2
New Voices you will hear on Season 3: Design and the City
Is there a voice you'd like to recommend?
Our new season of Design and the City will expand the conversation on the intersections of city-making.
What does a city that functions for everyone look like? Can design solve inequalities baked into our urban fabric? How can we design inclusive, pedestrian-friendly streets and public spaces with grassroots input? Where does the difference between equality and equity come in? How do we prevent pandemic-induced redesigns that would deepen inequity and mistrust in communities that have been disenfranchised and underserved for generations? How do we help build resilience in our communities, designing with and for young people and under-represented groups in society? How will improving public transport, transitioning to renewable energy and investing in future-focused infrastructure create more equitable cities? If we want to avoid utopian urbanism projects in the wake of COVID transformations, where should cities' funding priorities be?
We know green spaces help fight the heat island effect and public transportation combats pollution, but can implementing these sustainable approaches to urban design result in an improvement of a population's overall mental health? Can we design for mental health the same way we design for physical health? What is the link between that environment and our emotional health? How do our brains register the environments around us? Why do we love some cities and dislike others? Do we think or act differently depending on the space we're in? How do sensory experiences derived from our urban environment shape our well-being? Will improving our public spaces result in an improvement of the population's mental health? Does the design of our cities create a feedback loop that shapes human interaction and behavior? What is a restorative city?
Infrastructure + Mobility
How can we rehumanize transportation? What kinds of freedom do smart approaches to mobility afford in our public spaces? How have car-centric cultures shaped architecture? What impacts do you think mobility infrastructure has on our culture? Why is the automobile viewed as the ultimate symbol of freedom? How can car-centric communities and cities, built around urban sprawl, begin to pivot towards more democratic modes of transportation? How can we become more adaptable towards mobility innovations? How can different modes of transportation equate to more inclusive design? How can we incentivise people to give up something seen as deeply woven into their identity? Why is the idea of degrowth so important in our discussions about "greening" our cities?
The Future of Architecture
What can we learn from different cultures' approaches to architecture? How can architecture relate to community building? What is slow architecture? How can architecture take more accountability for its environmental impacts? How can we balance slow architecture principals with the need to seek solutions for fast-growing mega cities and housing challenges? What can indigenous cultures teach us about architecture? How can we derive methods from indigenous practices and know-how to make our urban environments more sustainable? How can we use technologies symbiotic to nature to combat climate change and create resiliency in our cities? How can we engage those different communities in a way that is equitable?
Technology, Smart Cities + Surveillance
How can smart cities technology be a double-edged sword? How can weaving technology into our cities benefit us? How have smart cities and technology been utilized to help improve safety in cities? How can drawing on 5G technology, sensor networks, big data and artificial intelligence help us conserve resources on a massive scale? What are the dangers of the misuse of surveillance technology? How does it create the potential for exploitation of the population? How can we use design tools based in technology to investigate human rights' abuses? What new types of spatial design are on the horizon? What role will architecture play in the metaverse?
Real Estate Development Post-COVID
What are the post-COVID storefronts of the future? Who's going to lease them and fill them with life? How will digital and physical storefronts evolve? How do we connect investors with funds and people with ideas? How will real estate hurt those already impacted most by COVID, such as renters and people in informal living conditions?
Food Security + Sustainability
What are food deserts? How do we approach food security to foster future urban demands and ecological resilience? How do we scale-up for the design of new processes and materials? How can responsive design innovate our experience? What are some alternative means for cities and their inhabitants to become much more self-sufficient in supplying their own food and energy?
Voices on Design and the City